CONTACT US
+8615038276362
market@endaltd.com
+8615038276362
Jincheng Times Square, Zhongzhou Avenue, Jinshui District, Zhengzhou,China
Scouring Pads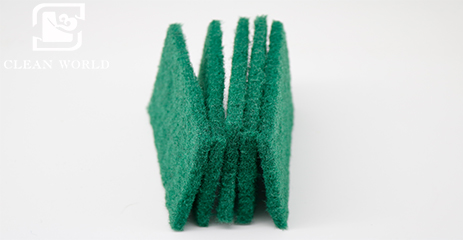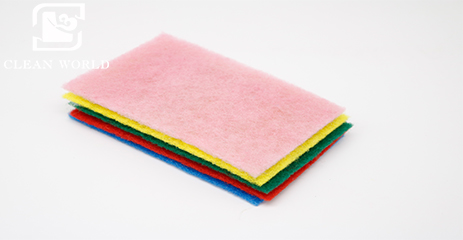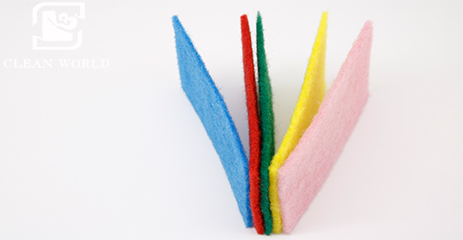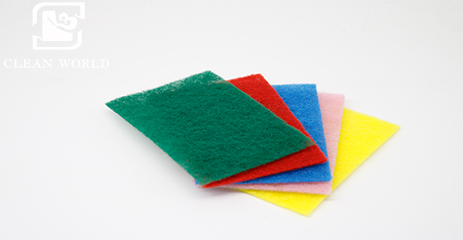 Size:customized size
Density:7-24kg/m3
Color:white/ light gray/ pink
Acoustic Coefficient:0.95 NRC
Thermal Conductivity:2.31(m³*k)/W
Working Temperature:-190-240
Fire Rating:class B1
A multi-purpose cleaning product,

Non-rusting;

Resilient;

Resist snagging or tearing;

and will not shred...
Scouring pads can be used in many objects,

Kitchen utensils cleaning,

Clothes cleaning,

Confetti,



Computer using,





Moisturiz

ing

p

lants,
Deodoriz
ing
the
refrigerator...
Now our ENDA is not only mainly producing and selling melamine foam bulk for cleaning, but also supporting civilian scouring pads for the household cleaning markets as well as a plenty of families. In any case, scouring pads are the new cleaning products that are widely used in the household cleaning market. At here, I have to point out the scouring pads in our company are kitchen scouring pads cleaning products.
What Are Scouring Pads ?
According to scientific explanation, scouring pads or scourers are the small pads of plastic mesh used for scouring the surface of dirty objects. Some scouring pads have one side made of a soft foam sponge-like material and the other is the plastic mesh. Our ENDA has ordinary scouring pads, compound scouring pads with melamine foam squares and cellulose sponges scourer.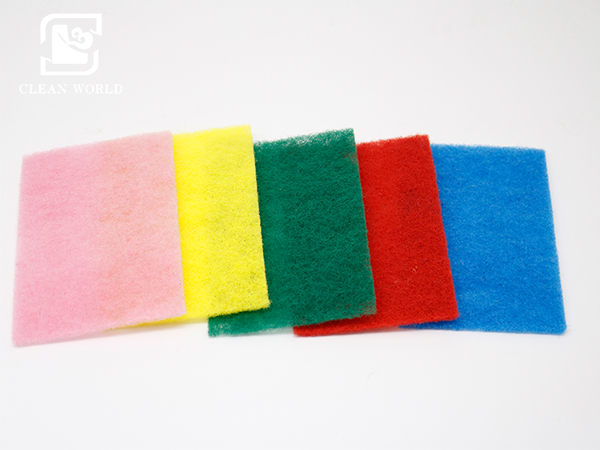 Best quality scouring pads
Want to know more information?



What Are the Characteristics of Scouring Pads ?
Scouring pads are the original synthetic scouring pads with good performance. Use scouring pads for everyday cleaning of most kitchen appliances and equipment, they replace steel wool and metal sponges and won't leave metal slivers in hands or food. Our ENDA scouring pads have the characteristics of non-rusting and resilient. These kinds of scouring pads resist snagging or tearing and will not shred.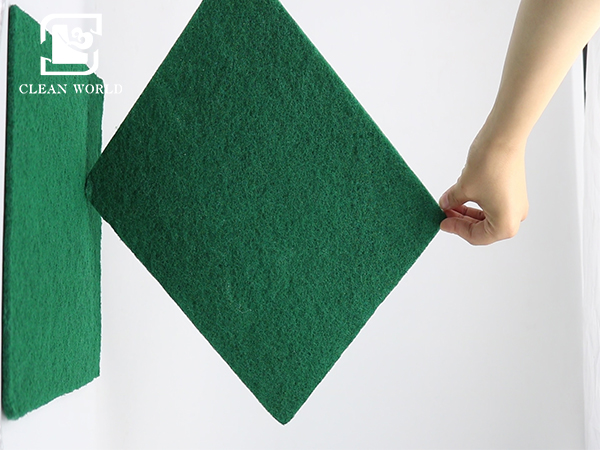 Scouring pads
Want to know more information?



The Categories of Scouring Pads
It's said that scouring pads can be divided into industrial scouring pads, civilian scouring pads, sand scouring pads, sand-free scouring pads and other products. These kinds of scouring pads are widely used in decoration, metal polishing, daily washing and so on. Among them, civil scouring pads belonging to kitchen cleaning products, especially kitchen scouring pads, cheap melamine foam sponges, scouring pads and multi-purpose cleaning brush.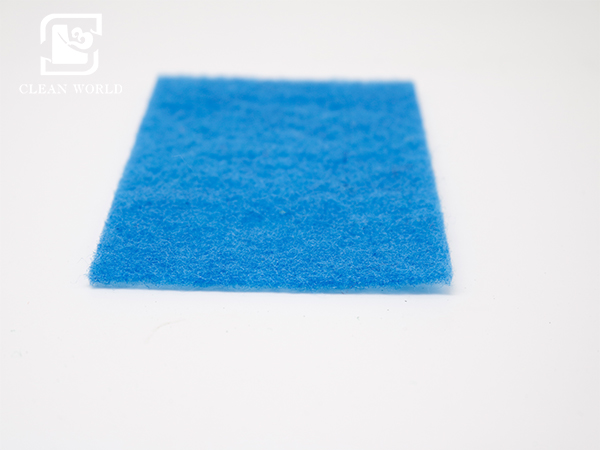 Scouring pads for sale
Want to know more information?



ENDA Scouring Pads Cleaning for Kitchen Utensils
These kinds of kitchen scouring pads can be used together with cleaning liquid or detergent to completely remove stubborn stains. Scouring pads are often used to clean and wash dishes and other kitchen utensils. similar to the related cleaning products, these scouring pads products will never damage to the surface of the objects, and they are very durable. In a world, our products scouring pads are the new generation of cleaning appliances.
Why not Using ENDA Scouring Pads on Clothes Cleaning ?

Use ENDA scouring pads when washing clothes, clothes can be washed more clean. Our company's scouring pads will make the foam of laundry detergent more and use it more sparingly. Soak scouring pads in a tablespoon of water and a tablespoon of laundry detergent, then toss the cloths in with the laundry. In a world, the whole process is both saving and clean.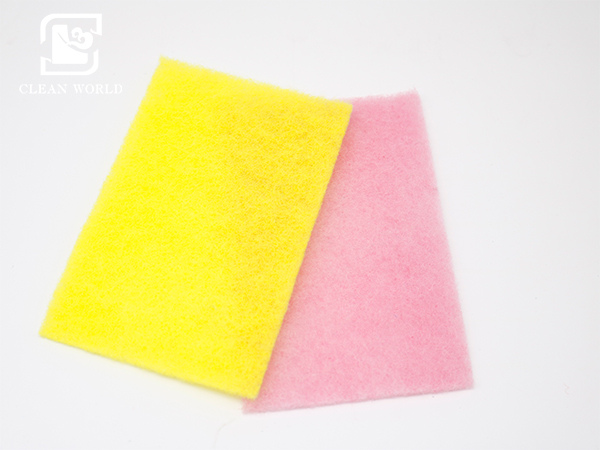 Scouring pads supplier
Want to know more information?



Why not Using ENDA Scouring Pads on Confetti Cleaning ?
When washing clothes, our company's scouring pads can also get rid of confetti easily if you forget to take out the confetti from the pocket of the clothes. It's easy to get rid of those confetti with just scouring pads. After wetting scouring pads with water, gently wipe the surface of the garment for only one minute, and the clothes will look like a new one.
Why not Using ENDA Scouring Pads on Multi-purpose Cleaning ?
As is known to all, it's difficult for people to absolutely clean all places. Our scouring pads are both cheap and soft, and you can cut scouring pads at will, which are very effective for cleaning the corners. You can use ENDA scouring pads to gently wipe the surface of the electric fan with thick dust. You can also use scouring pads to clean the extremely dirty corners of the slit windows, whether they are terrible window frames or greasy and dirty grids. Just wipe them off and clean them immediately.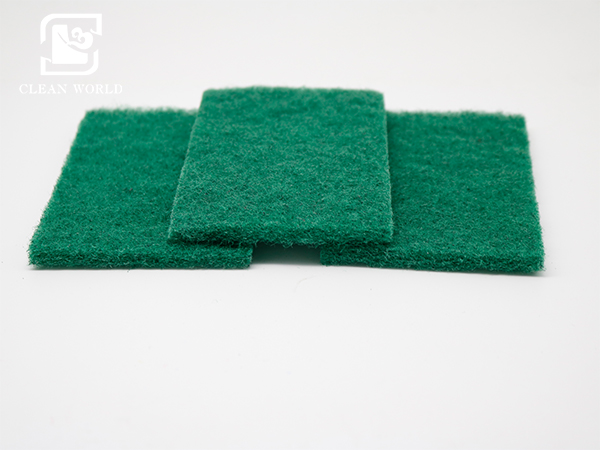 Scouring pads cleaning products
Want to know more information?



The Magic Effect of ENDA Scouring Pads on Computer Using
First of all, the first magical effect of ENDA scouring pads is on the mouse pad: Our friends who often play computer have to touch the mouse and keyboard every day, and you will see the thick calluses on your hands in the long term. Thus, it is essential for you to use ENDA scouring pads under the hand. When you play the computer, you won't hurt your hand and scouring pads are very comfortable.
The Magic Effect of ENDA Scouring Pads on Moisturizing Plants
The second magical effect of our company's scouring pads is that you can use scouring pads to store water. You can put scouring pads in the pot after the water is soaked in, so that even if the plants without watering, the plants will always be moist.
The Magic Effect of ENDA Scouring Pads on Deodorizing the Refrigerator
Our ENDA scouring pads can help all housewives to eliminate worries about the refrigerator odor. However, you need to prepare the baking soda for cleaning. Then you pour baking soda on the surface of scouring pads, after that, you can gently rub scouring pads with your fingers and smash the baking soda into the scouring pads. Finally you can put our scouring pads in the refrigerator, so you can get rid of the smell in the refrigerator.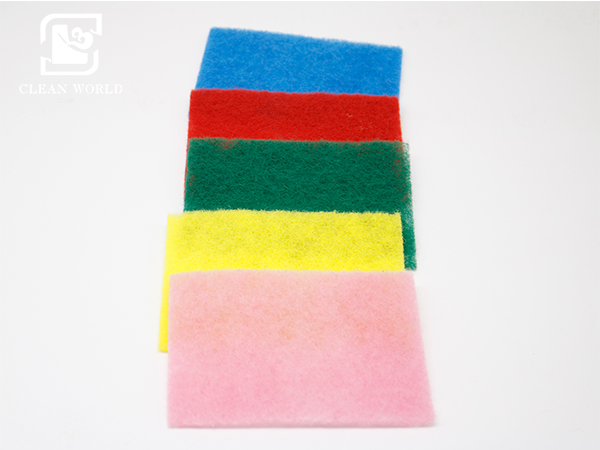 Compound scouring pads
Want to know more information?



What Are the Precautions of ENDA Scouring Pads ?
It is not advisable for you to use ENDA scouring pads on the non-stick surfaces of objects such as Teflon or non-stick pan as these ENDA scouring pads may peel off the coating. When using ENDA scouring pads, it is recommended to use protective equipment such as rubber gloves, as this is known to prevent or at least hide any irritation caused by using.
How to Pick the Right Scouring Pads for Your Sake ?
Scouring pads are the preferred scrubbing solution in many fields. The open weave structure facilitates cleaning and efficient cleaning. Melamine foam cleaning blocks are more likely to harbor bacteria and are more difficult to clean than scouring pads. For this reason, melamine foam sponges aren't generally considered a safe choice for cleaning. Now that you know why scouring pads are the right choice, you should also know that scouring pads have several types. Heavy-duty pads will clean your objects but they can also leave behind ugly scratches. For the sake of you, our ENDA company can help you pick which scouring pads among all series of scouring pads products.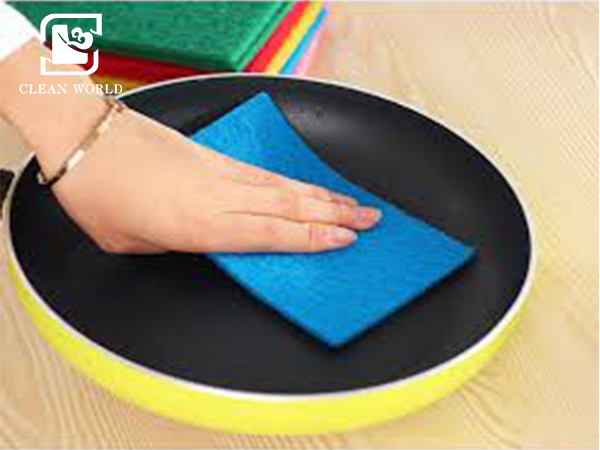 Scouring pads compound sponge
Want to know more information?
Related Melamine Foam Products
Contact Us
If you have any suggestions or opinions about our products,please leave a message,and we will immediately answer your questions.Thanks for your support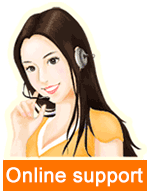 Leave a message