CONTACT US
+8615038276362
market@endaltd.com
+8615038276362
Jincheng Times Square, Zhongzhou Avenue, Jinshui District, Zhengzhou,China
Melamine Foam Cleaner Brand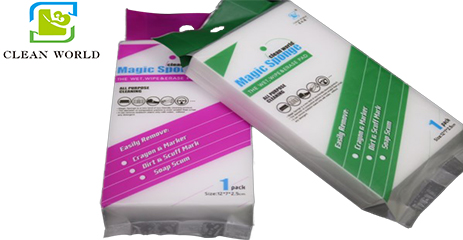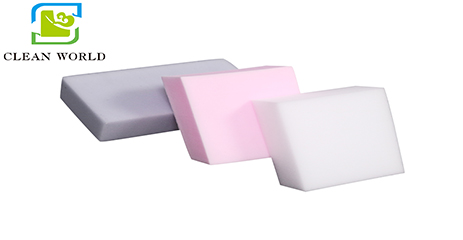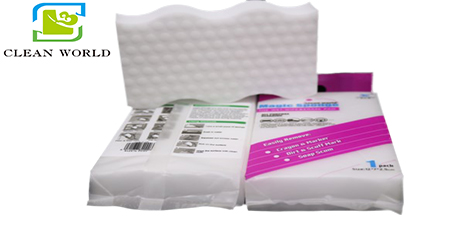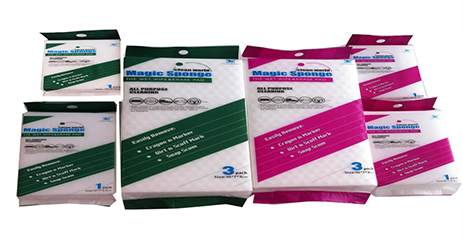 Size:10x6x2cm;10x7x3cm or upon your request
Density:7-24kg/m3
Color:white/ light gray/ pink
Acoustic Coefficient:0.95 NRC
Thermal Conductivity:2.31(m³*k)/W
Working Temperature:-190-240
Fire Rating:class B1
1. Professional R&D team,

2. Experienced producing and selling,

3. Leading brand,

4. Satisfied service

...

1. Shoes cleaning

2. Office cleaning

3. Furniture cleaning

4. Basin cleaning

5. Kitchen cleaning
...


Enda is a professional melamine foam cleaner supplier in China. It is an innovative enterprise integrating R&D, production and sales. We has our own factory, which is 40,000 square meters. Our melamine foam cleaners are exported overseas every year, like USA, Turkey, Thailand and Australia.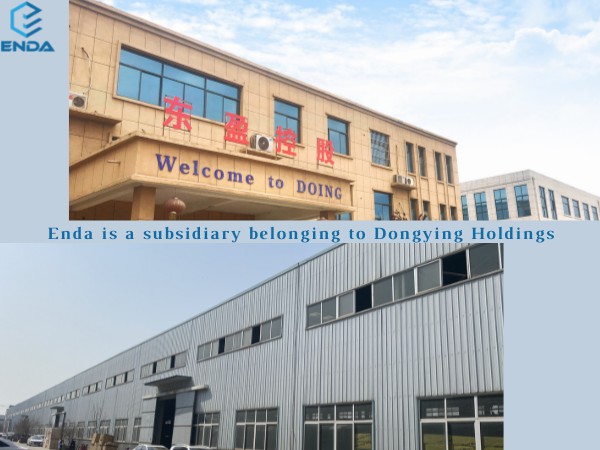 Enda Melamine Foam Cleaner Factory
Want to know more information?
The Status Analysis of Melamine Foam Cleaner Brand
Melamine foam cleaner has been widely used in our daily life, and best-selling at home and abroad, the melamine foam sponge is adopting new nano technology research and development of special open pore structure body, each small particle smaller than one over ten thousand of a human hair, tasteless non-toxic harmless, decontamination, cleaning without chemical detergent, only water, clean and environmental protection.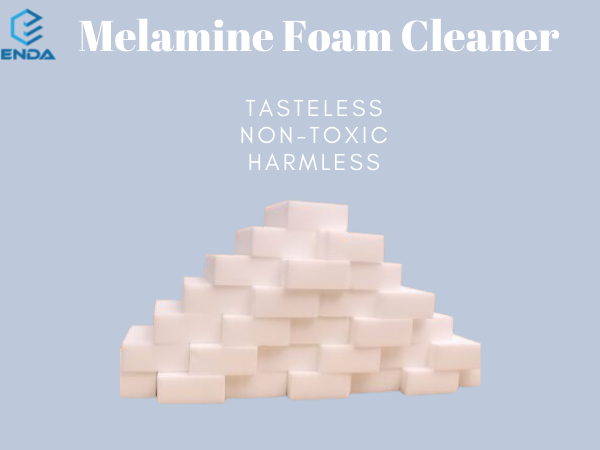 Melamine Foam Cleaner
Want to know more information?
Of course, Mr. Clean magic eraser also has a great reputation, but Mr. Clean price exceeded all expectations, you will think of this time to find cheap factory stores, looking for cheap the same melamine foam cleaner and raw materials, read here, there is a problem: you know well magic sponge the strength of the industry and trade integration business? Read on to learn more:
The Origin of the Enda Brand Melamine Foam Cleaner:
Enda has come a long way from the beginning of production to now sold to 80 countries. Eleven years ago, Mr. Zheng, the founder of Enda melamine foam cleaner, had a very mature research on the magic sponge market. Mr. Zheng said: " Magic sponge is not just a German market, but a global market In line. "
With this idea, our founder of the magic sponge cleaner with professional production and technical team, further researched on the market of melamine foam cleaner , studied their materials and production technology, and compared the foreign market of magic sponge, finally in constant exploration and study, researched and development of our production team of melamine foam sponge not only has the international certification, and through to the domestic Tsinghua university test certification, from raw materials to finished products.
Melamine foam cleaner with Edna manufacturer and Mr. Clean magic eraser identical materials and cleaning effect. Thus, Edna melamine foam sponge countries in the world has left behind the footprints of melamine foam cleaner.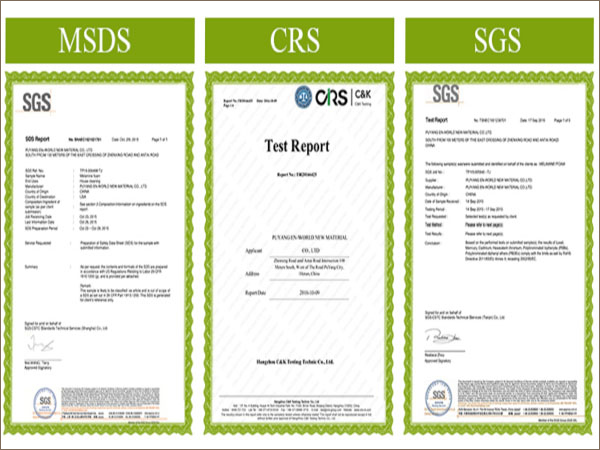 Authoritative Certificates of Melaminme Foam Cleaner Brand
Want to know more information?
Why Enda Melamine Foam Cleaner Can Be Exported To The World?
The Enda melamine foam cleaner is a foam structure made of tiny particles that acts like fine sandpaper and has a strong cleaning effect, Edna manufacturer has own factory and professional mechanical equipment and production technology, we have and Mr. Clean magic eraser raw materials, and more importantly, our melamine sponge price are the lowest EXW price, price than Mr. Clean down many times, all of the raw materials are high quality melamine resin, both production and shipment.
We maintain the principle of high quality, high quantity and high efficiency, and each item is strictly controlled. We sell an average of 5 containers per month, and we have a long-term cooperation with the famous Wal-mart supermarket in the United States. There is no doubt that these advantages are the reason why we are exported to 80 countries at home and abroad.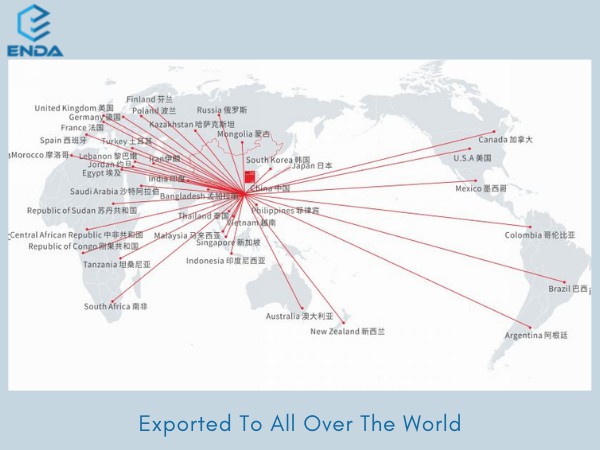 Fast Delivery of Enda Melamine Foam Cleaner
Want to know more information?
Supplying Melamine Foam Cleaner For Online Shops
In addition to exported overseas in large quantities, Enda also is a melamine foam cleaner supplier for online shops on Alibaba. They all acquire perfect ratings and reviews and you'll be very surprise that to get magic sponge with lower price.Besides, Enda constantly commits to develop and produce more eco-friendly melamine foam sponge.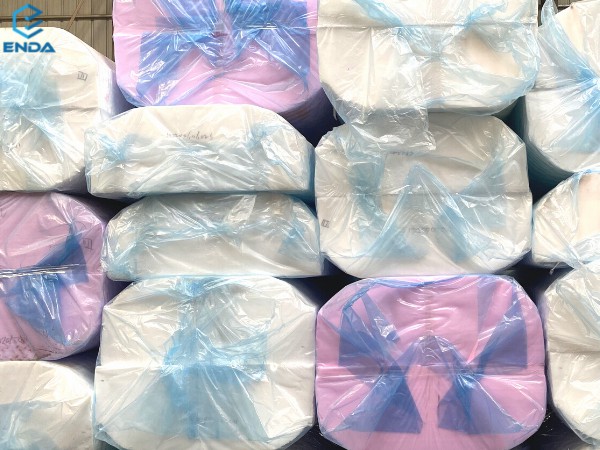 Plenty of Stock to Ensure Delivery Time of Online Shop
Want to know more information?
Related Melamine Foam Products
Contact Us
If you have any suggestions or opinions about our products,please leave a message,and we will immediately answer your questions.Thanks for your support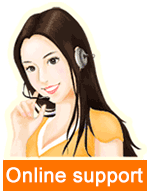 Leave a message