CONTACT US
+8615038276362
market@endaltd.com
+8615038276362
Jincheng Times Square, Zhongzhou Avenue, Jinshui District, Zhengzhou,China
Magic Melamine Sponge With Strong Cleaning Power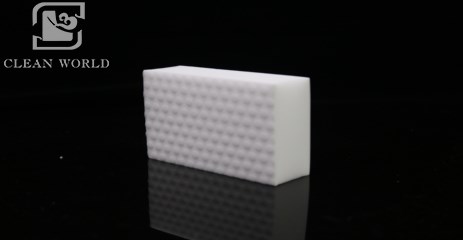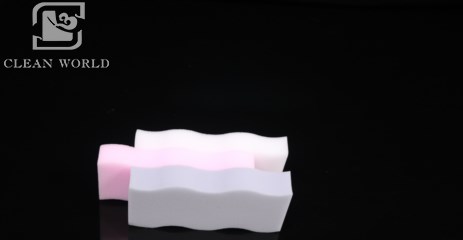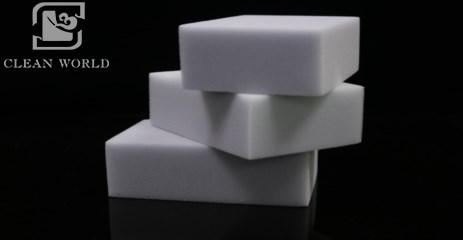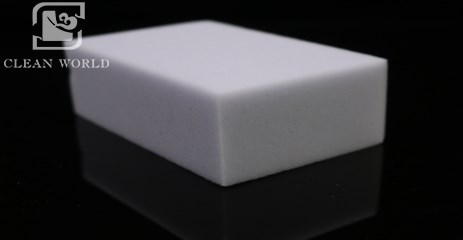 Size:10*6*2/10*7*3/11*7*3 cm, or upon request
Density:7-24kg/m3
Color:white/ light gray/ pink
Acoustic Coefficient:0.95 NRC
Thermal Conductivity:2.31(m³*k)/W
Working Temperature:-190-240
Fire Rating:class B1
1. Multi-functional;
2. Durable;
3. High performance

1. Glass cleaning;
2. Plastic products cleaning;
3. Office supplies
4. Electric equipment
5. Glass cleaning

Magic melamine sponge is a kind of new multi-functional cleaning material which can remove stain and grime with water. Flexible magic melamine sponge cleaning eraser is not easy to crumble. The magic melamine sponge consists of micro fibers and fine structures. It's why magic melamine sponge also is called nano sponge. In addition, ENDA high-density melamine foam sponges can last longer and is more durable.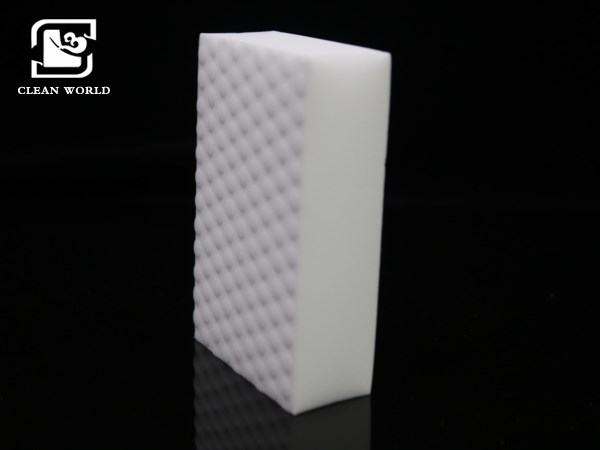 White magic melamine sponge
Want to know more information?



The Characteristics of Magic Melamine Sponge Cleaning Eraser
ENDA magic melamine sponge cleaning eraser doesn't have irritating smell and odor. It's because we adopt and non-toxic eco-friendly melamine foam material. In addition, you can cut the magic melamine sponges into pieces. Small pieces of magic sponges can clean cups, dirty corner and narrow gaps. In addition, magic melamine sponge is suitable for bathroom, living room, car, bike, toys and tiles.



Magic Melamine Sponge Cleaning Eraser Cleaner For Ceramics Cleaning
Do you worry about the the dark yellow stains on the surface of the ceramics utensils? ENDA magic melamine sponge cleaning eraser cleaner can help you remove the stubborn stains. You can use these melamine foam bulk to clean various ceramic supplies such as bowl, dishes, tableware, tea ware, bathroom, bathtub, closestool, cistern, flagstone, mosaic tile and cabinet. After using these sponges clean the dirt and grimes, you can rinse the remanent dirt with water. Then, the ceramic supplies become brand new again.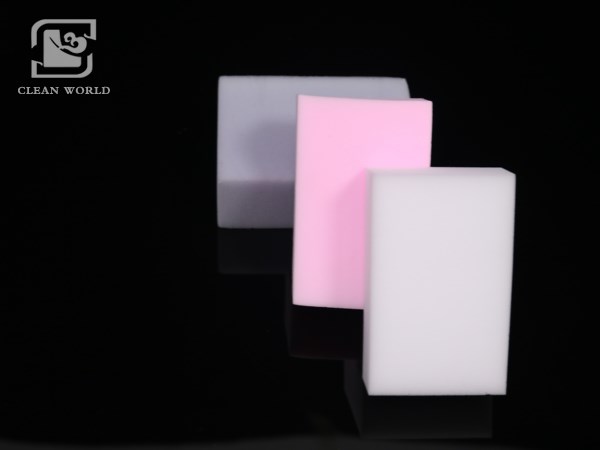 Magic melamine sponges
Want to know more information?



The Usage of Melamine Magic Sponge Eraser
First, soak the melamine magic sponge eraser into the water. Then, press the excess water gently and don not twist the sponge. Next, wipe the dirty surface. Then, use our fibre cloth wipe away the floating dirt. At last, rinse the magic melamine sponge, the dirt will come out from the open cell sponges. The melamine foam sponge is suitable for cycle use.



Eraser Cleaner Magic Melamine Sponge For Plastic Products Cleaning
Plastic supplies are very common in our daily use such as home plastic chairs, plastic steel windows, washbasin, window frame, washbasin and radiators. These supplies are always full of floating dirt, stains and scratching marks. In order to solve these problems, ENDA melamine foam manufacturer develops the advanced cleaning product magic melamine sponge. It adopts physical decontamination and nano technology to powerfully remove the stains. The micro open cell structures of magic melamine sponge have magical power of absorbing the stains on the surface. However, magic melamine sponge only needs the 30% water of traditional sponges.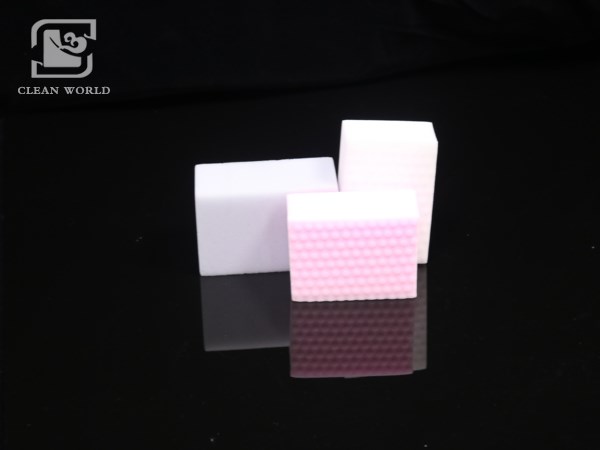 Melamine

magic nano cleaning sponge
Want to know more information?
The Melamine Magic Nano Cleaning Sponge For Office Supplies
Office is a place that we stay regularly. Fresh and clear working environment is beneficial to our health and working efficiency. However, it's very difficult for us to keep the neat and clean the working condition. ENDA magic melamine sponges can clean your computer keyboard, working desks, printers, duplicators, fax machine, telephone and filing cabinets. Our magic melamine sponge can be cut into small pieces. For one thing, you can save the magic nano cleaning sponge and last its using time. For another thing, small piece of magic melamine sponge is fit for the keyboard gap cleaning and corner cleaning.
Want to know more information?
Magic Cleaning Eraser Sponge Melamine Foam For Electric Equipment
Electric equipment can bring us convenience and pleasure, but it also takes a lot of time and energy to clean these electric equipment. In many countries, our magic melamine foam is perfectly suitable for electric equipment such as fans, button switches, electric oven, fridges, sterilized cupboard, microwave oven and electric cookers. Keeping cleaning of these equipment can last the service life.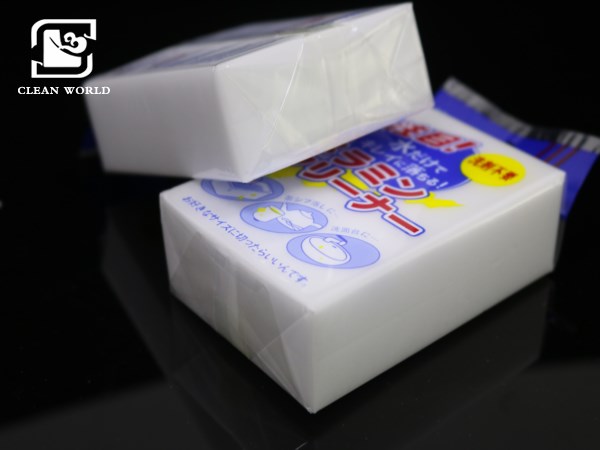 Magic melamine foam with packaging
Want to know more information?



Melamine Magic Nano Cleaning Sponge For Glass Cleaning
Looking around the surroundings, there are many glass doors, windows, decorative glass, mirrors,vase and lamps. Melamine magic nano cleaning sponge has the characteristics of nontoxic, inodorous and harmless. The nano structures does not harm to the skins. The most important thing is that magic melamine sponge will not leave any scratches on the glass.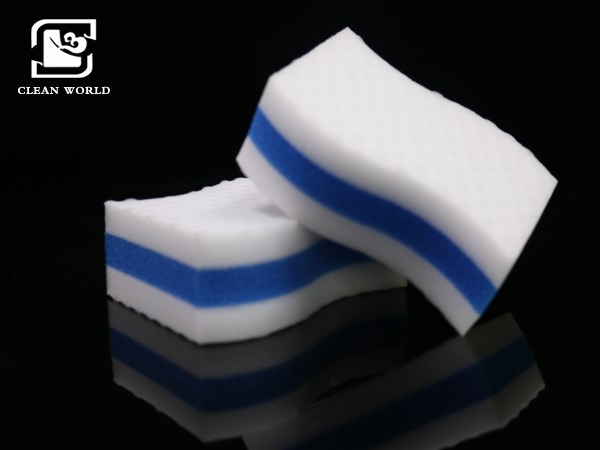 PU composite magic melamine sponge
Want to know more information?



Magic Melamine Sponge Mop
At present, the magic melamine sponge mop becomes popular in China and other foreign countries. Our magic melamine sponge mop is easy to install. The small round circle is applicable for waxing on the floor. On one hand, the melamine foam pad is suitable for floor cleaning. On the other hand, magic melamine foam floor cleaning mop is fit for floor waxing. ENDA magic melamine sponge manufacturers focus on the development and innovation of melamine foam pads. Our eco-friendly and durable melamine eraser sponge will be the most popular and functional tool in cleaning field all over the world.
Related Melamine Foam Products
Contact Us
If you have any suggestions or opinions about our products,please leave a message,and we will immediately answer your questions.Thanks for your support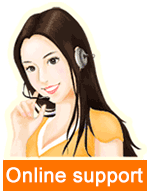 Leave a message