CONTACT US
+8615038276362
market@endaltd.com
+8615038276362
Jincheng Times Square, Zhongzhou Avenue, Jinshui District, Zhengzhou,China
Best Quality Cellulose Sponges For Sale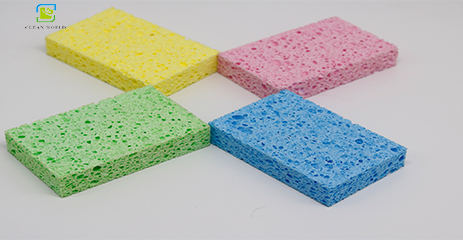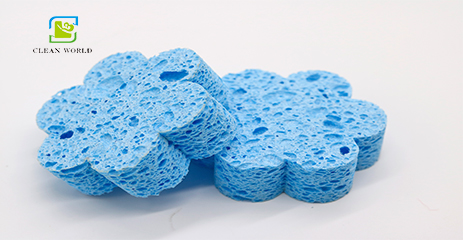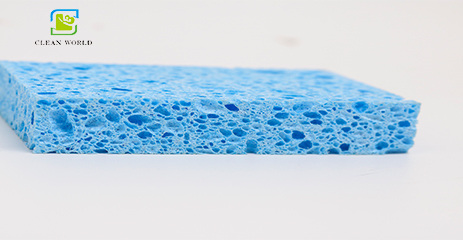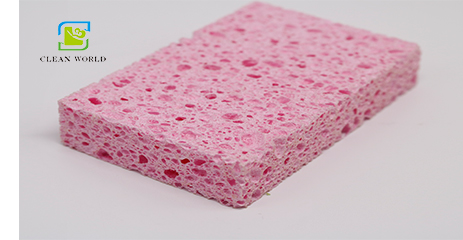 Size:10x6x2cm;10x7x3cm or OEM
Density:7-24kg/m3
Color:white/ light gray/ pink
Acoustic Coefficient:0.95 NRC
Thermal Conductivity:2.31(m³*k)/W
Working Temperature:-190-240
Fire Rating:class B1
1. 100% natural material, chemical resistance and pollution-free combustion;
2. Easy absorption of water and Water absorption capability;
3. Air bubbles are 95%;
4. Heat resistance and Chemical resistance;
5. Biodegradability;
6. Buffer characteristics...
which are widely used in printing and plate making industry,

home industry, food and beverage industry,

beauty and body industry, medical industry,

construction industry and other industries,

replacing those original cleaning products which contain contaminating materials.
ENDA melamine foam cleaning blocks company is one of the main supplier of cellulose sponges in China. As a profession manufacturer and supplier of related sponges household cleaning products, our company has been providing production and marketing services about cellulose sponges for all customers at home and abroad. This kind of ENDA cellulose sponges definitely have all the advantages in one cellulose sponges, accordingly, we strongly recommend customers to use our ENDA cellulose sponges widely.



What Are ENDA Cellulose Sponges ?
First of all, according to cellulose sponges' internal ingredients, people have given this kind of cellulose sponges a lot of names. As a result, cellulose sponges are also named wood fiber sponges, wood pulp sponges or natural sponges. In simple terms, cellulose sponges are a kind of natural environmentally friendly household cleaning products. Our products have the characteristics of eco-friendly, biodegradablity, strong water absorption and strong cleaning effect, with pure natural wood fibers. In addition, our cellulose sponges products can be classified into ordinary cellulose sponge and cellulose sponge scourer. In a short, different one has different functions.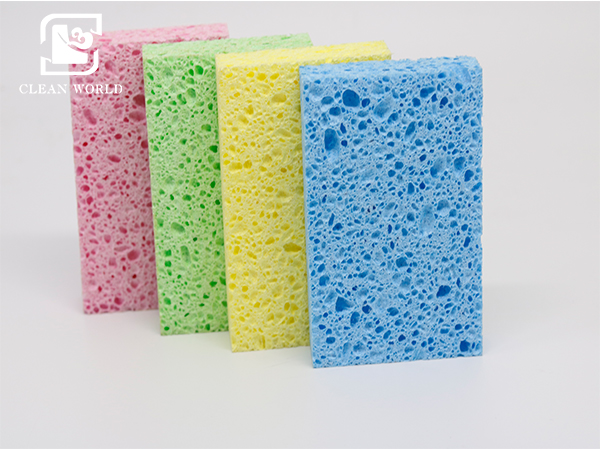 Cellulose sponges colors
Want to know more information?



ENDA 100 % Natural Material of Cellulose Sponges
Cellulose sponges are made from cellulose that is originated from wood pulp and natural wood fiber. Such as cotton, as a reinforcement. Thus ENDA cellulose sponges are environment-friendly, 100% natural material. The main material of cellulose sponges is non-petroleum, recyclable vegetable fiber and it does not generate carbon dioxide on disposal. It is to be mentioned that wood pulp and wood fiber are natural fibers. The wood fiber of cellulose sponges does not belong to the chemical fiber category, because wood pulp cellulose is made from natural wood lignin and ligno cellulose, not synthetic chemicals, so wood pulp cellulose sponges are a type of natural cleaning sponges.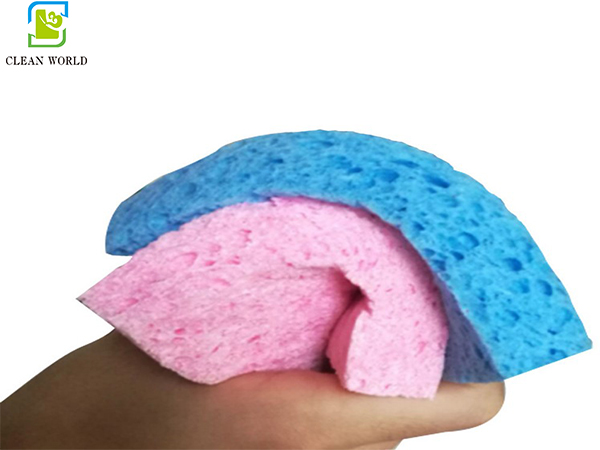 Cellulose sponge's toughness
Want to know more information?



What Are the Properties of Cellulose In Cellulose Sponges ?
As the raw material of cellulose sponges, cellulose sponges are made from wood fibers and wood pulps. and although human-made, they're much more eco-friendly than other ones because of cellulose sponges have pollution-free producing process. Our company are committed to making sure 100 percent cellulose sponges with no polyester filling.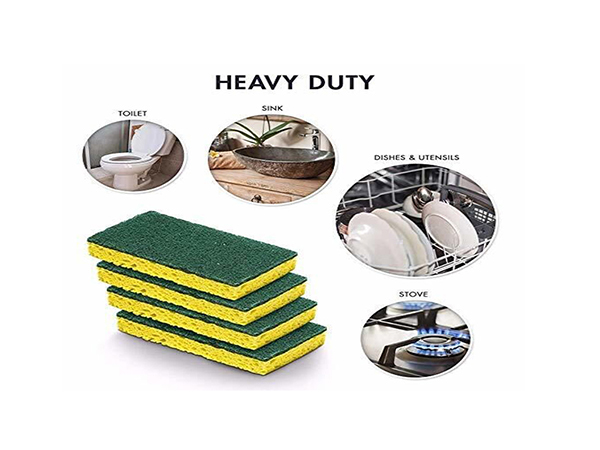 Multi-purpose cellulose sponges
Want to know more information?



What Are the Characteristics of ENDA Cellulose Sponges ?
Our company cellulose sponges features: Made from wood pulp cotton and abrasive fibers through special processes. The wood pulp cotton layer of cellulose sponges have the advantages of strong water absorption, no mold, no odor, no chipping and the like. The special scratch-resistant layer of cellulose sponges is suitable for scrubbing sanitary ware, glass and ceramic tiles, and has no scratches on the surface and is as clean as new. Cellulose sponges soften quickly when they meet water, leaving no marks when cleaning items. That's to say, cellulose sponges are easy to clean after using and they will not hurt the surface of the items. Cellulose sponges are the must-have household cleaning products for everyone.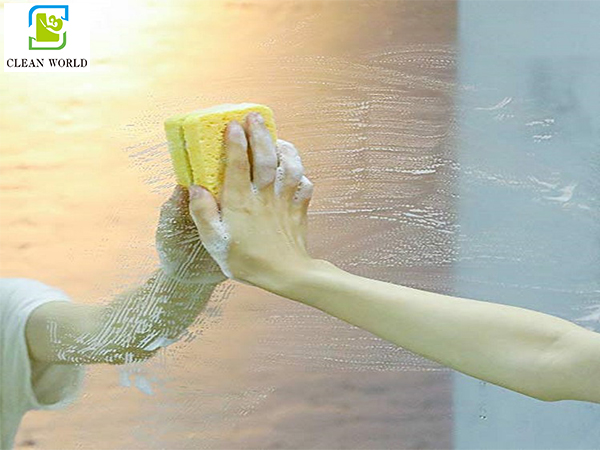 Want to know more information?




The Biodegradable and Environment Protection Properties of ENDA cellulose sponges
Because cellulose sponges are made only from natural cellulose and natural fibers, and cellulose sponges are decomposed by the microbe in the soil. Moreover, cellulose sponges show an excellent performance as the cultivation carriers for the microbe.

To sum up, the advantages of ENDA cellulose sponges are: 100% natural material, chemical resistance and pollution-free combustion; easy absorption of water and Water absorption capability; air bubbles are 95%; heat resistance and chemical resistance; biodegradability; buffer characteristics.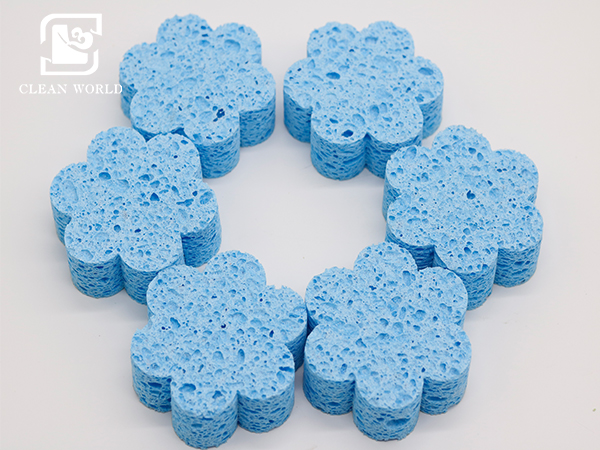 Flower shape cellulose sponges
Want to know more information?



Where Can You Actually Use about Multipurpose Cellulose Sponges ?
At the moment, generally speaking, cellulose sponges are a new kind of international environmental protection cleaning material, which are widely used in printing and plate making industry, home industry, food and beverage industry, beauty and body industry, medical industry, construction industry and other industries, replacing those original cleaning products which contain contaminating materials.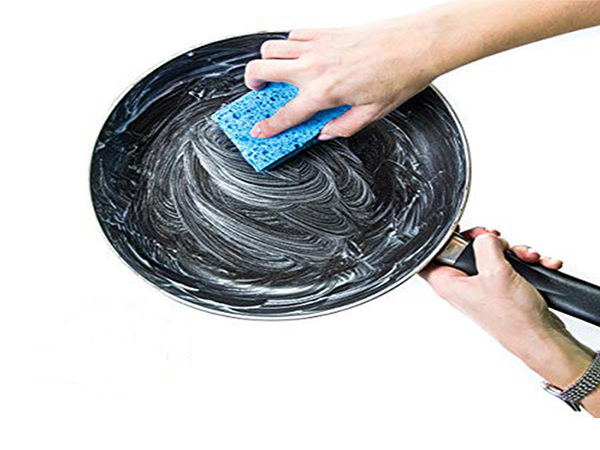 Best quality cellulose sponge for cleaning
Want to know more information?



Cellulose Sponges For Skin Cleaning
1.For Beauty and Face Cleaning: When you washing your face, you can use these kind of cellulose sponges to gently wipe the face to thoroughly cleanse your face and skin care products. If you use cellulose sponges long term, they can efficiently eliminate blackheads.

2.Bathing: Apply a little amount of body lotion to the surface of the cellulose sponges products, they can produce a rich foam, clean and thoroughly cleansed.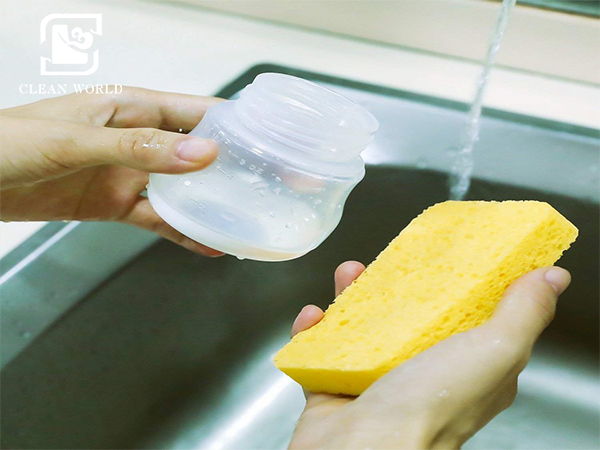 Cellulose sponge for sale
Want to know more information?



Other Useful Applications of ENDA Cellulose Sponges
1.Kitchen: Cellulose sponges can be used to wash kitchen utensils, ceramics, glass products, etc.; cellulose sponges are extremely absorbent, flexible, washable, solvent resistant, non-sticky, easy to air dry, etc., so cellulose sponges are the most durable and environmentally friendly cleaning products.

2.Car wash: Use these cellulose sponges to wipe the body to completely remove dirt, no damage to the body, windows, no scratches, and no water marks.

3.For mechanical equipment: Suitable for surface cleaning of industrial agriculture and machinery, cellulose sponges can completely remove dirt and grease, especially suitable for soldering iron and cleaning printing equipment.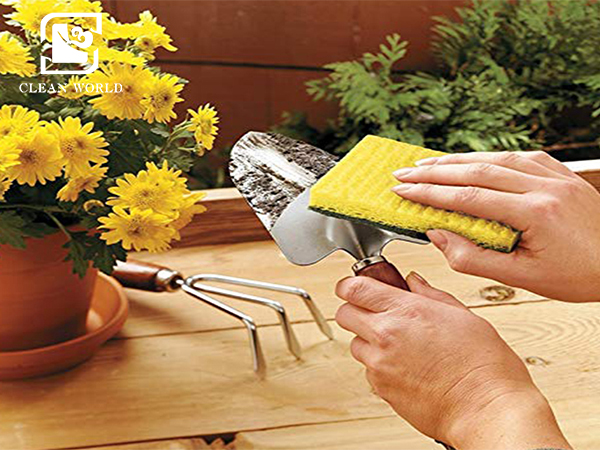 Cellulose cleaning sponges
Want to know more information?



What Are the Difference between Cellulose Sponges and Melamine Foam Cleaning Blocks ?
As it is, from exterior appearance and interior raw materials of two cleaning products, cellulose sponges are different from magic sponge eraser melamine cleaner. Cellulose sponges are dotted with visible stomata, and the cell opening characteristics of cellulose sponges showed that the soft touch of cellulose sponges themselves and strong water absorption. Equally important, cellulose sponges consist of natural raw material - wood fiber, while the main raw material of melamine foam bulk for cleaning is pure chemical melamine resin.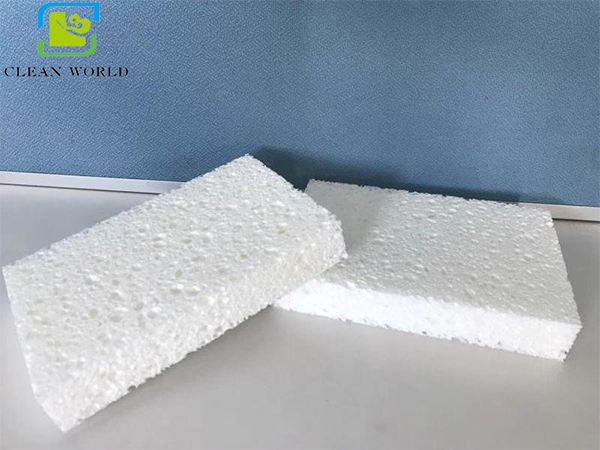 High quality cellulose sponge
Want to know more information?



What Special Services Can ENDA Provide about Cellulose Sponges ?
The cellulose sponges products are usually available in pink, yellow, blue and green colors and can be packaged freely. At present, our stock cellulose products are mainly rectangle, flower shape and all kinds of shapes in accordance with your demands. The packaging and sizes can be designed according to your requirements.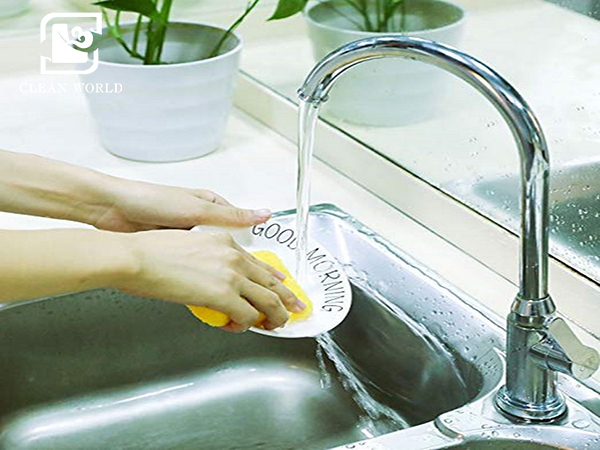 Cellulose sponges cleaning appliances
Want to know more information?



Know More about Cellulose Sponges Supplier - ENDA
Now there are a large number of cellulose sponges producers and suppliers including our company in the world. Puyang New Material co., Ltd. Takes cellulose sponges and our main melamine foam sponge products as its responsibility to improve the quality of people's life, improve the level of environmental protection industry, and contribute health to human beings. It respects the development concept of scientific and technological innovation and brand winning, and adheres to the principle of integrity and law-abiding operation.Through dedicated efforts, our company is gradually forming our own business taste, is committed to creating a melamine foam cleaner brand.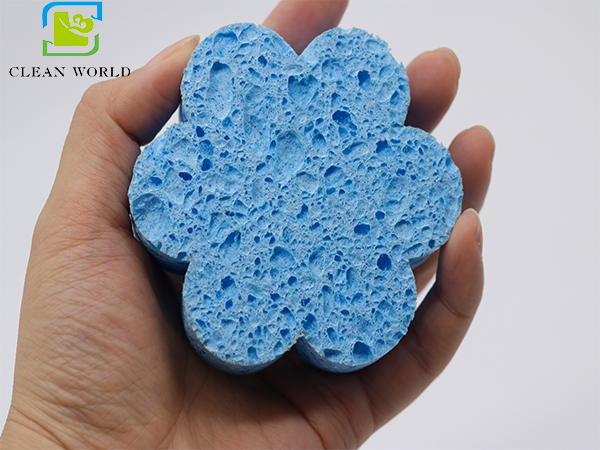 Best quality cellulose sponmge
Want to know more information?
Related Melamine Foam Products
Contact Us
If you have any suggestions or opinions about our products,please leave a message,and we will immediately answer your questions.Thanks for your support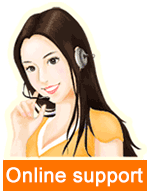 Leave a message