CONTACT US
+8615038276362
enworld01@enworldchina.com
+8615038276362
Jincheng Times Square, Zhongzhou Avenue, Jinshui District, Zhengzhou,China
How to Clean Your Coffee Maker with Melamine Foam Sponge?
If you find your coffee no longer tastes good and even a bit bitter, these signs indicate that your coffee maker needs cleaning. With the increase of use time, some limescale, coffee residue and other stains will remain inside the coffee maker. In addition, the warm and humid environment of the coffee maker is also easy to breed bacteria. In order to ensure the hygiene and service life of the coffee maker, we should clean it regularly. How to clean your coffee maker effectively? There is no doubt that using the magic melamine sponge with strong cleaning power is a perfect solution. In this blog, I will share with you how to clean your coffee maker with melamine foam sponge.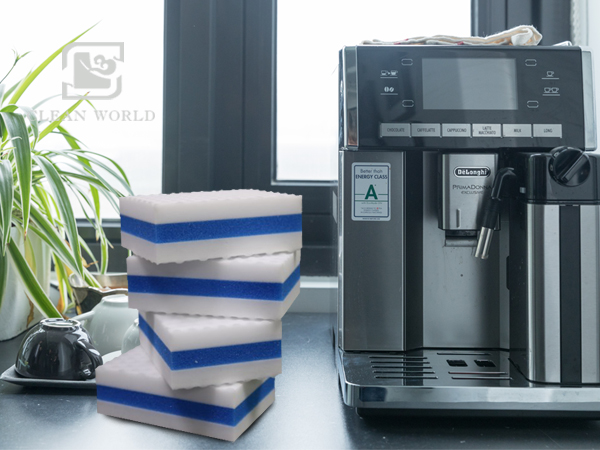 Melamine foam sponge for cleaning coffee maker
Want to know more information?




How to Use Melamine Foam Sponge to Clean Coffee Maker?


If the water quality is too hard, it is easy to leave difficult-to-clean minerals on the inner wall of the coffee maker, which is what we call scale. The melamine foam magic eraser has a good cleaning effect on scale.Just wipe gently with a magic sponge, you can easily remove the scales. Next, let's look at How to use melamine foam sponge to clean coffee maker.

First of all, we need to fully moisten the melamine foam sponge in water and squeeze out most of the water. Secondly, use the melamine foam magic eraser to gently wipe the stained area of the coffee maker. The melamine resin foam eraser uses physical decontamination, which can automatically absorb surface stains when wiping the coffee maker. In the entire cleaning process, we only need a small amount of clean water, no chemical cleaning agents, environmental protection, safety, no injury to hands, no chemical cleaning agent residues. Finally, rinse the coffee maker with clean water. In just a few moments, your coffee maker will be shiny as new and you can enjoy a cup of fragrant coffee.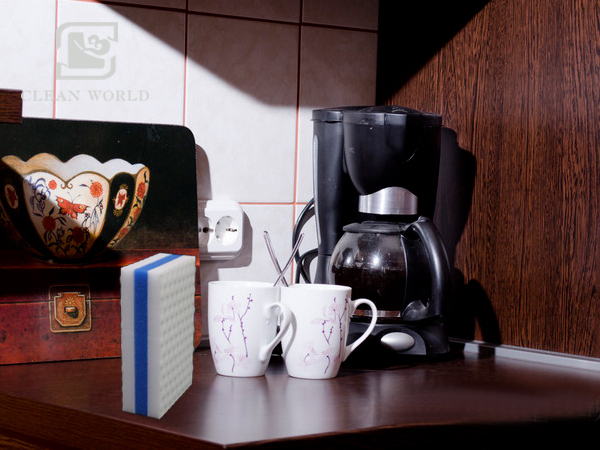 Magic melamine sponge with strong cleaning power
Want to know more information?




The Advantages of Cleaning Coffee Maker with a Melamine Foam Sponge


En-world company's melamine foam sponge is an effective abrasive. It can remove the stains on the surface of the coffee maker quickly. Moreover, using magic sponge eraser melamine cleaner to clean the coffee maker does not require chemical detergents, which not only saves our cleaning time, but is also safer and healthier.

For dust, coffee grounds, sediments, etc. on the coffee maker, melamine foam magic erasers have a good removal effect. What' s more, the multi cleaner melamine foam sponge has a soft texture and can be cut into various shapes and sizes according to our needs. It is very convenient to wipe the hard-to-reach areas.

Bacteria in coffee makers are very easy to cause people's allergies and respiratory diseases. Although the temperature of making coffee is very high every time, we cannot ignore the harm of bacteria. En-world melamine foam cleaner brand melamine foam magic eraser for sale has 99.9% natural antibacterial ability, which can effectively decontaminate and resist the harm caused by bacteria.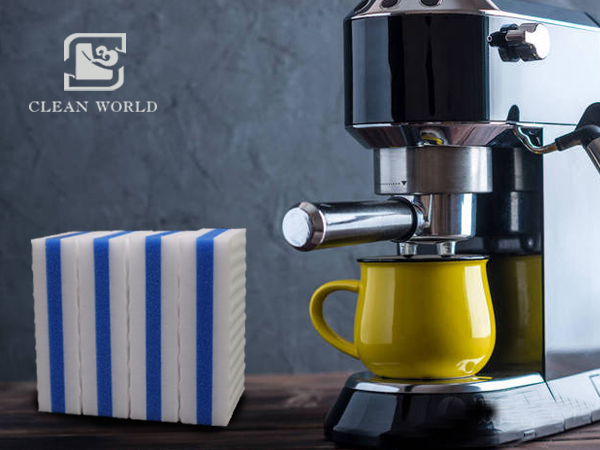 High quality melamine foam magic eraser
Want to know more information?
Related Melamine Foam Products
Contact Us
If you have any suggestions or opinions about our products,please leave a message,and we will immediately answer your questions.Thanks for your support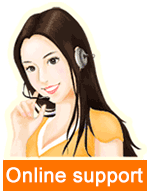 Leave a message