CONTACT US
+8615038276362
enworld01@enworldchina.com
+8615038276362
Jincheng Times Square, Zhongzhou Avenue, Jinshui District, Zhengzhou,China
How to Clean Grill with Melamine Resin Foam Eraser?
Outdoor outings are an activity that everyone likes very much, especially in warm weather. For example, now the number of people going out for outings is gradually increasing. Of course, having a barbecue with family and friends is a must activity for an outing. So, has your barbecue grill been clean after a winter? Are there food residues and burn marks left on the surface? Many people think that the oil stains and burnt food residues on the grill are very difficult to remove. However, here are some tips on how to effectively clean your grill. First, we need to prepare a melamine foam magic eraser.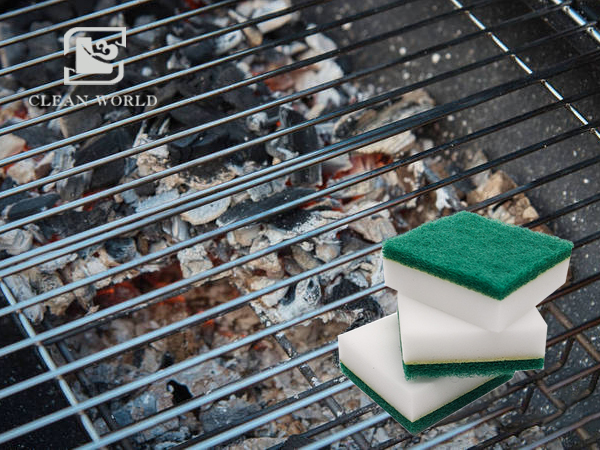 Melamine foam magic eraser on grill cleaning
Want to know more information?




Does Melamine Resin Foam Eraser Work Well for Cleaning the Grill?


If you are still struggling with the stubborn stains on the grill, then the melamine foam sponge can help you clean the grill easily. As an eco-friendly cleaning product, the melamine foam cleaning sponge is a foam structure made up of millions of tiny particles only one thousandth the size of a human hair. It is a special three-dimensional network structure, and its interior is filled with interconnected tiny pores. When cleaning, the melamine foam magic eraser can penetrate into the small grooves and pits of the grill, and automatically absorb the stains on the surface of the grill. Because of its powerful cleaning power, the melamine foam magic eraser is called the miracle of cleaning products by many people.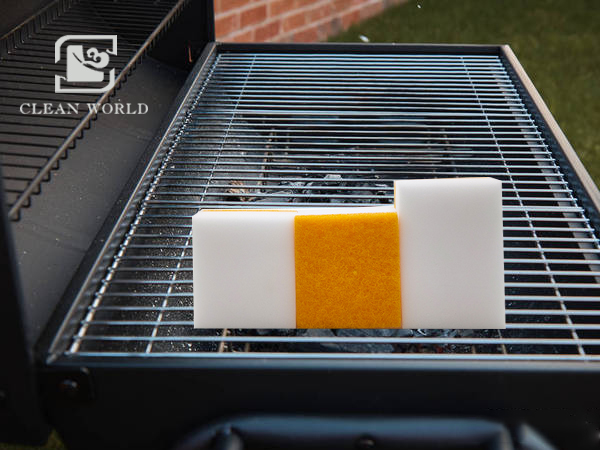 Magic melamine sponge with strong cleaning power
Want to know more information?




How to Clean Grill with Melamine Resin Foam Eraser?


The melamine foam for cleaning has a wide range of applications. It can be used to clean the uneven surface of the barbecue grill and the hidden stubborn stains, effectively removing the stains without leaving scratches. In fact, the melamine foam for cleaning can remove stains without chemical chemical cleaners, but for stubborn oil stains, we can use some chemical cleaners to help dissolve. First, wet the magic sponge in water, and squeeze out the excess water. Next, wipe the grill in the same direction. The melamine foam magic eraser is an effective abrasive, wear-resistant, durable, and can easily remove grease and food residue on the grill. It is flexible and can be cut into a suitable shape. Small pieces of melamine foam magic eraser can go deep into the hard-to-reach parts of the grill to achieve deep cleaning.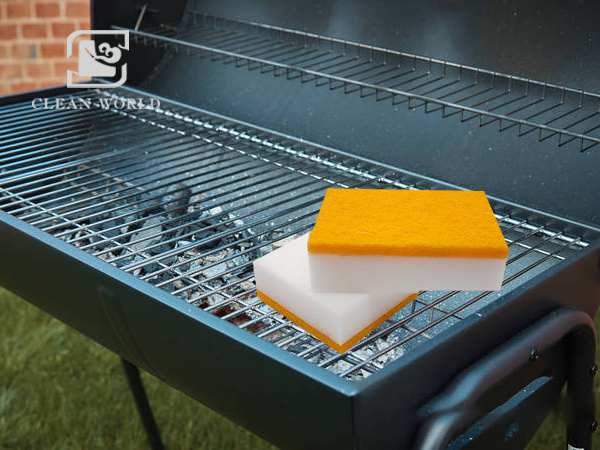 Cleaning grill with melamine resin foam eraser
Want to know more information?




Where to Buy Best Melamine Resin Foam Eraser?


Nowadays, the melamine foam magic eraser has become a household cleaning necessity for many people. It can be used not only to clean the barbecue grill, but also to clean dishes, countertops, tiles, sinks, glass, faucets, etc. As a professional melamine foam manufacturer, En-world company enjoys a good reputation in the melamine foam industry. We can provide a variety of different melamine foam products, such as ordinary sponges, high density magic sponges, composite melamine foam magic erasers. In addition, we can customize the shape, size, packaging of the magic sponge. If you have any needs, please feel free to contact us.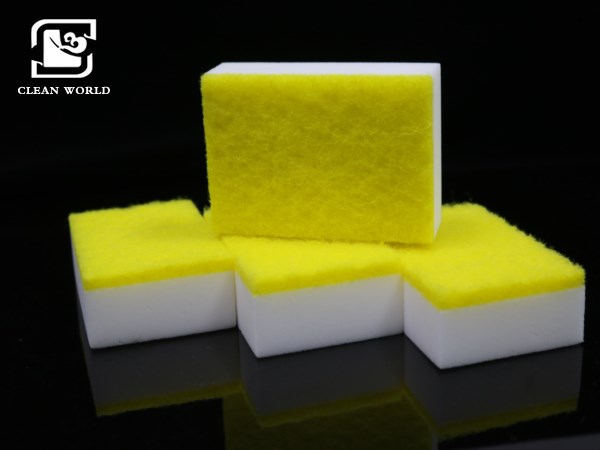 Melamine foam cleaner with best price
Want to know more information?
Related Melamine Foam Products
Contact Us
If you have any suggestions or opinions about our products,please leave a message,and we will immediately answer your questions.Thanks for your support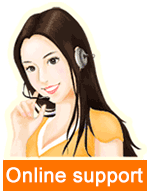 Leave a message