CONTACT US
+8615038276362
enworld02@enworldchina.com
+8615038276362
Jincheng Times Square, Zhongzhou Avenue, Jinshui District, Zhengzhou,China
How to Clean Baseboards with a Melamine Foam Sponge?
In the process of household cleaning, we can easily forget to clean the baseboard. But the baseboard that is not clean for a long time can become very dirty, the surface can be full of dust, footprint, dirt, wear marks, etc. Especially the baseboard in the kitchen can be stained with food residue and oil stain. However, cleaning the baseboard is a difficult task for us. What can we do to make cleaning simpler and more convenient? First, you need a melamine foam sponge. The melamine foam sponge knows how to take away the mess on the surface of the baseboard and give the baseboard a fresh look. As for how to clean the skirting board with a magic sponge, here is a detailed introduction.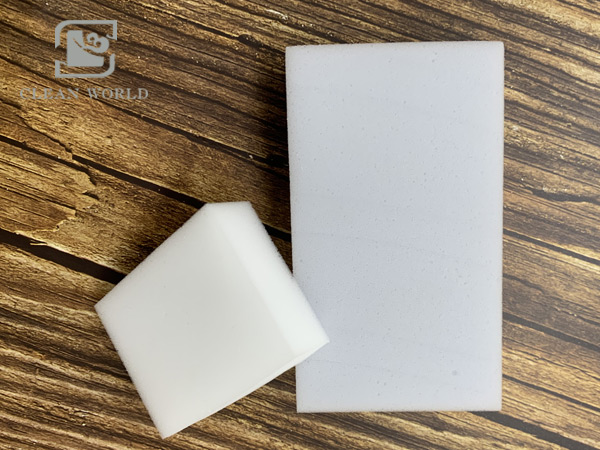 Melamine foam magic eraser for cleaning
Want to know more information?



The Best Tool to Clean Baseboards: Melamine Foam Magic Sponge
Many people often use brushes, cotton swabs to clean baseboards. Meanwhile, they also need to use detergent for thorough cleaning. Compared with these items, the melamine foam magic eraser has an absolute advantage in cleaning baseboards. Because the melamine foam sponge doesn't need any chemical detergents to effectively clean stubborn stains on the baseboard. There is no doubt that using melamine foam nano sponges to clean the baseboard can save us a lot of time and effort, and it is safer and healthier. As a matter of fact, this property of the melamine foam magic eraser is related to its structure. As an eco-friendly cleaning product, the melamine foam eraser pad is three dimensional network structure with high open-cell ratio. This special open-hole structure enables the melamine foam sponge to automatically absorb the various stains on the baseboard during cleaning process.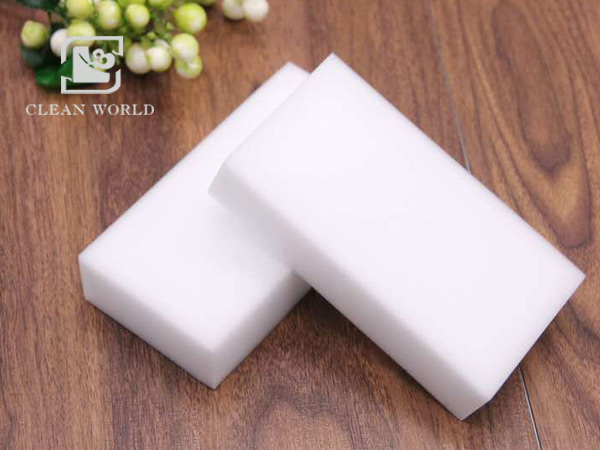 Magic melamine sponge with strong cleaning power
Want to know more information?



How to Use Melamine Foam Magic Sponge to Clean Baseboards?
The melamine foam for cleaning remove stains on the baseboard only with water, clean and eco-friendly. Therefore, cleaning the baseboard with a magic sponge is extremely simple to a certain extent. It only takes a few steps to clean the stain thoroughly. Next, let's take a look at how to use melamine foam magic sponge to clean baseboards.

First, wet the melamine foam magic eraser in water. Water can give melamine foam sponge a strong cleaning power.

Second, squeeze out most of the water from the sponge and keep it moist.

Third, gently wipe the baseboard with magic sponge. For stubborn stains, you can increase the wiping force.

Fourth, wipe off moisture on the baseboard with a rag.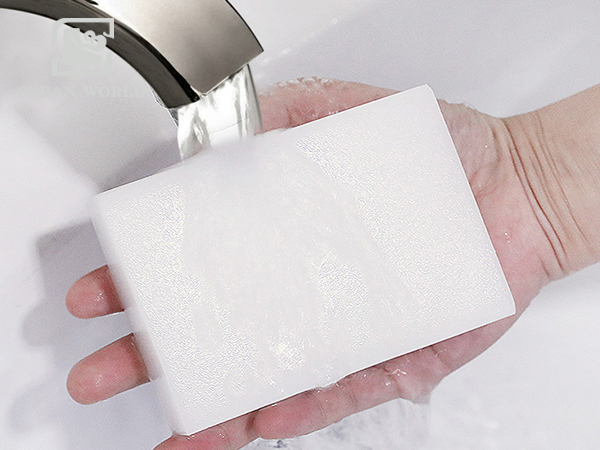 Melamine foam magic sponge using
Want to know more information?



What are the Advantages of Using a Melamine Foam Magic Sponge to Clean Baseboards?
There are many advantages to using a melamine foam eraser to clean the baseboard. One of the important advantages is the strong cleaning power of the melamine foam sponge, that is why the magic sponge can remove various stains on the baseboard without using chemical detergents. In addition to cleaning the baseboard, magic sponges are also good for cleaning other objects in our homes. Of course, easy to use is also a significant advantage of the melamine foam sponge. With a melamine sponge, we can remove the stains from the baseboard in just a few minutes. Another important advantage is that melamine foam erasers are cheap, and using them to clean baseboards is a low-cost way. If you have any questions about cleaning, please feel free to contact En-world company. We are happy to provide you with quality melamine foam sponges and good service.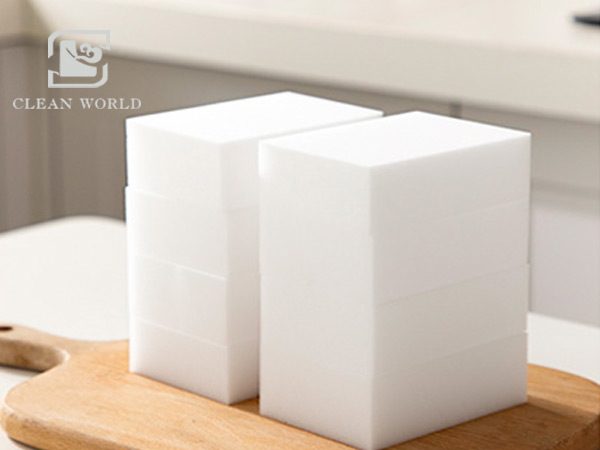 Melamine foam nano sponge with best price
Want to know more information?
Related Melamine Foam Products
Contact Us
If you have any suggestions or opinions about our products,please leave a message,and we will immediately answer your questions.Thanks for your support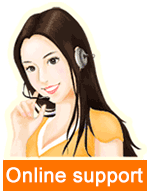 Leave a message