CONTACT US
+8615038276395
enworld03@enworldchina.com
+8615038276395
Jincheng Times Square, Zhongzhou Avenue, Jinshui District, Zhengzhou,China
How Do Melamine Foam Magic Eraser Work So Well?
Magic sponges are made from melamine foam. At first, melamine foam is a kind of material which is often applicable to sound insulation, thermal insulation and fire resistance. Actually, magic eraser sponges are hard and abrasive as glass, but feel soft because of its open cell structure. When it meets water, magic sponge eraser becomes very soft and works well in removing grimes and stains.

Want to know more information?
Where Can We Use Magic Sponges Erasers?
When you receive a box of magic sponges erasers, you will love to use them. The special feature of magic sponges is cleaning with only water. There is no need to use detergents and toxic chemicals. Just water, you can use magic sponge eraser to clean leather, shoes, bowls, dishes, tiles, glasses, metal material and various other flat materials. Magic sponges are just like erasers, they will get smaller and smaller when using.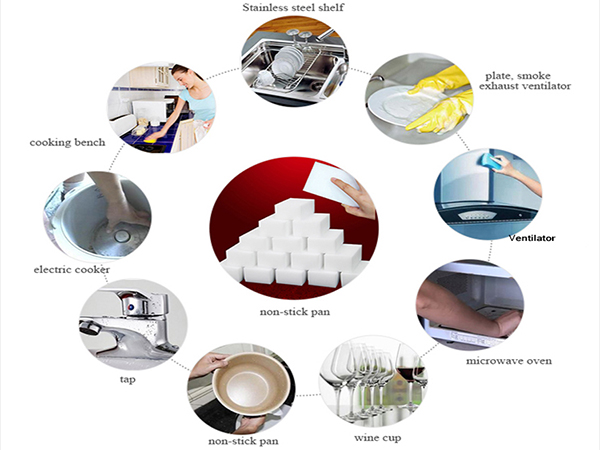 Magic sponges uses
Want to know more information?
How Do Magic Sponge Erasers Get Rid of Stains?
Magic sponges is also called nano sponges, magic erasers and melamine sponges. All of them have a common feature: their ingredient is melamine foam. In another word, melamine foam and magic sponge are the same thing. Magic sponges are small pieces of melamine foam. With three dimension structure, melamine foam can reach some dirts, grimes and stains that other sponges can't do. It is why magic sponges work so well for cleaning.

Want to know more information?
What Can Magic Sponges Clean?
First, magic sponges remove crayons easily. Every mother meets the problem that kids draws crayons on the wall. You can't remove the graffiti by using ordinary sponges but magic sponges. Magic sponges can reach the dirts from the wall and gives you neat wall back. Second, magic sponges can erase marker easily. It maybe difficult to clean it by cloth, but magic sponges can remove markers many years ago. The way is to get Enworld magic sponges wet and just wipe.

Car cleaning magic sponge
Want to know more information?
What Not To Use Magic Sponges On
As we all know, magic sponges clean magically, when we get them wet. However, when they are dry, it's not suitable for you to do cleaning work. So, don't use them dry. Also, when magic sponge get wet, it is abrasive inside like 3,000 sandpapers. It's why it can clean stubborn markers easily. So, don't use magic sponges polish cars. Sometimes, magic sponges are not friendly to finely painted surfaces. If you really wants to use it clean your car polished surface, test it in a small space in advance. It's better when you use it with gloves, in case that it doesn't hurt your skin. It is said that we can't use them on nonstick pots, delicate countertops and stainless steel. Actually, it's a little magniloquent. Some normal operations don't hurt the surface.



Can We Buy The Cheap Melamine Foam Cleaners?
You may know magic erasers sponges through a brand. When you find the products are so powerful and magic, you may need more. Now, you find a cheap thing, melamine foam bulk. What is the difference between melamine foam and magic sponges? It's the same. Melamine foam is the ingredient of magic sponges. In another word, magic sponges are small pieces of melamine foam bulk. There is no need to worry about the quality and functions of melamine foam.
Related Melamine Foam Products
Contact Us
If you have any suggestions or opinions about our products,please leave a message,and we will immediately answer your questions.Thanks for your support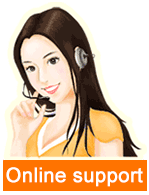 Leave a message