CONTACT US
+8615038276362
enworld01@enworldchina.com
+8615038276362
Jincheng Times Square, Zhongzhou Avenue, Jinshui District, Zhengzhou,China
Melamine Foam Cleaner Logo OEM Supplier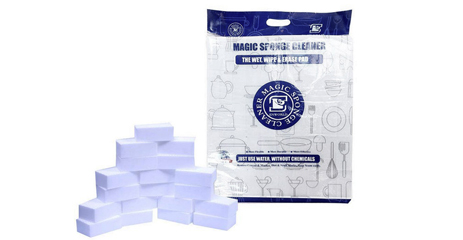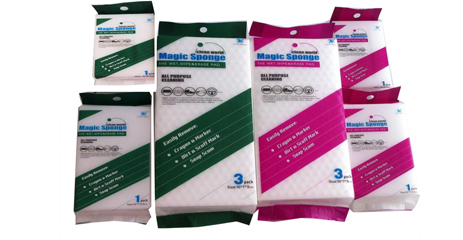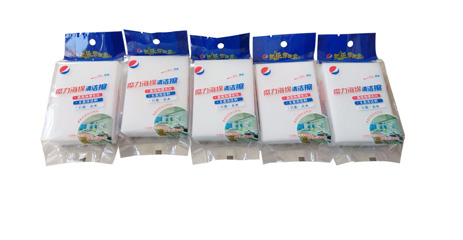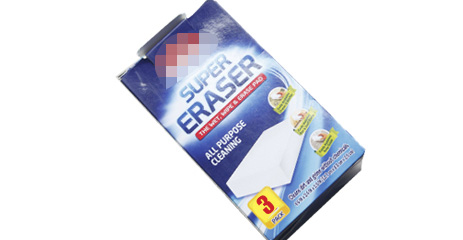 Size:10*7*3cm,12*7*2.5cm or upon request
Density:7-24kg/m3
Color:white/ light gray/ pink
Acoustic Coefficient:0.95 NRC
Thermal Conductivity:2.31(m³*k)/W
Working Temperature:-190-240
Fire Rating:class B1
1.Cheap price.
As big melamine foam cleaner logo factory, we supply pretty competitve price.
2.High quality.
Our melamine foam cleaner is high quality, we test all products before delivering every time,we have SGS,CRS,MSDS,ect certifications.
3.Good cleaning effect.
Our melamine foam cleaner just use water to clean all stains,it's eco-friendly and durable.
Our melamine foam cleaner have widespread application,
For cleaning: Household cleaning, bathroom cleaning,kitchen dish washing,leather cleaning......
For soundproofing:Studio, cinema,club, swimming pool, car,high-speed train......
Our Melamine Foam Cleaner Logo
Enworld as professional melamine foam cleaner Logo OEM supplier, we have ourselves colorful packaging.We have different kinds of packaging, 1pcs/bag,3pcs/bag,80pcs/bag or 100pcs/bag, it's suitable for selling in market, store, one dollar shop and online.Now we produced different colorful packaging of orginal sponges and high density melamine foam cleaner logo packaging, it's easy to distinguish different densities melamine foam sponge cleaner.You can also customize yourself packaging, we can supply professional suggestion and many files for your reference.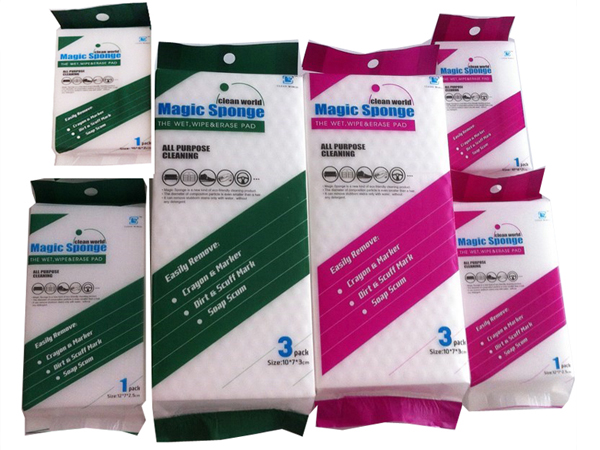 Enworld melamine foam cleaner logo
Japanese

Melamine Foam Cleaner Logo
Another hot-selling product of our company is the ordinary sponge packaged in Japanese, which is 10*7*3cm and 1pc/bag. The sales of this product are quite hot at home and abroad. We have a large amount of stock, this melamine foam cleaner logo OEM packaging doesn't have big minimum order quantity,and the price of melamine foam cleaner sponge is cheap.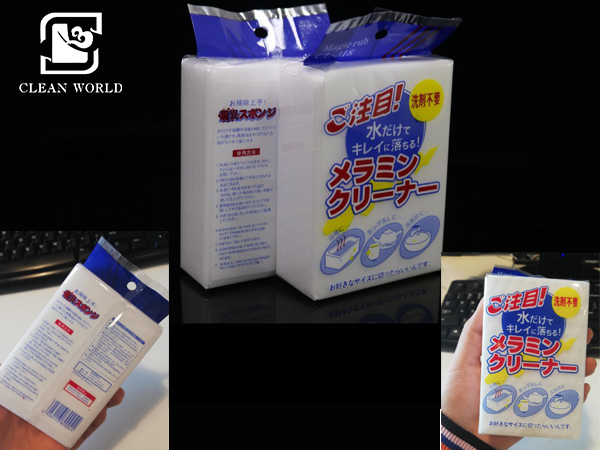 Japanese melamine foam cleaner logo
Colorful

Melamine Foam Cleaner Logo Box
We have many clients can customize themselves packaging every years.There are some long-term cooperation customers who customize color boxes or colored bags every year. Our most representative customers are our customers in Turkey. Customers will set a few color boxes of cabinets each year, 3 pieces per box, which is 16 kg/m3. The double strong melamine foam sponge cleaner is more durable, just the price is more exprience than orginal basotect melamine foam sponge cleaner, the four containers are ordered by the customer last year are ordinary density, 2 pieces per box. We have cooperated for several years, every year customers will set, we have the best service and cheap price, high quality, customers will always choose us and trust us.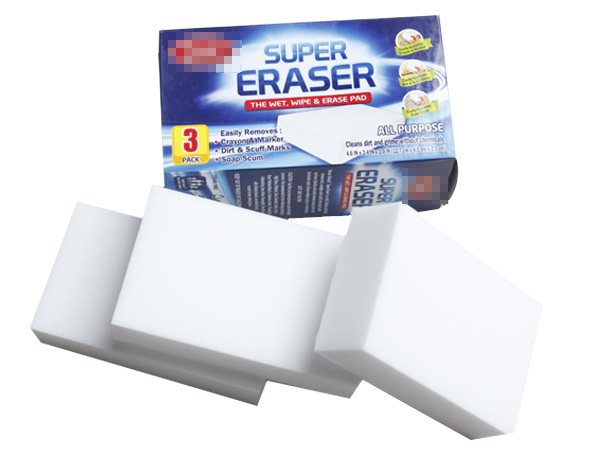 Turkey Colorful melamine foam cleaner logo
Colorful Melamine Foam Cleaner Logo Bag
In addition to the color box, our customers have more custom-made color bags, but the general order of the color bags is relatively large, usually 30,000, so only the strong customers will choose this package, because Customized color bags, no matter how many, the labor and energy time spent by the printing house is not much different. From the perspective of cost, as long as a large number of custom-made is the most economical. Our clients order tens of thousands of colorful melmaine foam cleaner logo every time, they designed unique melammine foam cleaner logo in their own ways,which brings more markets to customers, and has advanced packaging, which is also very beneficial to pricing.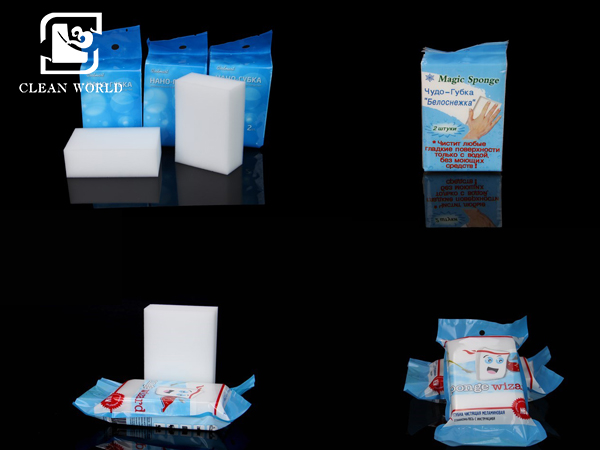 Four different melamine foam cleaner logo OEM countries
Simple Melamine Foam Cleaner Logo OPP Bag
For color bags, there are some requirements for the customization of color boxes. Another way for customers to choose the most is transparent bags with cardboard, or stickers, the stickers are more expensive than cardboard, so many customers choose the paper jam. This kind of packaging is more suitable for online sales channels. As long as the design is not rigid and has its own logo, it will occupy more market than customers without packaging, and it will have faster publicity for the company's publicity. Like our Spanish customers, we have 12 pieces of ordinary sponge per pack. Our British customers have set 6 pcs high-density sponges.You can deside the size of card paper and edit text,it's enough for one small card parper and card sticker.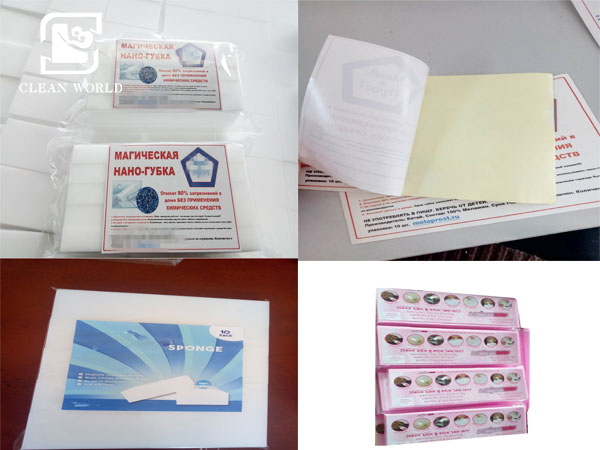 Melamine foam cleaner logo card
Related Melamine Foam Products
Contact Us
If you have any suggestions or opinions about our products,please leave a message,and we will immediately answer your questions.Thanks for your support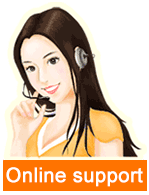 Leave a message