CONTACT US
+8615038276362
market@endaltd.com
+8615038276362
Jincheng Times Square, Zhongzhou Avenue, Jinshui District, Zhengzhou,China
Customized Melamine Foam Sponges Exported To USA
Customized Melamine Foam Sponges Exported To USA
Size:
Density: 7-24kg/m3
Color:white/ light gray/ pink
Acoustic Coefficient:0.95 NRC
Thermal Conductivity:2.31(m³*k)/W
Working Temperature:-190-240
Fire Rating:class B1
1.Customized service;

2.Competitive price;

3.OEM&ODM...
1.Shoes cleaning;

2.Wall cleaning;

3.Furniture cleaning...
On September 28, 2020, a large order from an American customer was shipped from the En-world factory. Before this cooperation, we have been established a good cooperative relationship with the American customer. Based on the trust and satisfaction of our company's melamine sponge products and services, the American customer choose to continue to cooperate with En-world company, and he ordered more than 300 thousands pieces of melamine foam nano sponges from our company. After we confirmed the detail information of the order with the customer, we arrange for the factory to prepare the goods and deliver them on the agreed time.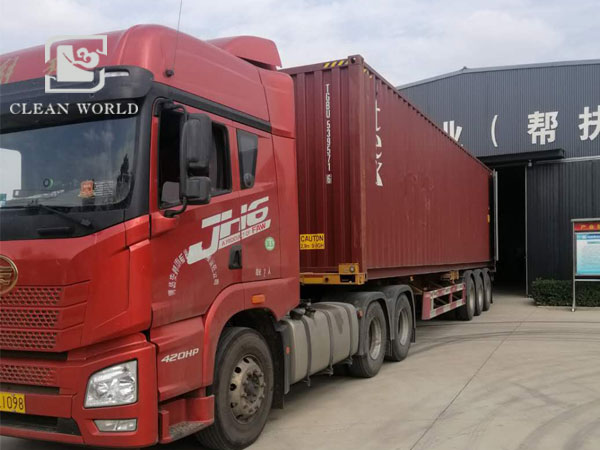 Melamine foam sponges exported to USA
Want to know more information?



The Instruction of Melamine Foam Sponge Exported to USA
In this cooperation, the American customer ordered two customized composite melamine foam cleaning pads: hexagon composite melamine foam sponge with non-woven fabric, round composite melamine foam sponge with scouring pad. They are 12 density, the size the round melamine foam sponge is 5.7*5.7*1.6cm, the size of hexagon melamine foam sponges is 6.9*6.9*2.1cm. In addition to custom sizes and shapes, we also customize the hexagon melamine foam sponges' packing bags and boxes for the customer. The packing bag is made of frosted material, and the box is specially designed and printed with the client's company logo. Through communication with the customer, we learned that these two composite melamine sponges are very popular in their country, and many young people like to use them to clean their shoes and other things.
Two customized melamine foam cleaning pads
Want to know more information?



The advantage of En-world melamine foam sponge
Our company maintain good trade relations with many domestic and foreign customers. These customers choose to work with us because we have many advantages. First, Our company has a wealth of melamine foam magic eraser products, such as original sponge, high density melamine foam, composite melamine foam. We can also provide customized services to meet needs of the customer. Second, our melamine foam sponge products have passed SGS,MSDS,CRS test, the quality is guaranteed. Third, from the price point of view, there is no doubt that the price of our melamine foam magic sponge products is competitive in the melamine foam industry. We have our own factory and independent production line, which can directly provide customers with goods without the need for middlemen. Therefore, our cost is low enough to give our customers more profit.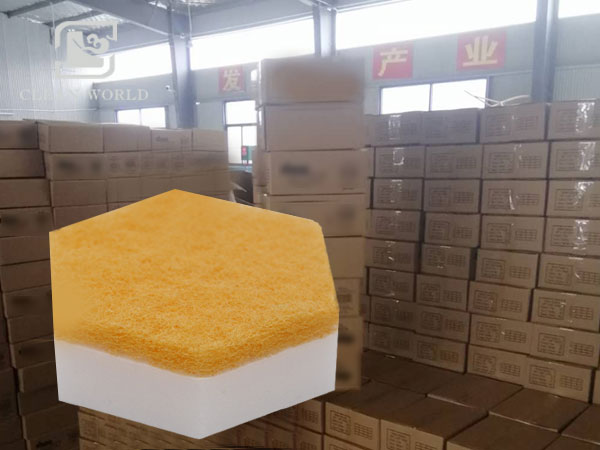 High quality melamine foam cleaner
Want to know more information?



Best Choice for You to Cooperate with En-world
In this cooperation, the customer is very satisfied with our products and delivery speed. As a matter of fact, Our company has 2000m3 manufacturing shop, various machines and many employees. Therefore, once the order is confirmed, we can immediately arrange for personnel to stock up, and produce all products and arrange shipment in the shortest time to ensure our delivery speed. Our company has many years of experience in the export of melamine foam nano sponges, our products have been exported to more than 40 countries. During the cooperation, we try our best to meet customers' requirements to achieve mutual benefit with customers.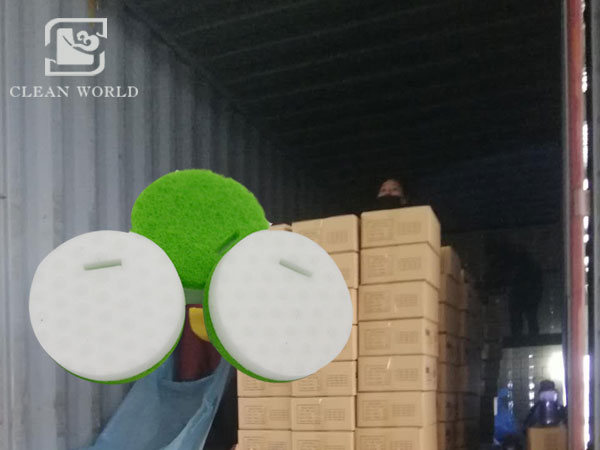 En-world melamine resin foam eraser with best price
Want to know more information?
Related Melamine Foam Products
Contact Us
If you have any suggestions or opinions about our products,please leave a message,and we will immediately answer your questions.Thanks for your support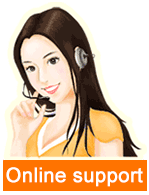 Leave a message