CONTACT US
+8615038276362
enworld01@enworldchina.com
+8615038276362
Jincheng Times Square, Zhongzhou Avenue, Jinshui District, Zhengzhou,China
Melamine Acoustic Foam With Adhesive Tape
Size:
Density:7-24kg/m3
Color:white/ light gray/ pink
Acoustic Coefficient:0.95 NRC
Thermal Conductivity:2.31(m³*k)/W
Working Temperature:-190-240
Fire Rating:class B1
Melamine Acoustic Foam With Adhesive Tape
Our Enworld company's a variety of high quality melamine foams for sale have a large number of excellent performances. These good properties of melamine foam related cleaning products including excellent acoustic properties,flame resistance,heat insulation,damp heat stability,health security and good processing etc.These characteristics make the product widely used in building industry,industry,vehicle manufacturing,plant construction,thermal engineering,installlation,air-conditioning systerms,aerospace navigation area,electric products,biological pollution control and other field.
The Reason Why Use Enworld Melamine Foam Acoustic Insulation With Self-adhesive Property
In addition to being a manufacturer of superb quality melamine foam cleaning blocks, our company also belonging to one of the best melamine acoustic foam suppliers. In addition, as a melamine foam adhesive manufacturer and supplier specializing in research and development of cleaning products, we have been providing other related cleaning products to our customers. The soundproof material does block the transmission of sound, but it is easy to cause sound energy to reflect.
The quality of melamine foam acoustic insulation o
The Adhesive Tape of Melamine Foam Acoustic Insulation
Enworld melamine foam cleaner brand's melamine foam with adhesive tape is specially added adhesive tape in accordance with our customer's requirements. But there are still a large number of consumers do not know about melamine foam with adhesive tape. What is the definition of adhesive?
In short, adhesive is a layer of sticky material on the back of the paper. It is generally used in banners, exhibition boards, advertisements and melamine foam acoustic insulation sponges.
The Design of Melamine Foam Acoustic Insulation With Self-Adhesive Tape
The reason why we combined the adhesive tape with open cell melamine acoustic foam for sale is that we specially stick adhesive strips on the back of high density melamine foams in order to prevent our melamine acoustic foams from catching dust and being isolated from the dirty things outside. That is to say, our melamine foam acoustic insulation is to stick the back adhesive on the back of the product, remove the back adhesive strip before using the isolation film or the product itself, and it is generally used to paste thin materials or parts. Last but bot least, our melamine foam with adhesive tape is too sticky to clean easily.
The soundproof material does block the transmission of sound, but it is easy to cause sound energy to reflect. Good sound-absorbing and sound-insulating materials, such as our main purpose is sound insulation, then the white is to "disappear" the noise. For example, "gradient sound-absorbing cotton" is a porous material with a stepped density. The inner hole is connected. After the sound enters, it rubs against the wall of the material hole, and the energy is transformed to achieve the purpose of attenuating the sound energy. Put the soundproof cotton on the glass wall, and the choice of the material should have a certain effect. There are two kinds of no effect: one is that the material used has no effect, and this is related to the material and structure. You can find the effect by using the gradient sound-absorbing melamine foam acoustic panels;
In another case, the formal installation of the soundproof cotton should be filled in the keel and then sealed with a plate. That is to say, this kind of installation can bring the effect to the big, direct way, if good materials such as gradient sound-absorbing cotton can be effective, of course, the sound insulation effect is different from the way the keel is installed. Of course, you can also choose high-resistance acoustic felt, the sound insulation effect of this material is also quite remarkable.
Melamine Foam With Self-Adhesive Tape
What Is High Quality Adhesive Melamine Acoustic Foam For Sale?
The Product Introduction of Back Glue Melamine Foam Acoustic Panels
Enworld melamine foam adhesive backing gum melamine acoustic is also known as self-adhesive melamine foam acoustic insulation,
The Primary Introduction of Open Cell Melamine Acoustic Foam For Sale
Sound Absorption.The structure of three dimensional mesh with hole completely opened(the hole rate is above 97% with a Foam density of 7kg/m3,can make the sound wave easy go into deep foam efficiently and transfer into mesh vibration which can be consumed and absorbed.Three demensional mesh structure of high hole rate can eliminate reflected wave efficiently.
Related Melamine Foam Products
Contact Us
If you have any suggestions or opinions about our products,please leave a message,and we will immediately answer your questions.Thanks for your support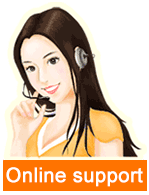 Leave a message