CONTACT US
+8615038276362
enworld03@enworldchina.com
+8615038276362
Jincheng Times Square, Zhongzhou Avenue, Jinshui District, Zhengzhou,China
Can You Use Melamine Foam On Pans?
Can you use melamine foam on pans cleaning? Have you ever hear that melamine foam cleaners can be used as dishes washing tools for kitchen utensils such as variety pans cleaning? If you do not have an answer to this, it does not matter, our Enworld company's a variety of melamine foam bulk for cleaning can answer everything for you. Enworld melamine foam cleaner brand's melamine resin foam erasers do well in pans cleaning. Whether it is a pan or a stainless steel pan, the pan is an indispensable tool in our daily life, but after a long time, it will produce some stubborn stains. This is also a problem that many people have headaches. Today, I will tell you some simple tips for cleaning the pan though using Enworld melamine foam sponges, so that the greasy pan of your home is as clean as new.

Enworld Melamine Foam Sponge On Pans Cleaning

Can you use melamine foam on pans' stains removal? Yes, Enworld melamine foam manufacturer's melamine foam cleaning blocks have the same function in cleaning aspect. How does a small piece of Enworld melamine foam sponge work well? Do you know the precautions of melamine foam sponge with cleaning power? Among the kitchen cleaning products I have used, Enworld melamine foam board is a super easy to use melamine foam sponge, whether it is cleaning the kitchen or the pans, it is very good. It is easy to remove stubborn stains. This stainless steel cleaner can remove all kinds of rust, oil and stubborn stains.The results are awesome. It does not have to be a stubborn stain to make your headache.Throw away your traditional sponge. This Enworld premium melamine foam sponge is dozens of times more effective in decontaminating than the ordinary sponge. Moreover, we have a kind of special melamine foam kitchen brush with handle, the handle design of Enworld melamine foam sponge is specially added to protect your hands when cleaning the kitchen, which is more labor-saving. Not only can the stains be removed, but even sharpening can be easily solved.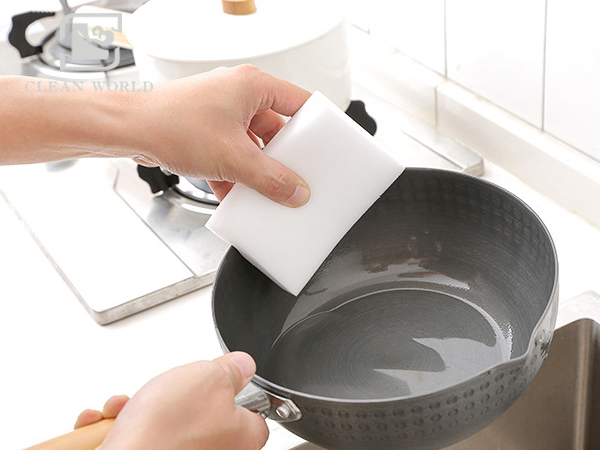 Can you use melamine foam on pans

Want to know more information?

Enworld Melamine Foam Bulk For Cleaning's Cleaning Features
Can you use melamine foam on pans with obvious features? The following are the advantages of our melamine foam

1. No need for any cleaning agent, just use water to easily remove stains!

2. Suitable for a wide range of applications, such as home, kitchen, bathroom, office and so on.

3. The decontamination is strong, and the dirt that cannot be cleaned by the general cleaning agent can be easily decontaminated.

4. It is suitable for cleaning the uneven surface, any deep dirt, just use water, wipe it off!

5. It is easy to use and can be cut into different shapes as needed.

6. Has a natural cleaning effect of 99.9%.

7. High-tech environmentally friendly new products from Germany, composed of extremely fine particles, easy to clean stubborn stains.

Do You Need Detergent When Using Melamine Foam Cleaner?

Do you need detergent when using Enworld melamine foam cleaner? Can you use melamine foam on pans without detergent?Enworld's melamine foam eraser pad uses: Natural and environmentally friendly, only need to use water to clean: household appliances (such as refrigerators, microwave ovens, TVs, VCDs, induction cookers, etc.), bathroom supplies (such as basins, bathtubs, tiles, toilets, etc.), office supplies (such as computers, Telephones, printers, office chairs, etc.), stainless steel products (such as wash basins, sinks, etc.), glass ceramic wood products (such as tea cups, dishes, doors and windows, etc.), leather products (such as sofas, leather clothes, leather shoes, sports shoes ) Dust, oil, water stains, etc. in office and home environments.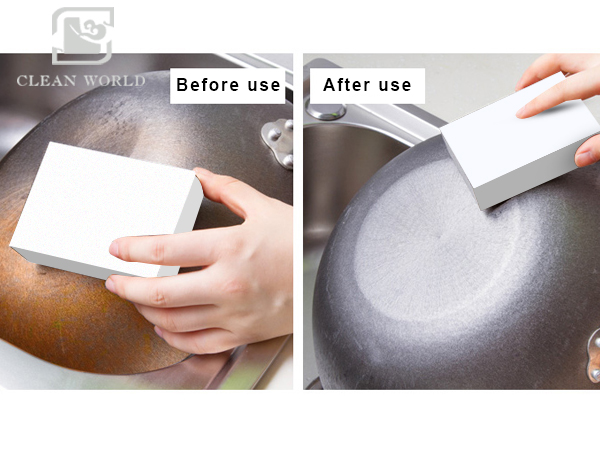 Melamine foam sponge on pans cleaning


Want to know more information?

Do You Have to Rinse after Using Melamine Foam Bulk?

Can you use melamine foam on pans without washing again? The answer is pretty obvious. This is mainly related to the cleaning principle of Enworld melamine foam supplier's melamine resin foam eraser. Melamine foam in bulk is also called melamine foam eraser, compound melamine foam sponge, etc., the root cause of melamine foam sponge adsorption stain is its rich three-dimensional network structure in the body, after wetting, it can form numerous tiny nano-scale capillary, the capillary and dirt on the surface of contact, develop a strong adsorbability, like countless small vacuum sucked the dirt from the surface, is the new revolutionary cleaning way - absorb stains!

Will Melamine Foam Eraser Damage Pans?

Can you use melamine foam on pans without any damages? Now that melamine foam for sale can clean and scratch grimes, that is to say, Enworld melamine foam eraser pad will not damage pans.

The Advantages of Melamine Foam Bulk For Cleaning

Can you use melamine foam on pans with a lot of advantages? Function Description :

1. Magic rub is a foam structure composed of one-tenth of a millimeter of hair;

2. Magic rub is a consumable, similar to the eraser, and gradually becomes smaller as the number of uses increases;

3. It is recommended that consumers gently wipe the items to avoid damaging the structure of the magic wipe;

4. Pay attention to the clean surface of the wipe when using it, in order to achieve better results.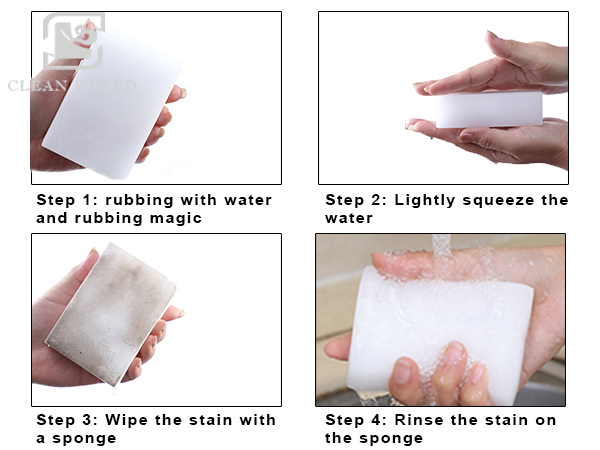 Melamine foam cleaner using direction


Want to know more information?

The Using Instructions of Melamine Foam Cleaning Sponge:

1. Wipe the magic in the clear water.

2. Gently dry excess water.

3. Gently wipe the area that needs to be cleaned to decontaminate.

4. Wipe off the dirt after wiping with a rag.

5. Put the magic wipe after use into the water to soak, do not need to twist, the dirt can be dissolved by itself, and then used repeatedly.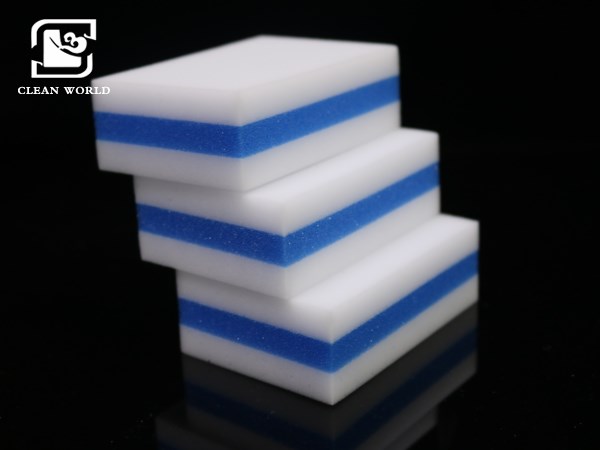 Melamine foam cleaning compound sponge

Want to know more information?
Related Melamine Foam Products
Contact Us
If you have any suggestions or opinions about our products,please leave a message,and we will immediately answer your questions.Thanks for your support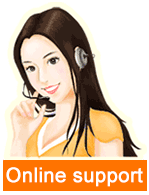 Leave a message