CONTACT US
+8615038276362
enworld02@enworldchina.com
+8615038276362
Jincheng Times Square, Zhongzhou Avenue, Jinshui District, Zhengzhou,China
Can Melamine Foam Eraser Remove Toothpaste Stains?
When we brush our teeth, there's a good chance that toothpaste will leave residues in sinks, mirrors and other parts of the bathroom. They are hard to clean, especially the dry toothpaste stain. If you are struggling with these stains and looking for ways to remove them, here is a super excellent tip. You can use melamine foam nano sponges to get rid of toothpaste stains. As our cleaning assistant, the magic melamine sponge has strong cleaning power, it is good at removing various stains on different surfaces. Using it allows us to say goodbye to toothpaste stains quickly.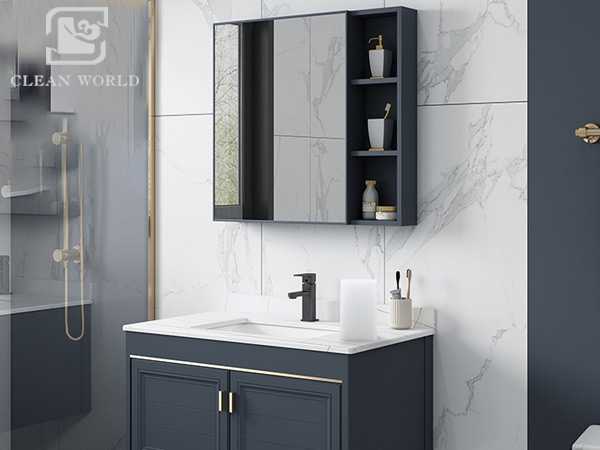 Melamine foam eraser for cleaning
Want to know more information?



What is Toothpaste Stains Cleaning Melamine Foam Eraser?
1
While toothpaste is a cleaning product that we often use to remove stains, it's also hard to remove when it sticks to the surface of the sink. The toothpaste residue not only affects our mood of use, but also unsanitary. Luckily, the melamine foam magic eraser can thoroughly get rid of the toothpaste stain, and cleaning process only needs a small amount of water. As a matter of fact, as a new eco-friendly cleaning product, multi cleaner melamine foam for sale takes the method of physical decontamination to clean. Relying on its 99% open-cell structure, the magic sponge can automatically absorb the toothpaste stains on the surface of the sink during the wiping process. Moreover, the melamine foam cleaning sponge has 99.9% natural antibacterial effect. It is can be said that cleaning with it is fast, efficient, safe and healthy.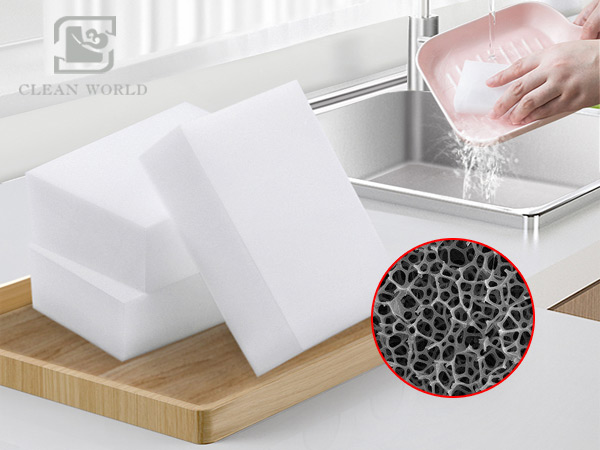 Toothpaste Stains cleaning melamine foam sponge
Want to know more information?



How to Use Melamine Foam Magic Sponge to Remove Toothpaste Stains?
The melamine foam eraser pad is very simple to use and only requires a few steps. It can give you a brand-new sink and mirror without toothpaste stains in just a few minutes. Next, let's look at how to use melamine foam magic sponge to remove toothpaste stains.

First, wet the melamine foam block in water. Water can activate the cleaning factor and give the sponge a strong cleaning power.

Second, squeeze out most of the water and keep the magic sponge moist.

Third, gently wipe the area with the toothpaste stain. For stubborn stains, we can repeat it several times and increase the strength of the wipe.

The melamine foam magic sponge can show magical power in cleaning toothpaste stains, and make the sink and mirror shine again.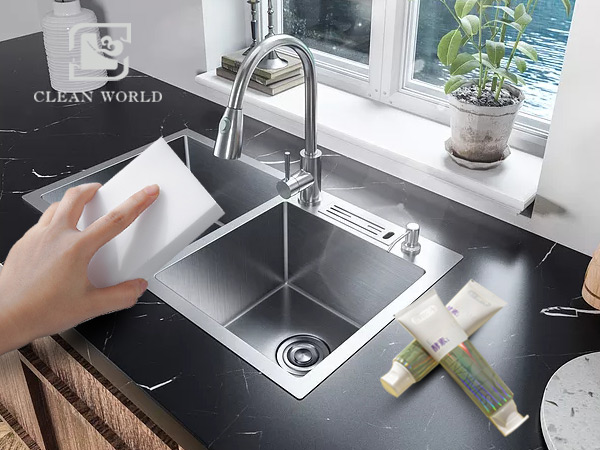 Melamine foam magic sponge on toothpaste stains cleaning
Want to know more information?



What Other Uses of Toothpaste Stains Cleaning Melamine Foam Magic Sponge?
In addition to cleaning toothpaste stains, the melamine foam sponge has many other applications. It has a good decontamination effect on objects with smooth surfaces such as ceramics, plastics, glass, and stainless steel. For objects with uneven surfaces, En-world company's high density melamine foam works better. We can use it to remove markers on the wall, food scraps on your plate, soap scum on the bathtub, yellow marks on the shoe, etc. With melamine foam cleaning sponge, our home can always be kept clean and tidy. If you have any needs, please feel free to contact us.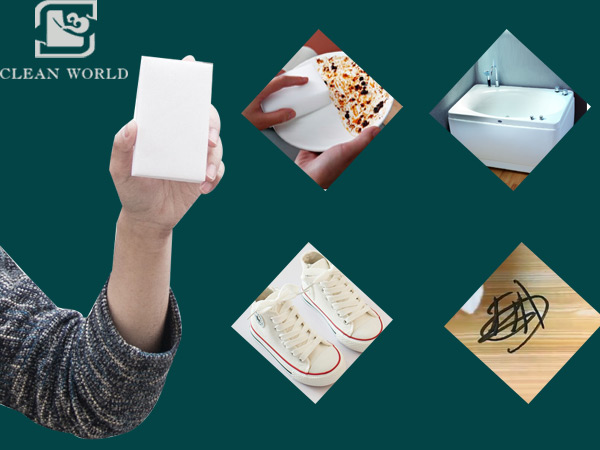 Other uses of toothpaste stains cleaning melamine sponge
Want to know more information?
Related Melamine Foam Products
Contact Us
If you have any suggestions or opinions about our products,please leave a message,and we will immediately answer your questions.Thanks for your support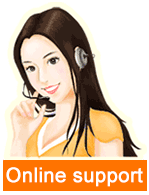 Leave a message