CONTACT US
+8615038276362
enworld01@enworldchina.com
+8615038276362
Jincheng Times Square, Zhongzhou Avenue, Jinshui District, Zhengzhou,China
Can I Use Melamine Foam Sponge On Car Interior?
Nowadays, there are still many people who neglect to clean the interior of the car while maintaining the car. In fact, car interiors are easily covered by dust, grease and other stains because we often come into contact with it. As for cleaning dirty car interiors, can we do it ourselves without the help of professional car wash companies? The answer is yes. With strong cleaning power, the melamine foam magic eraser is the best choice for car interior cleaning. It will be your right-hand man, helping you to clean the car interior simply and effectively.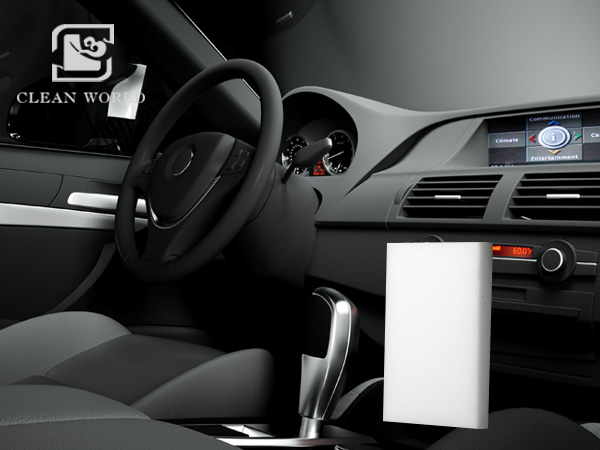 Melamine foam magic eraser for cleaning
Want to know more information?




Best Choice for Cleaning Car Interior: Melamine Foam Sponge


The melamine foam eraser is usually small, solid colored and looks a lot like our common sponges. However, it has good flexibility, good abrasion resistance and strong cleaning power. Using it to clean car interiors will bring us an absolutely satisfactory cleaning effect. The melamine foam sponge is developed using new nanotechnology. It is a three-dimensional network structure with 99% open-cell, and the interior is full of interconnected holes. When cleaning, the melamine resin foam eraser can enter the small grooves and pits on the object, and automatically absorb the stains on the object to achieve deep cleaning. In other words, in the entire cleaning process, we do not need any chemical detergents, only a small amount of water, which is safer and healthier.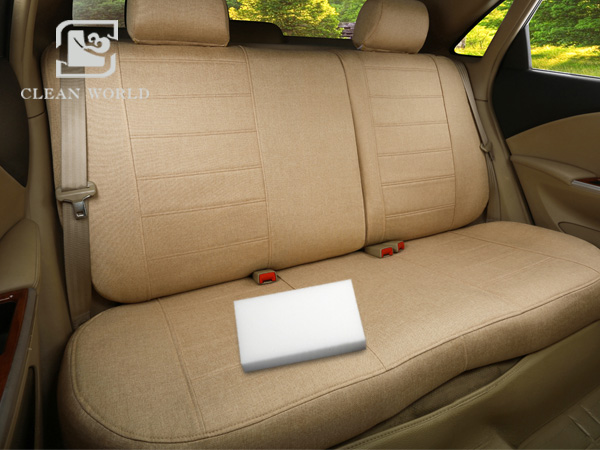 Magic melamine sponge with strong cleaning power
Want to know more information?




How to Use Melamine Foam Sponge to Clean Car Interior?


Nowadays, many people equip their cars with a car vacuum cleaner. We can use the car vacuum cleaner to absorb the dust on the surface of the car. Next, use melamine foam magic eraser to clean car seats, dashboards, air-conditioning vents and other surface stains. Car seats are generally made of leather. We should avoid using corrosive chemical cleaners when cleaning. It is worth mentioning that when cleaning the stains, the melamine foam for sale only needs to be fully moistened with water and squeeze out the excess water. Then, wipe gently to remove stains. Therefore, it will not cause harm when used to clean leather seats. Moreover, the magic sponge has a soft texture. We can cut the melamine foam sponge into strips, which is very convenient to wipe the gap between the dashboard and the air conditioner port.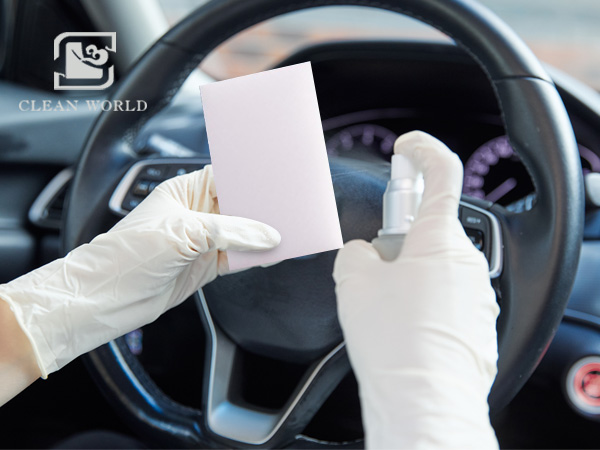 Melamine foam sponge on car interior cleaning
Want to know more information?




Where to Buy Best Car Interior Melamine Foam Sponge?


Nowadays, the quality of melamine foam sponge products on the market is different. If we want to buy high quality and durable melamine foam sponge products, we need to find a reliable melamine foam sponge supplier. En-world company has been specialized in the production and sales of melamine foam for ten years. Our melamine foam sponge products are rich in variety, and can also be customized in shape, size, density, etc., which are well received by customers. More importantly, our melamine foam sponge products are cheap because we are a direct supplier. Of course, Of course, in order for you to ensure the quality of our products, we will provide you with free samples. If you have any needs, please feel free to contact us.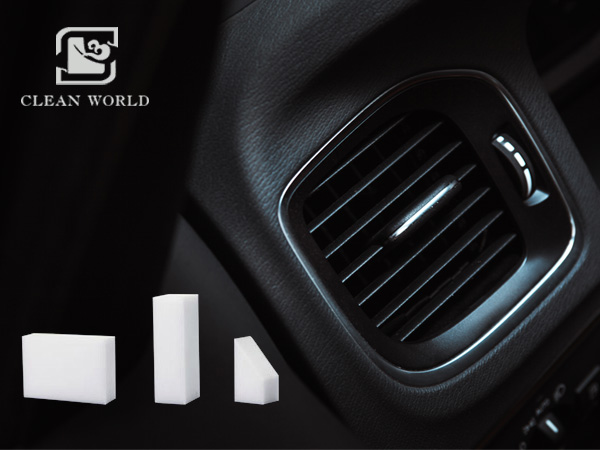 Flexible melamine resin foam eraser

Want to know more information?
Related Melamine Foam Products
Contact Us
If you have any suggestions or opinions about our products,please leave a message,and we will immediately answer your questions.Thanks for your support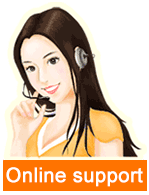 Leave a message