CONTACT US
+8615038276362
market@endaltd.com
+8615038276362
Jincheng Times Square, Zhongzhou Avenue, Jinshui District, Zhengzhou,China
Magic sponge melamine cleaner easy stain remover for white shoes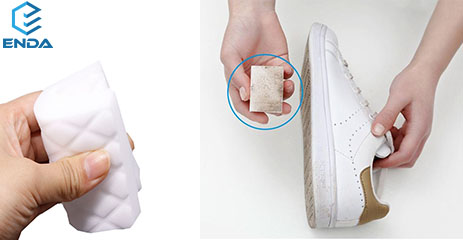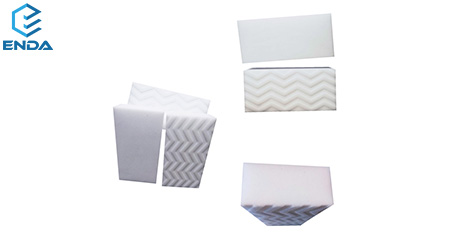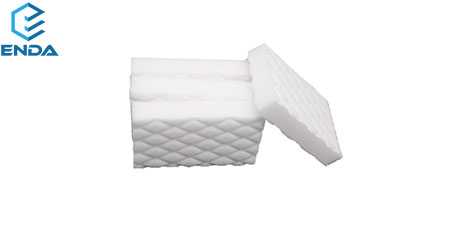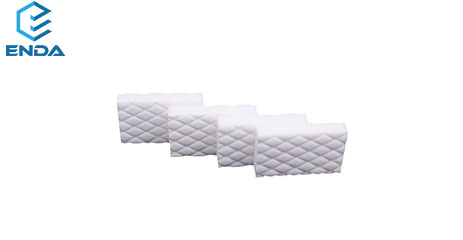 Size:Customized
Density:7-24kg/m3
Color:white/ light gray/ pink
Acoustic Coefficient:0.95 NRC
Thermal Conductivity:2.31(m³*k)/W
Working Temperature:-190-240
Fire Rating:class B1
An eraser and a little water will go a long way in dirty shoes. Melamine sponge -- the generic term for magic eraser -- works its magic by physically removing dirt and stains from surfaces, such as the rubber of your sole or even many cloth surfaces. A sponge acts a bit like sandpaper to make your shoes look brand new.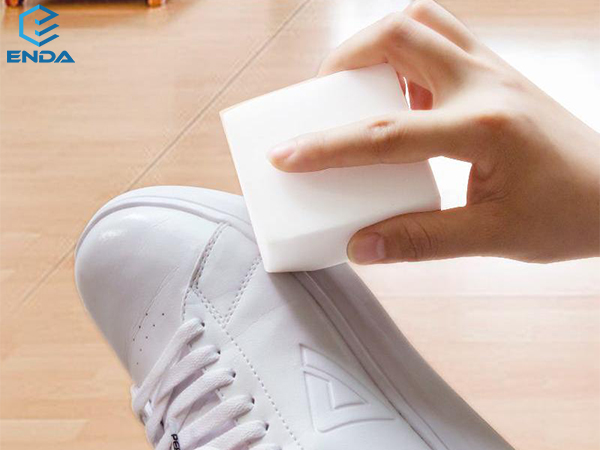 Melamine foam eraser for shoes
Want to know more information?
Gentle cleaning on all surfaces: high-quality eraser plaster sponge for professional and quick removal of dirt and stains – without the use of chemical cleaning agents. Effortless and easy to use, very effective to clean dust and stains. No detergents, scents, or colorings are used. Simply pour water, squeeze excess, erase. Warm water would be better.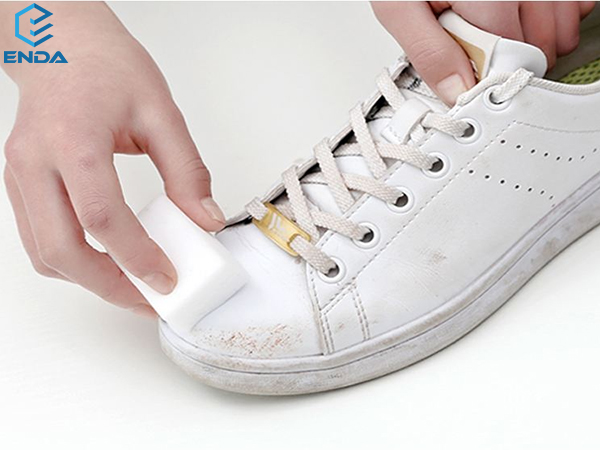 Magic sponge for dirty shoes
Want to know more information?
You'll be really surprised at how quickly the transformation happens. It's simple, and it works. They are very effective, so you need to be careful when cleaning shoes to make sure the color-treated areas don't bleed or rub off. If cleaning a colored surface, find an inconspicuous place and test to see if there is any color to wipe off. If you can't see any color on the sponge, keep cleaning! If the sponge has color, try cleaning only to the white area and sole of the shoe. I have used famous brand Enda magic sponge and ordinary store brand, the effect of Enda is better.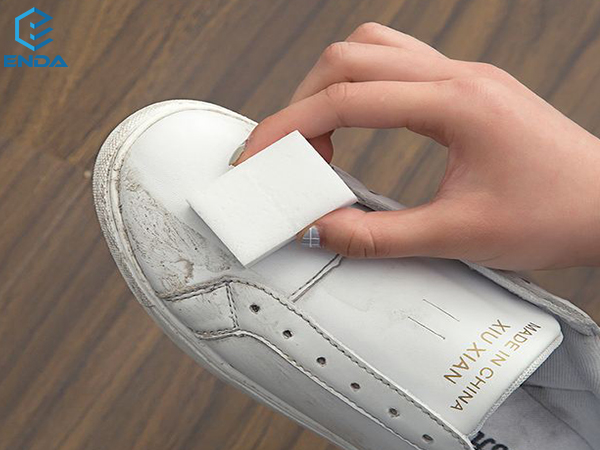 Nano eraser for white shoes
Want to know more information?
Not only for shoes but also this multi-purpose eraser sponge can be used to clean any stain or smudge from most surfaces. This includes metals, ceramics, wood, glass. Can be used to clean kitchen, bathroom, walls, doors, floors, shower, bath, tub, shoes, car, toilet, sink, and more.
Henan Enda New Material Co., ltd provide retail, wholesale, OEM processing. Also customization of shape, color, density, size, logo and packaging. Please feel free to contact us if you have any question.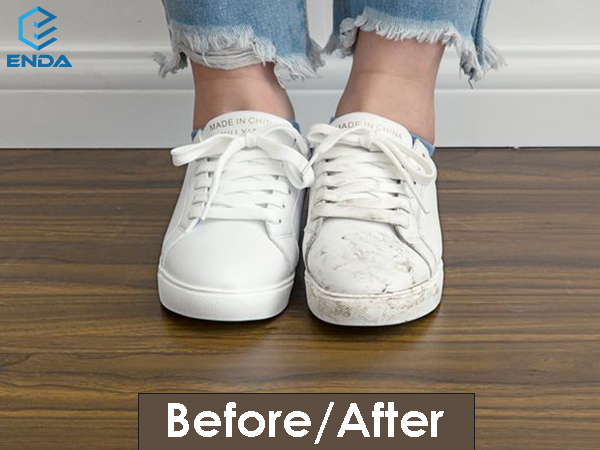 Before and after use
Want to know more information?
Related Melamine Foam Products
Contact Us
If you have any suggestions or opinions about our products,please leave a message,and we will immediately answer your questions.Thanks for your support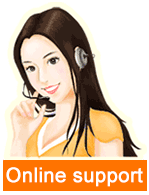 Leave a message