CONTACT US
+8615038276362
market@endaltd.com
+8615038276362
Jincheng Times Square, Zhongzhou Avenue, Jinshui District, Zhengzhou,China
Cellulose Sponge Scourer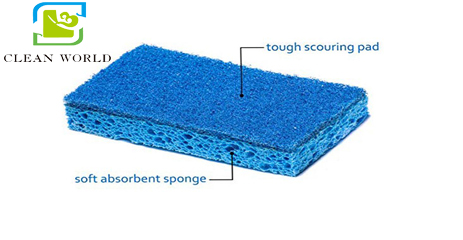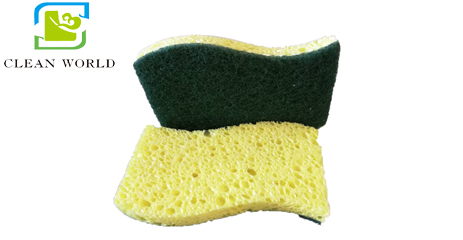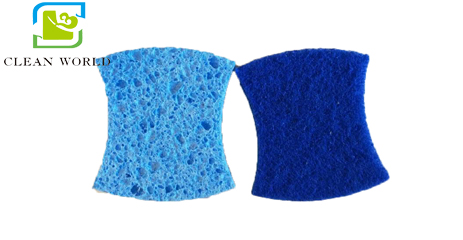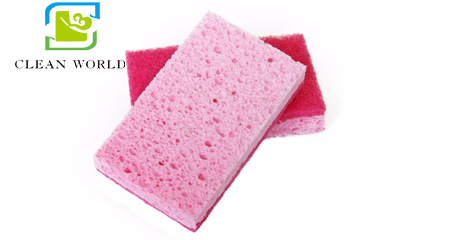 Size:100*60*20 mm, 100*70*30 mm, 110*70*30 mm, all or upon request
Density:7-24kg/m3
Color:white/ light gray/ pink
Acoustic Coefficient:0.95 NRC
Thermal Conductivity:2.31(m³*k)/W
Working Temperature:-190-240
Fire Rating:class B1
1. Wide range of applications
2. High-efficiency water absorption and oil absorption
Using this product to wash kitchen utensils, non-stick pan, stainless steel, glass, ceramics, etc.
Cellulose Sponge Scourer of Our Company
The cellulose sponge scourer of our company is available in different colors, sizes and different packaging, and has a professional quality inspection department to strictly control the quality of our products. Our wood pulp sponge scourer is double-sided. Designed on one side is a layer of scouring pad, the other side is soft cellulose sponge, and ENDA cellulose sponge strongly removes oil, for self-receiving, strong cleaning power of scouring pad to remove stubborn stains. It is bonded by natural environmentally friendly gum, which is firm and does not degumming, and is resistant to high temperatures. Even if ENDA cellulose sponge scourer is placed in hot water, Our cellulose sponge scourer will not be glued and slag.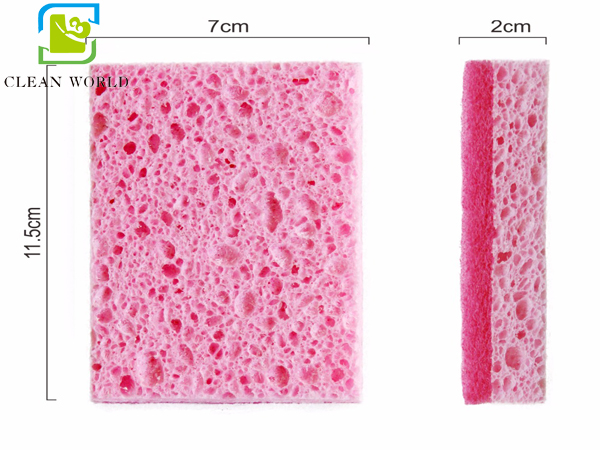 Pink cellulose sponge scourer
Introduction of Cellulose Sponge Scourer



1. Introduction of scouring pad
The scouring pad of ENDA cellulose sponge scourer is made of nylon, the nylon fiber scouring pad is resistant to high temperature, developed with long and short fiber structure, contains scratching particles, strong wear-resistant decontamination, suitable for cleaning and strong stains, precision bonding with high-quality glue, no residue, high-quality decontamination The particles are easily decontaminated without scratches, and the residual stains are clean and convenient.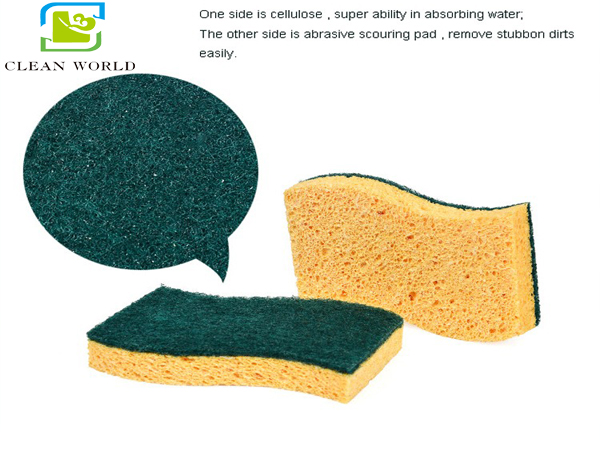 Scouring pad of cellulose sponge scourer
2. The Introduction of Cellulose Sponge
Our wood pulp cotton scouring pad double-layer structure, mainly cellulose sponge using pure natural wood pulp as the main raw material, is a pure natural product, so our cellulose sponge is not irritating to the skin, the elderly and children all can use it with confidence, oil absorption and water absorption comparison high, and biodegradable after use, safe and environmentally friendly.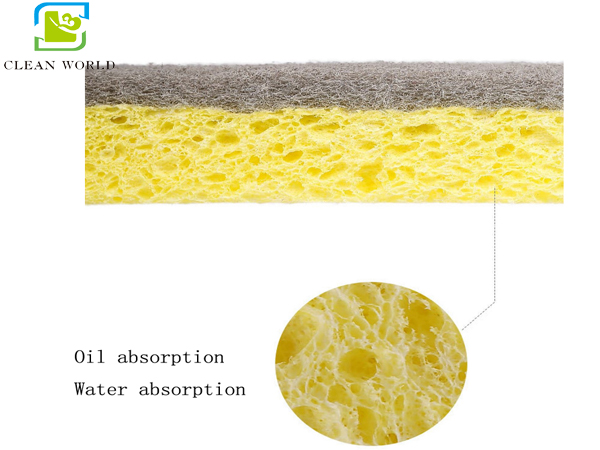 High quality cellulose sponge
The Feartures of Cellulose Sponge Scourer
The Features of Sponge Scouring Pad
1. Decontamination by water: Oxidized stains on stainless steel kitchen utensils, gas stoves, stubborn stains on barbecue utensils.
2. Easy to use: It is specially designed for all kinds of dirt, no need for detergent, just need to touch water
3. Environmental protection: Green and healthier
4. Material: Moderate hardness, fine fibers, no damage to the surface of the object, durable
The Features of Cellulose Sponge
1. Softness: Soft material, easy to clean without hurting your hands.
2. Breathability: Soft texture, no mold after drying, no odor,
3. Decontamination: Thoroughly remove stains,
4. Water absorption: The water absorption is very strong, the dry wood pulp sponge of cellulose sponge scourer will become smaller, the pores of the natural wood pulp sponge will also become smaller, Prevent the growth of bacteria and the infiltration of foreign stains, The cellulose sponge scourer is restored after being immersed in water.
It has strong water absorption, can rapidly expand and increase elasticity after absorption, and has strong oil absorption. Triple splash of ordinary sponge, does not hurt the surface of the object.
5. High bubble rate: With a small amount of detergent, it will produce a lot of foam and it is very easy to rinse.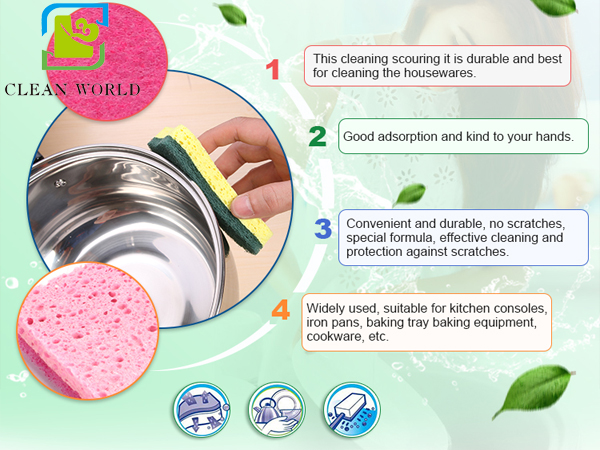 Eco-friendly cellulose sponge scourer


Quality Comparison of Cellulose Sponge Scourer



Our cellulose sponge scourer has a strong adsorption capacity. Compared with other companies, our wood pulp sponge uses natural plant fiber. Other manufacturers add too many chemicals to keep the product. Bright and soft, our cellulose sponge scourer is kept with a healthy wetting agent and there are no hygiene problems in the closed bag. and there are many kinds of pu sponge in market, then for pu sponge, our cellulose sponge scourer is better than others in terms of water and oil absorption.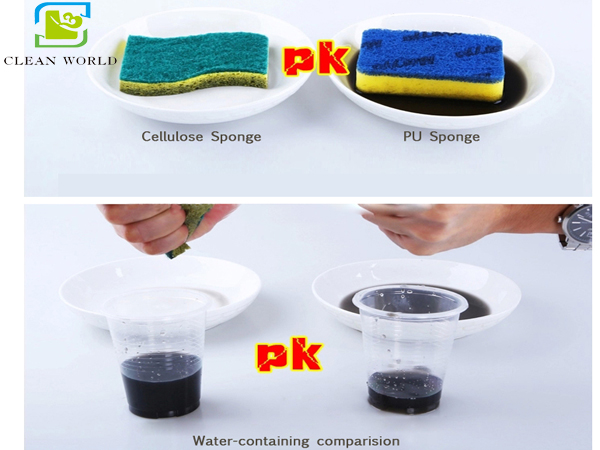 High quality ENDA cellulose sponge scourer
The Notes of Cellulose Sponge Scourer
1. The cellulose sponge scourer contains a wetting agent to prevent drying, and there is no problem in hygiene.
2. Wash with water first when using for the first time.
3. The
cellulose sponge scourer
will harden when it is dry, but it will return to its original state when it is in the water.
4. Please do not use chlorine bleaching agent.
5. Please do not use the scouring pad on the easily damaged surface.
6. Separate cellulose sponge and scouring pad when discarding.
7. There may be small coagulum in the sponge part. Because it is a cellulose material of the plant, there is no problem in hygiene.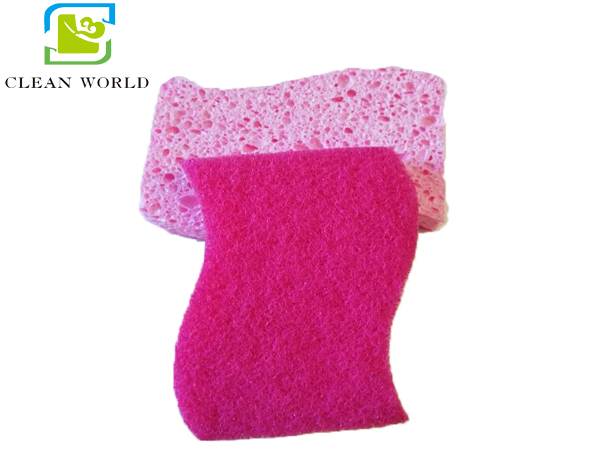 Pink wave cellulose sponge scourer
Related Melamine Foam Products
Contact Us
If you have any suggestions or opinions about our products,please leave a message,and we will immediately answer your questions.Thanks for your support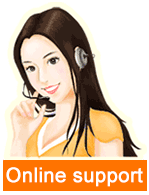 Leave a message