Melamine Cleaner Sponge
Magic Eraser Sponge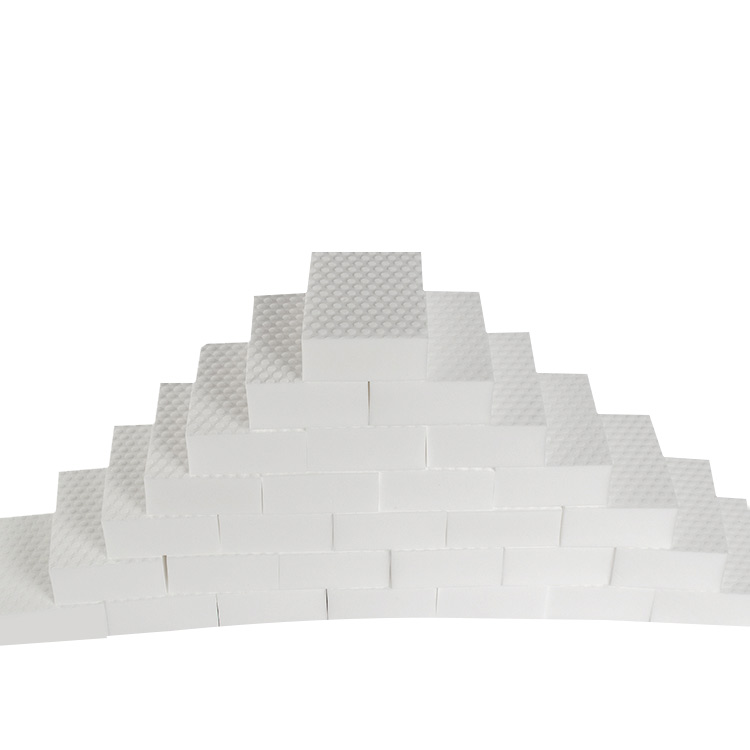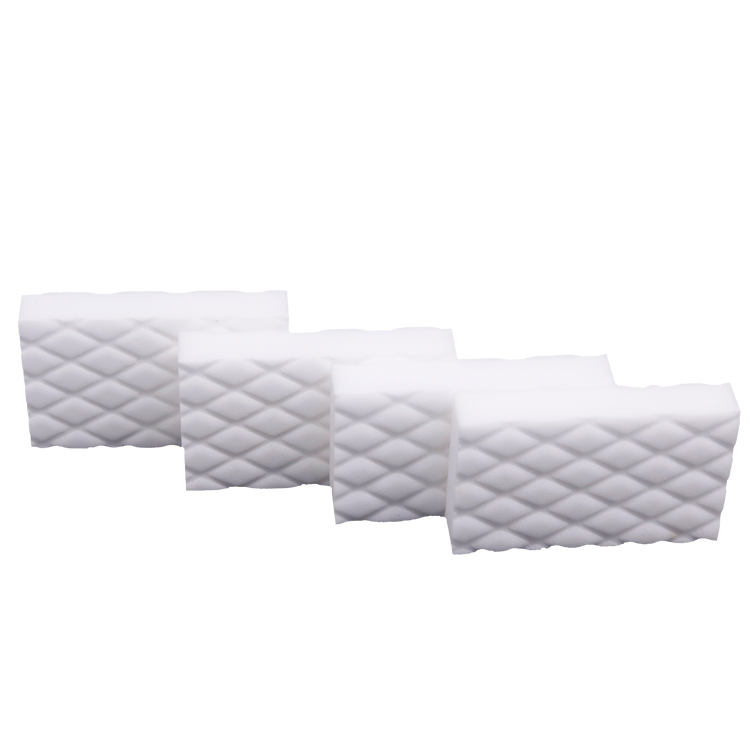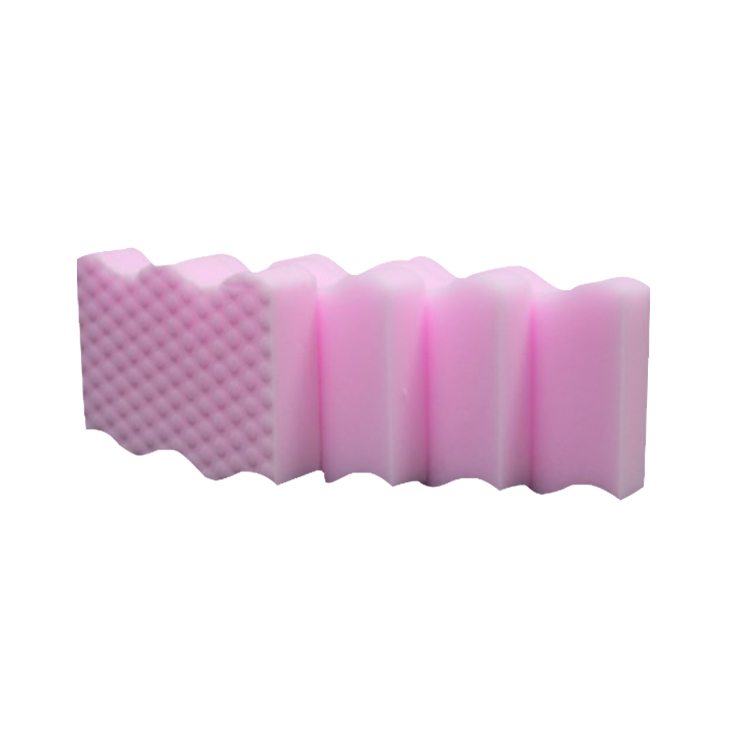 Product name: Melamine Cleaner Sponge

Material: Melamine Resin

Size: Customized

Shape: Retactangle, S/Wave/Flower-shaped, Hexagon, etc.

Color: Multi-colors

Density:8-64kg/m³

Sample: Free, shipping freight by buyer
Melamine cleaner sponge, an innovative new product that uses nanotechnology to remove stubborn stains only with water, no longer requires harsh chemicals or cleaners. Melamine cleaner sponge not only has outstanding characteristics and is widely used, but also melamine cleaner sponge is replacing traditional cleaner sponge, and becoming the cleaner sponge that more and more people buy and use.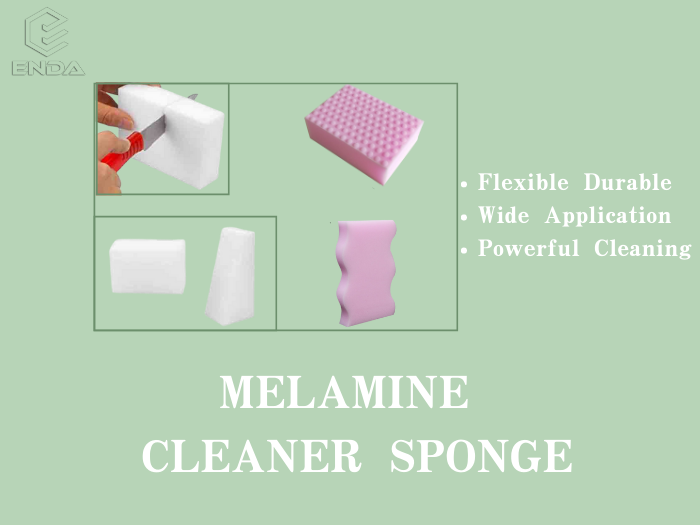 Melamine cleaner sponges

The characteristics of melamine cleaner sponge
Premium Material: This special melamine cleaner sponge is made of highly absorbent and durable melamine resin foam without harsh chemicals added.
Powerful Cleaning: Dip a melamine cleaner sponge eraser in water and squeeze gently to scrub away smudges for excellent results.
Flexible: Melamine cleaner sponge can be cut to the desired shape as required.
Wide Application: The melamine cleaner sponge can be used on a variety of surfaces, from countertops to floors, and can even be safely used in non-stick cookware, such as tile, sinks, leather furniture, glass, kitchen dishes, etc.
Reuse: After use, do not knead, just soak the melamine cleaner sponge in water, and the water molecules will enter the nanopore structure. Then, the dirt adsorbed in the pores will be automatically discharged. Finally, let melamine cleaner sponge dry before you can use it again.
The differences from other traditional cleaner sponges
Firstly, melamine cleaning sponges are ideal for use in areas where with high cleanliness and hygiene requirements, such as restaurants or commercial kitchens. The traditional cleaner sponges can get smudged and retain lingering odors or bacteria. However, the melamine material in melamine cleaner sponge resists dirt, stains and bacteria.
Secondly, the melamine cleaner sponge is generally more durable and last longer than the traditional cleaner sponges. The melamine cleaner sponge after the compression process is not easy to wear and tear, and the stains absorbed by the melamine cleaner sponge are easily cleaned, which also increases the number of uses of the melamine cleaner sponge.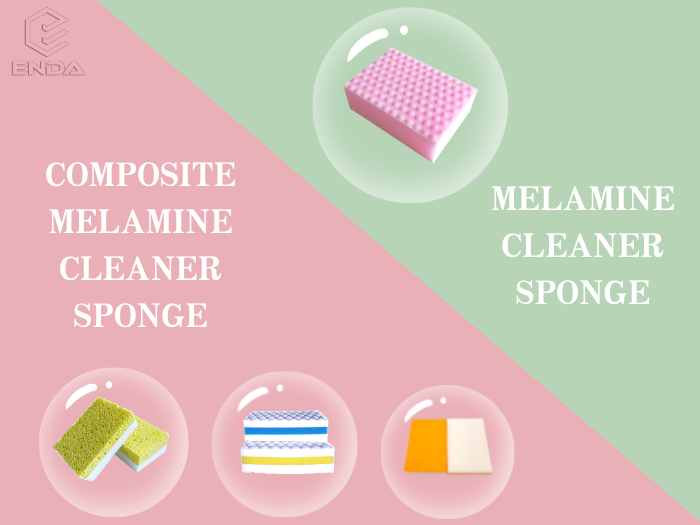 ENDA melamine cleaner sponges
The melamine cleaner sponges supplied by Enda manufacturer include ordinary density (8 kg/m³) melamine cleaner sponge, high density (12-64kg/m³) melamine cleaner sponge, composite polyurethane/ non-woven fabric/ scouring pad/ cellulose melamine cleaner sponge. And these kinds of melamine cleaner sponges can also be customized with hot selling size, color, packaging, etc.
If you buy it for your own use, Enda melamine cleaner sponge manufacturer can provide you with a low price in the market. If you plan to start a small business for selling melamine cleaner sponges, Enda can recommend the best-selling melamine cleaner sponges for you, especially, Enda can provide you in related sales experience to help you. If you are a wholesaler, Enda's 11 years of export experience will definitely give you a perfect purchasing experience. For more discount information and additional services, please leave a message or contact us online, ENDA will be enthusiastic to serve you.
X
lf you have any questions, please leave your contact information so that we can get in touch with you
(Your information is only used to communicate between us and will not reveal your privacy)
lf you have any questions, please leave your contact information so that we can get in touch with you
(Your information is only used to communicate between us and will not reveal your privacy)