Original Density Magic Eraser Sponge
Magic Eraser Sponge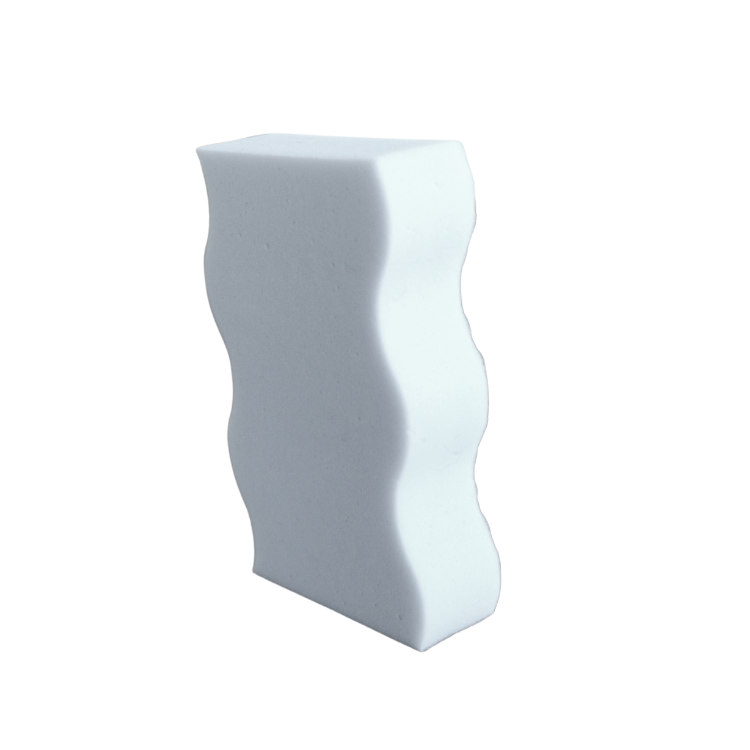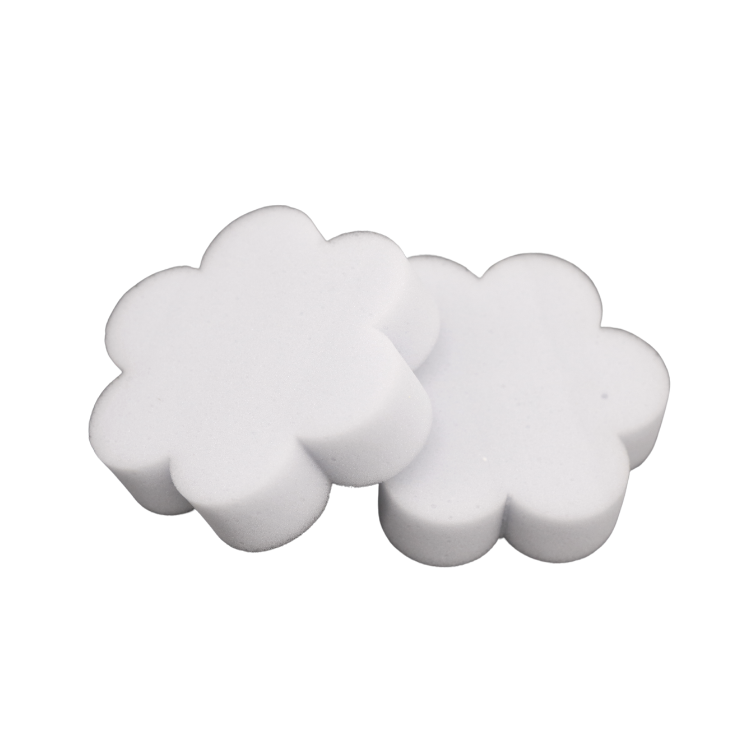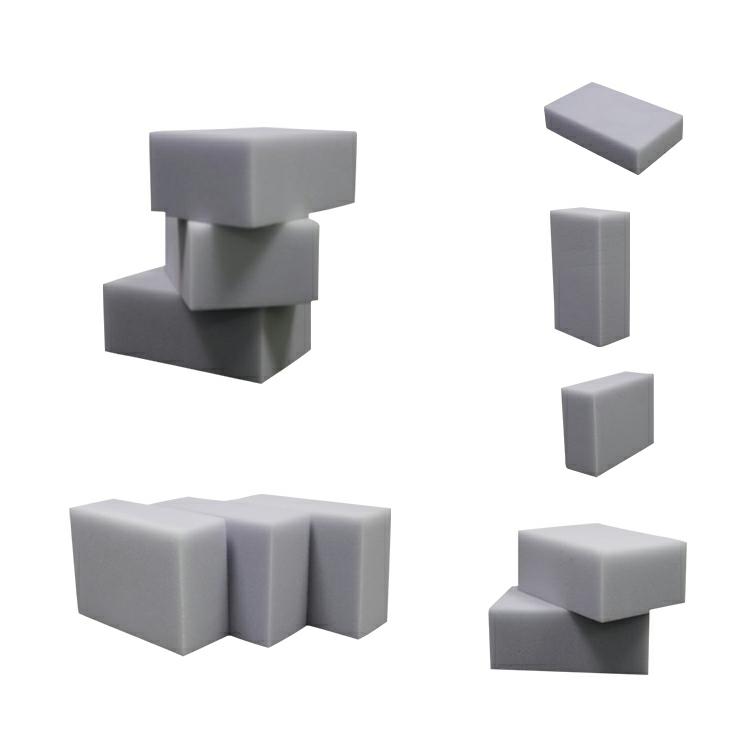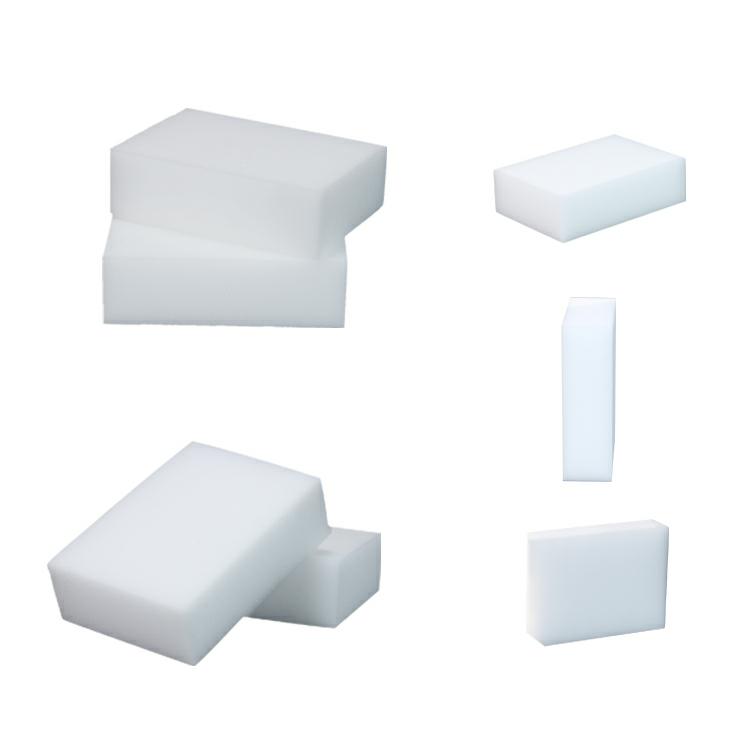 Product name: Original Density Magic Eraser Sponge

Material: Melamine Resin

Size: Customized

Shape: Retactangle, S/Wave/Flower-shaped, Hexagon, etc.

Density:8kg/m³

Color: white, gray

Certificate: MSDS, SGS, CRS,etc
The original density magic eraser sponge refers to the 8kg/m3 white or gray magic eraser sponge, which also has other names, such as melamine sponge, nano sponge. Enda original density magic eraser sponge is available in white and gray, and the shapes of sponge have rectangular, S-shaped and wave-shaped. The hot sale sizes are 10*6*2cm, 10*7*3cm, 11*7*3cm, etc. In addition, both shapes and sizes are supported customize.
Decontamination principle of original density magic eraser sponge
The inside of the white gray magic eraser sponge is a porous three-dimensional network structure, which has countless tiny nano-structurecan automatically absorb the stains. Just like countless small vacuum cleaners that generate strong adhesion and suck the dirt away from the surface of the object. This is a new way of cleaning that removes stains easily with just water and no detergent.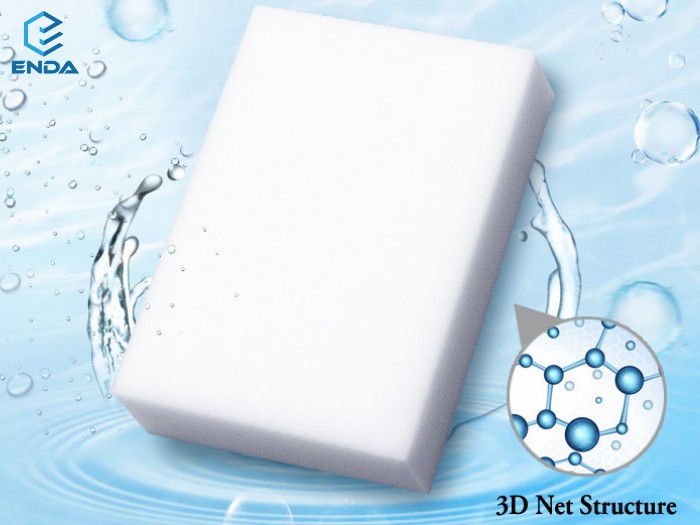 The 3D network structure in the magic eraser sponge
The advantages of original density magic eraser sponge
Innovation: Revolutionary nano technology, absorb the stains automatically.
Healthy: No detergent needed, no toxic, no harmful to skin.
Eco-friendly: It has 99.9%anti-bacterial effect.
Convenient: The shapes can be cut at will.
Economize: It is time-saving, labor-saving and water saving.
The applications of original density magic eraser sponge
The original density magic eraser sponge is suitable for cleaning goods' surfaces, especially for smooth surface with good effect.
1.Ceramic: bowels, dishes, tableware, tea set, sanitary fittings, mosaic tiles, ceramic tiles, etc.
2.Plastic: desk&chair, cups, PVC windows and doors,ash-bins, toys,etc.
3.Office equipment: computers, printers, duplicators, fax machines, etc.
4.Home appliances: TV, iceboxes, washing machines, air-conditions, micro-wave ovens, electric cookers, etc.
5.Glass: glass doors and windows, ornamental glass, vases, lamps and lanterns, etc.
6.Leather: cars and its interior trim part, leather furniture, leather bags, shoes,etc.
7.Hardware: locksets, sockets, wire, etc.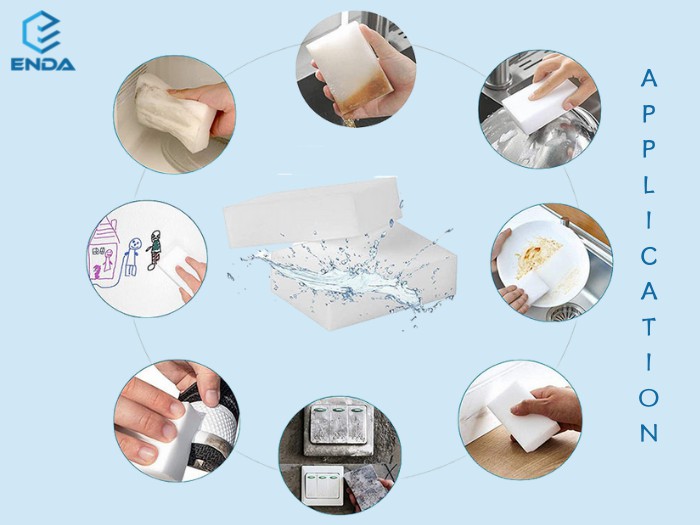 The application of magic eraser sponge
Enda strictly controls every production step from raw material selection, foaming processing,cutting into blocks, and every piece of original density magic eraser spongesold from the factory has been inspected layer by layer. We have always put quality first, which is also the reason we are able to be the partner of many wholesale magic eraser sponge customers. Choosing us you can buy high quality white gray original density magic eraser sponges at wholesale prices.
X
lf you have any questions, please leave your contact information so that we can get in touch with you
(Your information is only used to communicate between us and will not reveal your privacy)
lf you have any questions, please leave your contact information so that we can get in touch with you
(Your information is only used to communicate between us and will not reveal your privacy)