Melamine foam panels
Melamine Foam Acoustic Panel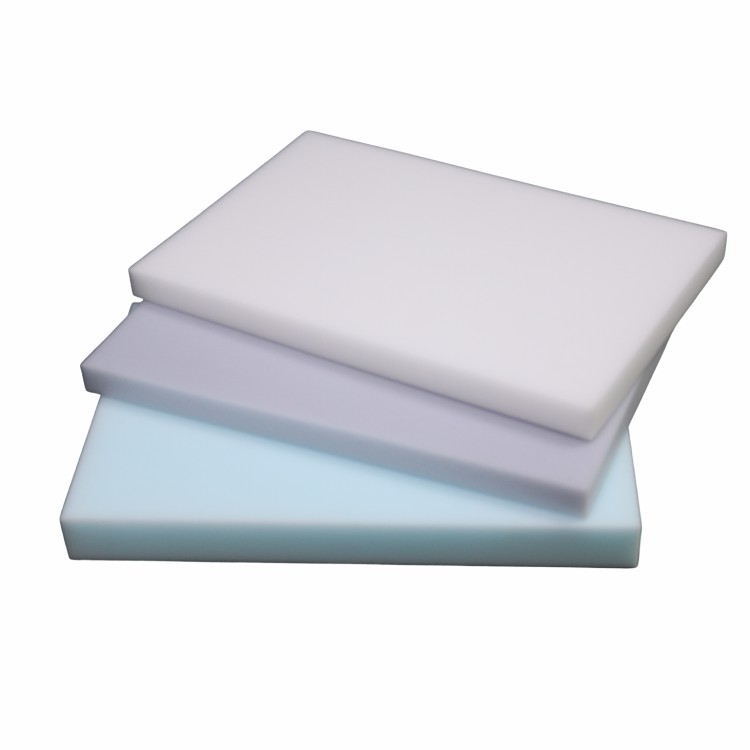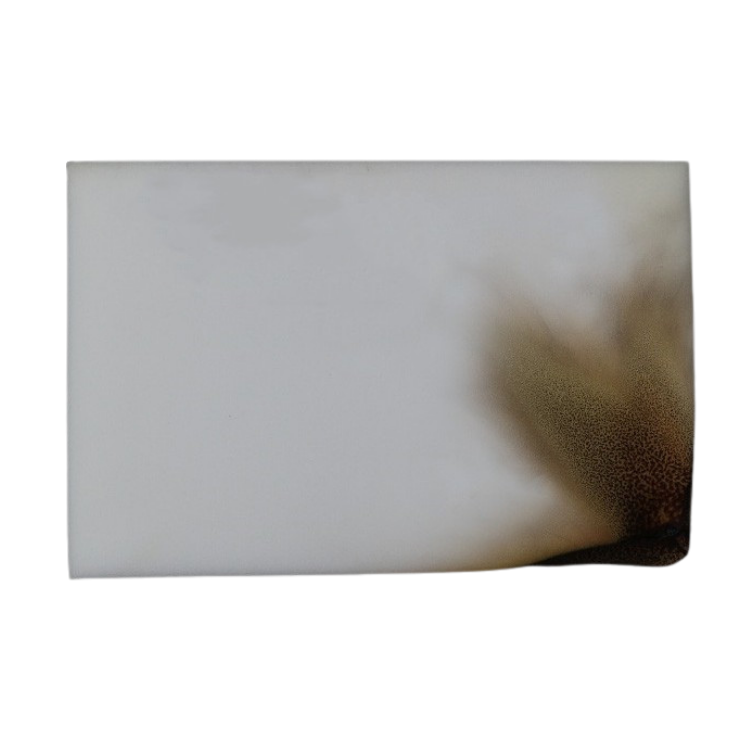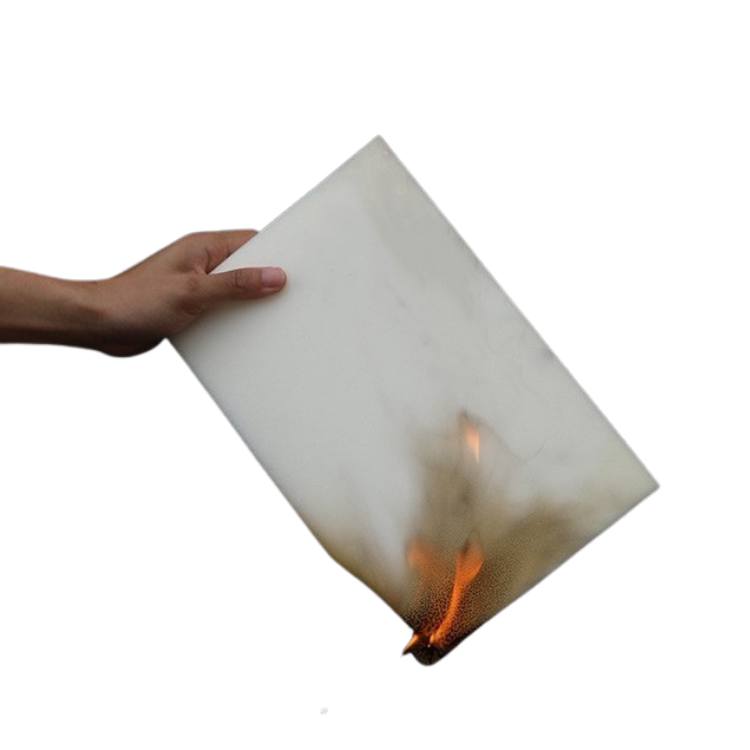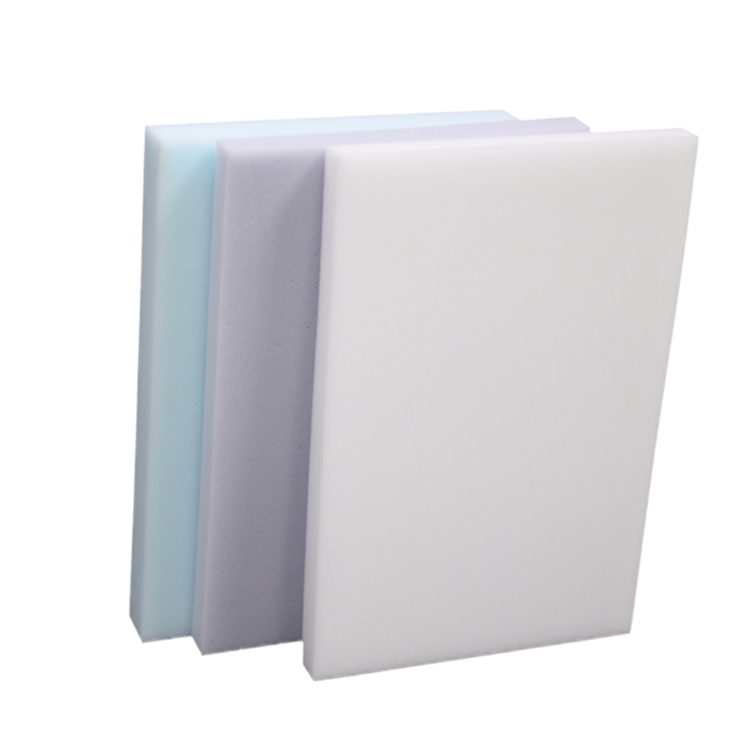 Product name: Melamine Foam Panels

Material: Melamine Resin

Size: Customized

Thermal Conductivity: 0.034 W/(m. k).

Muffling Coefficient: NRC=0.95 of ISO 354:2003.

Working Temperature -200-240℃

Flame retardant grade: DIN4102—B1, UL94-V0
ENDA melamine foam panels refer to a kind of eco-friendly acoustic fireproofing and heat thermal insulation materials. The sound absorption index of ENDA melamine foam board can reach 0.92, and its fire protection level can reach B1 without adding flame retardants. Also, ENDA melamine foam panels is resistant to high and low temperatures, and the thermal insulation effect is also first-class. Next, let's learn more about ENDA melamine foam panels.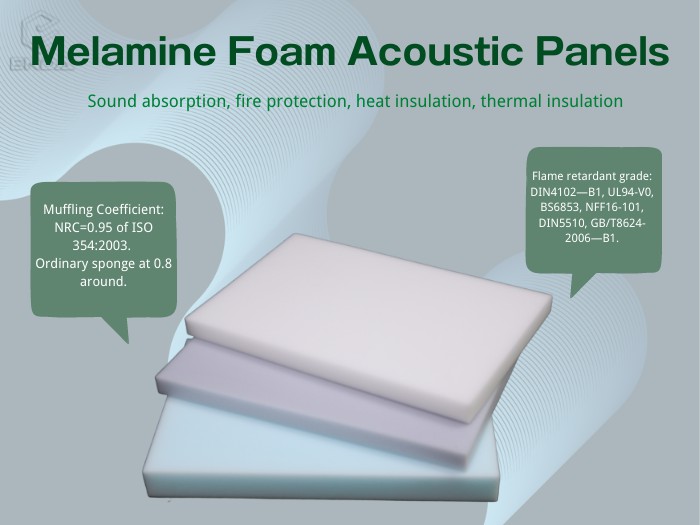 Melamine foam panels

The Size of Melamine Foam Panels
We can customize various melamine foam panels sizes for customers' concrete requirements. For example, 15mm×2440mm×1220mm melamine foam panels and 18mm×2440mm×1220mm melamine foam panel are the most hot selling size in our customers all over the world. In addition, the melamine foam panel of 50mm thickness can achieve the result of high sound absorption, fire proof and insulation. The other standard melamine foam panels thickness can be 25mm, 50mm, 100mm and 300mm. The thicker the melamine foam panels are, the better effect they will have.
The Density of Melamine Foam Panels
ENDA melamine foam panel always is the original density-8kg/m³, the original density melamine foam panels without high temperature compression, and the effect is best. For example, 8kg/m³ melamine foam panels have better performance in sound absorption, because the original density melamine foam panels have almost more than 99 percent of opening cell, and these original density melamine foam panels can absorb more sound waves than higher density melamine foam panels or other common acoustic foam panels.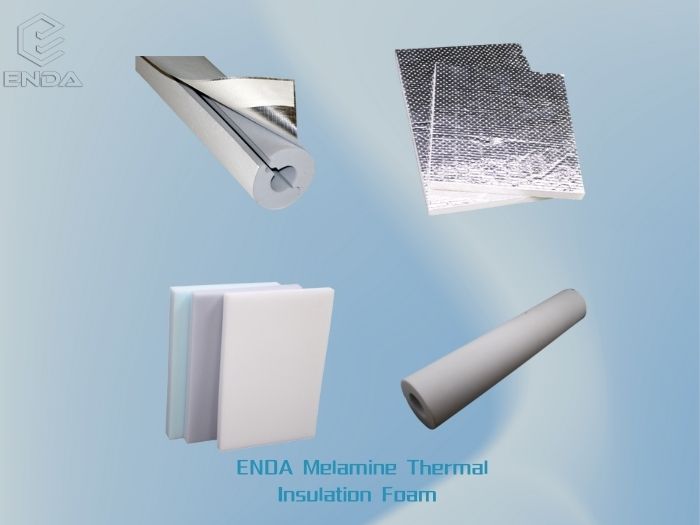 Melamine foam panels

The Color of Melamine Foam Panels
The standard colors of our products are white melamine foam panels and gray melamine foam sheets. In general, white melamine foam panels are the cheapest item because the white melamine foam panels don't need the colouring process. Although the gray melamine foam panels need to be colored, all the colorants we add are non-toxic and safe, and you can be used safely for colored melamine foam panels.
Where to Buy Melamine Foam Panels
Where to buy melamine foam panels is a question that almost every distributors want to know, and how to find an excellent melamine foam supplier is another issue that buyers and distributors also want to know. Take a few minutes to read the introduction of Henan Enda melamine foam panels manufacturer below, I believe you will get the answer.
ENDA is the best place where to buy melamine foam panels in China. ENDA manufacturer offers you the best quality melamine foam panels with low price.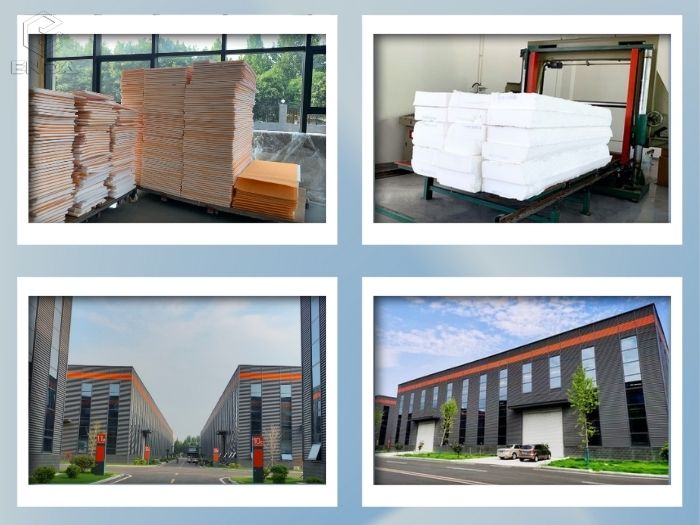 ENDA factory

Henan ENDA New Material Co., Ltd is one of the best melamine foam panels manufacturers in China. Firstly, ENDA melamine foam panels manufacturer is located in Henan Province. There is convenient transportation, which is helpful to the business trade and fast delivery. Besides, as a famous melamine foam panels manufacturer, ENDA perseveres in producing premium melamine foam panels. In addition, the price of ENDA melamine foam panel is very reasonable, regardless of new or old customers, Enda will give some discounts.
ENDA manufacturer is famous for producing high-quality melamine foam and considerate service. As leading melamine foam panels suppliers, ENDA believes only when we run our melamine foam business step by step, our foam business can be larger and larger. Over the past 13 years, Enda has been paying attention to the ingredients of raw materials and insisting on producing high-quality products.
In addition to depending on the location of the melamine foam panels manufacturer, production strength, quality and price, it is recommended that the majority of buyers can go to the melamine foam panels factory for field visits or ask for the samples of the melamine foam panels before wholesaling. Here I also want to say ENDA melamine foam panels are worth your buying, buy melamine foam panels, please contact us.
X
lf you have any questions, please leave your contact information so that we can get in touch with you
(Your information is only used to communicate between us and will not reveal your privacy)
lf you have any questions, please leave your contact information so that we can get in touch with you
(Your information is only used to communicate between us and will not reveal your privacy)