Melamine Foam Sponge
Magic Eraser Sponge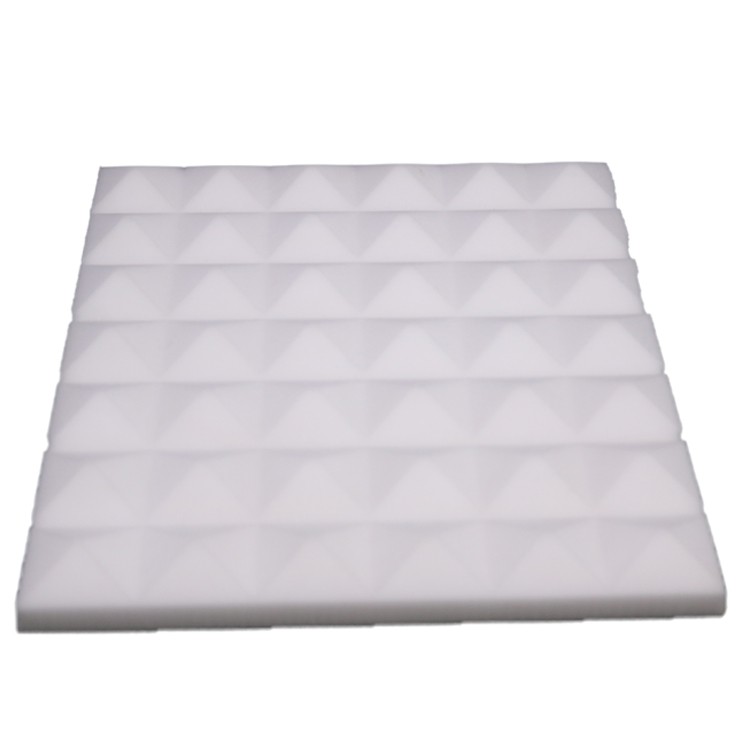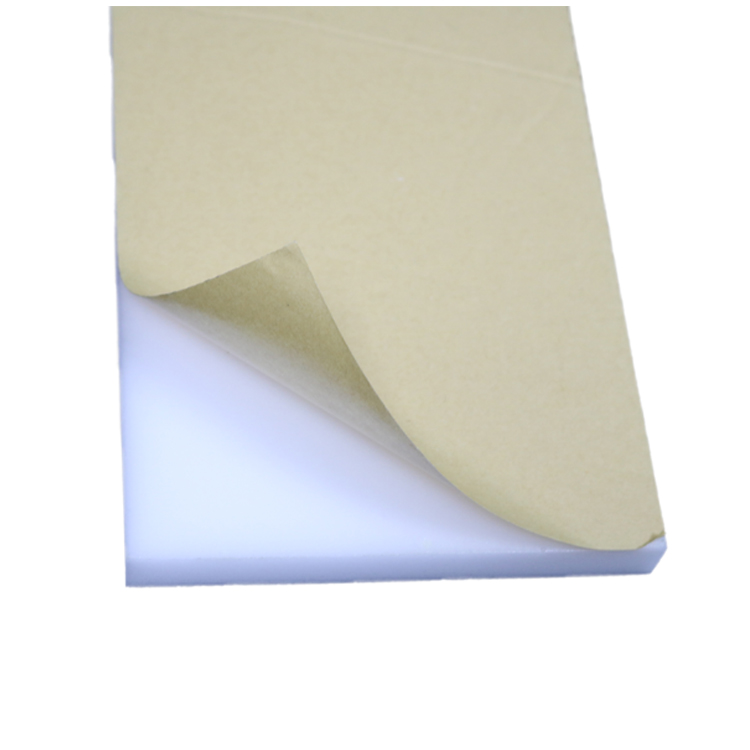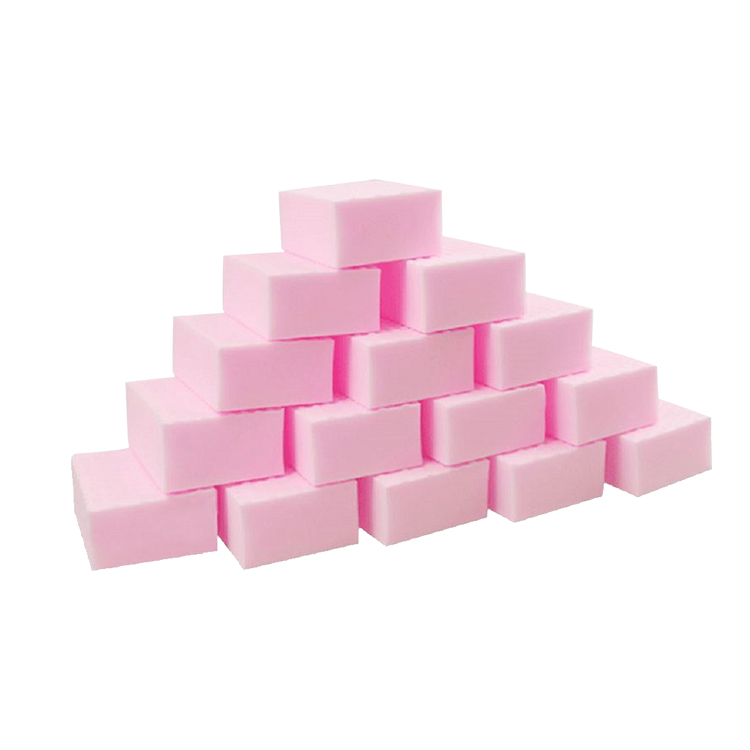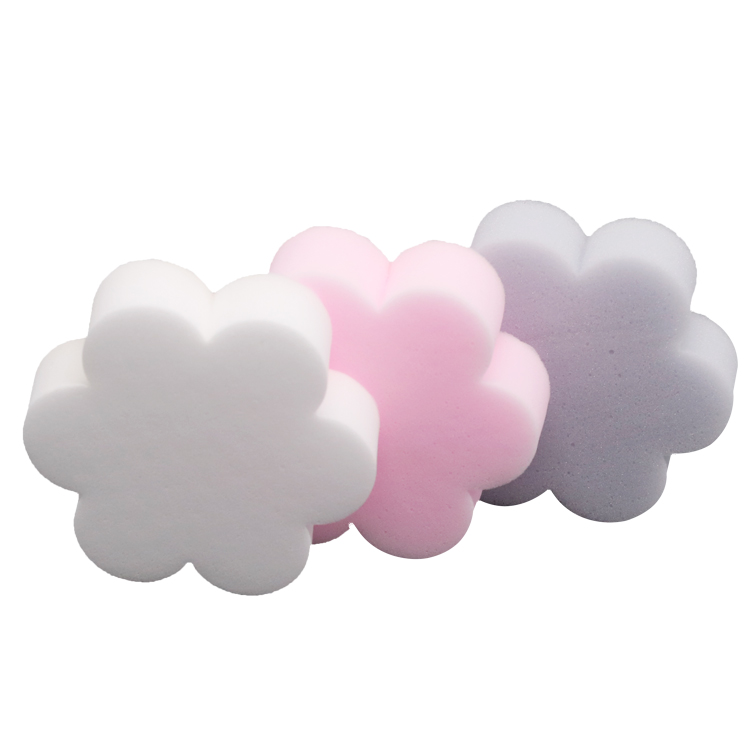 Product name: Melamine Foam Sponge

Material: Melamine Resin

Size: Customized

Shape: Customized

Muffling Coefficient: NRC=0.95 of ISO 354:2003.

Certificate: MSDS, SGS, CRS,etc

Flame retardant grade: DIN4102—B1, UL94-V0
Over time, the use of melamine foam sponge has been gradually expanded, and more and more people know and gradually start to use melamine foam sponge. The light weight and flame resistance of melamine foam sponge make it the best choice for many applications, from cleaning areas to sound insulation of houses. No matter what your needs are, Enda can provide you with the best melamine foam sponge solution.
Melamine foam sponge is foamed from melamine resin. In the field of cleaning, melamine foam sponge is usually called magic eraser or magic sponge, which can easily remove stains by rubbing itself without detergent. In the industrial field, melamine foam sponge is often called melamine insulation foam, which is used to block sound, fire or air.
Cleaning Melamine Foam Sponge
Using the melamine foam sponge to clean kitchen stovetops, utensils, cabinets without additional cleaners. This cleaning method is safe and environmentally friendly, and it can also protect the surface of the item from being damaged by chemical detergents. So, why is the melamine foam sponge so easy to remove stains? The following will introduce you in detail.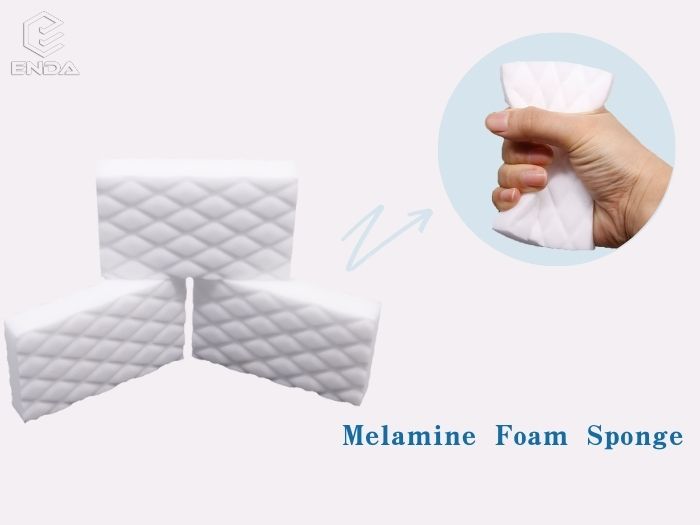 Cleaning melamine foam sponge
The melamine foam cleaning sponge is slightly abrasive, so it's so effective at removing stains. As the melamine resin cures into foam, its internal micro-structure changes into hard, which produces a similar effect to fine sandpaper. Just wipe gently with a melamine foam sponge, and the stains on the surface of the object can be easily wiped off.
Industrial Melamine Foam Sponge
Melamine foam sponge is one of the most cost-effective products in foam. Using melamine foam sponge as insulating foam not only has better sound absorption effect, but also can be fire-resistant and thermal heat insulation. So why does melamine foam sponge have so many advantages at the same time?
Due to its special 3D mesh structure, the melamine foam sponge can absorb and reflect sound waves, thereby achieving the effect of sound absorption.

The 99.9% opening rate of melamine foam sponge can effectively block the air flow, so as to achieve the effect of heat preservation and heat insulation.

Due to the melamine resin contains nitrogen, therefore, the melamine foam sponge is highly flame retardant, and it has natural flame retardant properties without adding any ingredients.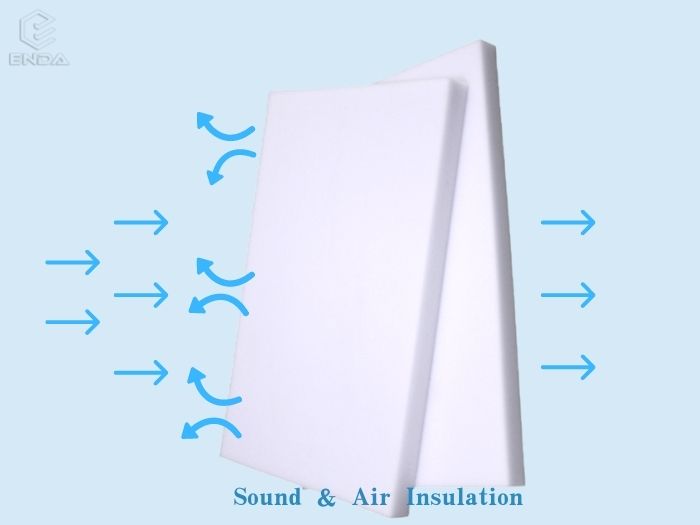 Industrial melamine foam sponge
Application of Melamine Foam Sponge
Cleaning Supply- Melamine foam sponge as cleaning sponge for home, car, officecleaning.
Sound-absorbing Material- Melamine foam sponge as acoustic foam for cinemas, recording studios, KTV, bars, theaters, etc.
Vehicle Built-in Material- Melamine foam sponge is used as a shock-absorbing and fire-resistant material to fill seats and body panels of cars, trains, and airplanes.
Thermal Insulation Material - Melamine foam sponge as a insulation material in factory machines, hot water tanks, etc.
What we provide?
Enda is an expert in the manufacture of melamine foam sponges, which has many years of experience in the processing technology of melamine foam sponges. Enda has customized melamine foam sponges of different types, sizes, densities and shapes for customers in more than 90 countries around the world.
The raw materials of melamine foam sponges are all selected from the highest quality materials, foamed by our own manufacturer, and composite materials or cut into special shapes according to customers' needs.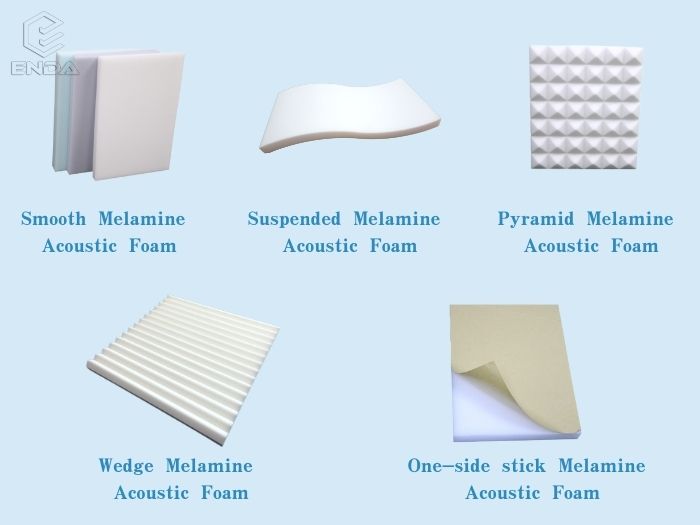 ENDA Industrial Melamine Foam Sponge

For example, in terms of cleaning, we can provide customized composite melamine foam sponge with non-woven fabrics, scouring pads, wood pulp sponge and PU sponge to meet different cleaning needs. In terms of industry, we can provide melamine foam sponge panels that integrate sound absorption, fire prevention and heat preservation, the hot selling shapes are pyramid and wedge melamine foam spongepanels.
Enda factory has an independent production line and huge inventory of melamine foam sponge, so that products can be converted from raw materials at any time, and our shipment speed is also very fast. The time from placing an order to receiving the goods will also be greatly shortened.If you're interested in our melamine foam sponges, please contact us online.
X
lf you have any questions, please leave your contact information so that we can get in touch with you
(Your information is only used to communicate between us and will not reveal your privacy)
lf you have any questions, please leave your contact information so that we can get in touch with you
(Your information is only used to communicate between us and will not reveal your privacy)