ITEM DETAILS
Introduction to the product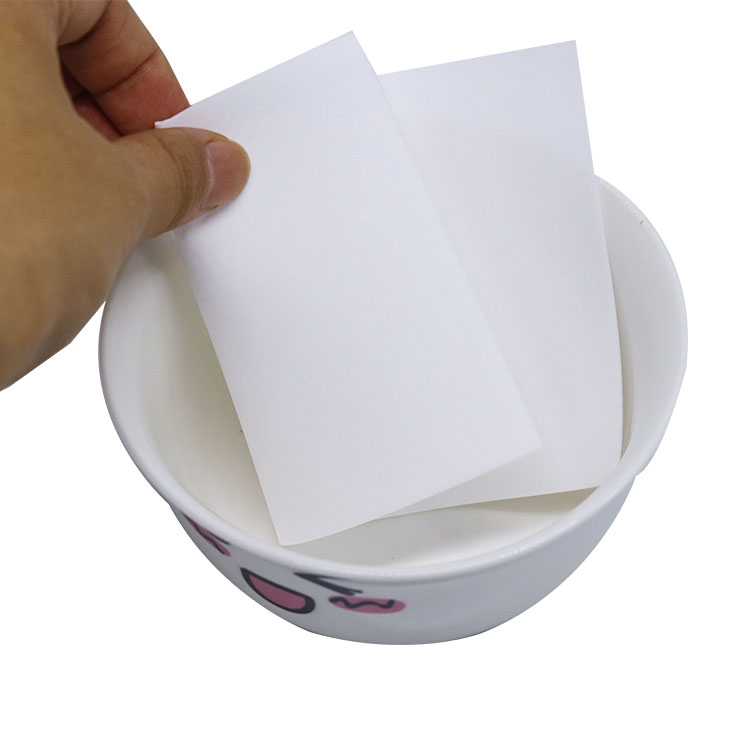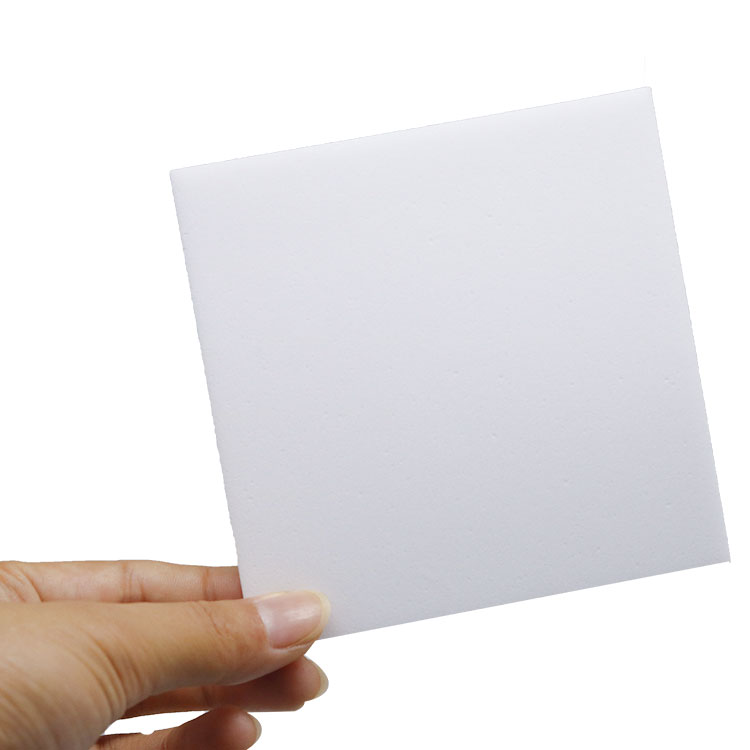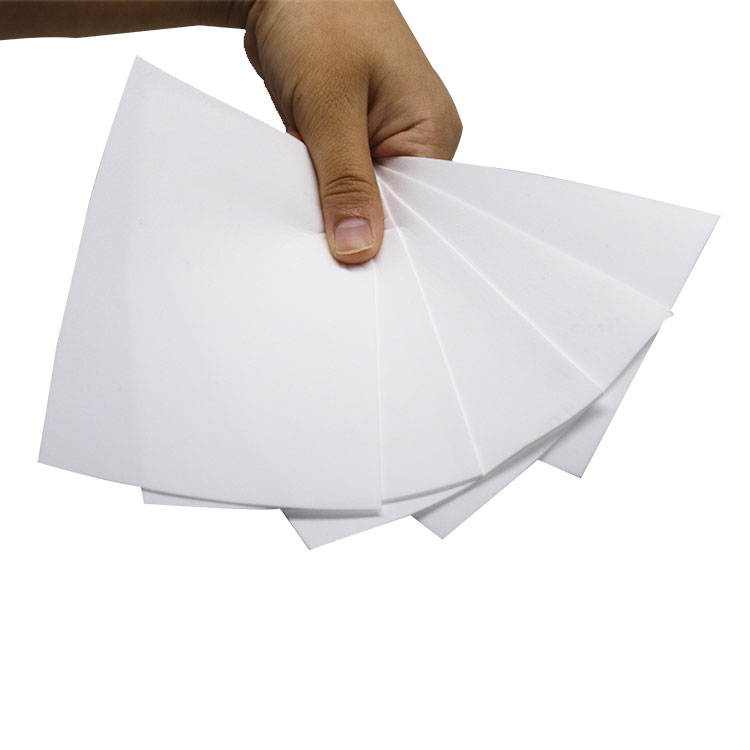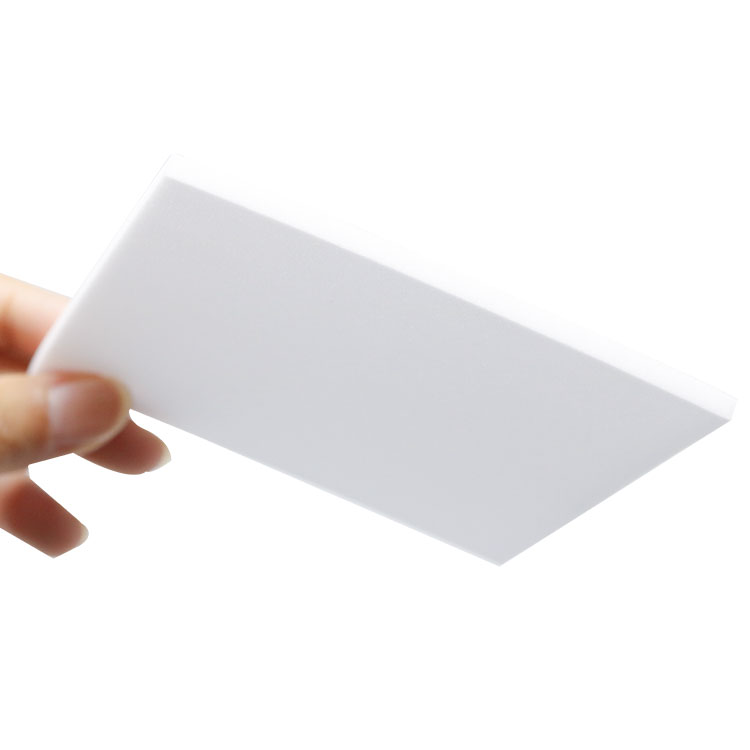 Product name: Magic Eraser Sheets

Material: Melamine Resin

Size: 13*14*0.1cm or customized

Shape: Retactangle

Density:32-64kg/m³

Certificate: MSDS, SGS, CRS,etc

Sample: Free, shipping freight by buyer
Magic eraser sheets are actually a kind of magic eraser sponge, which are compressed of the original density magic eraser sponge by 4-8 times. The magic eraser sheets made by Henan Enda manufacturer are all high density (32-64kg/m3) and high quality, and these are also one of the best-selling cleaning products.
Magic eraser sheets are as thin as paper, and we provide customers with 1-5mm thickness, among which 1mm magic eraser sheets are the most popular thickness. Even if it is only 1 mm thickness, but it's very wear-resisting durable, and resistant to tearing.
Many vendors claim to their magic eraser sheets as one-off, but ENDA magic eraser sheets are reusable, and will always hold their shape no matter how much you rub them. Henan Enda New Material Co., Ltd. has been specializing in the production of magic eraser cleaning sheets for 11 years, and the advantages of advanced production equipment and professional production technology make Enda manufacturer famous at home and abroad.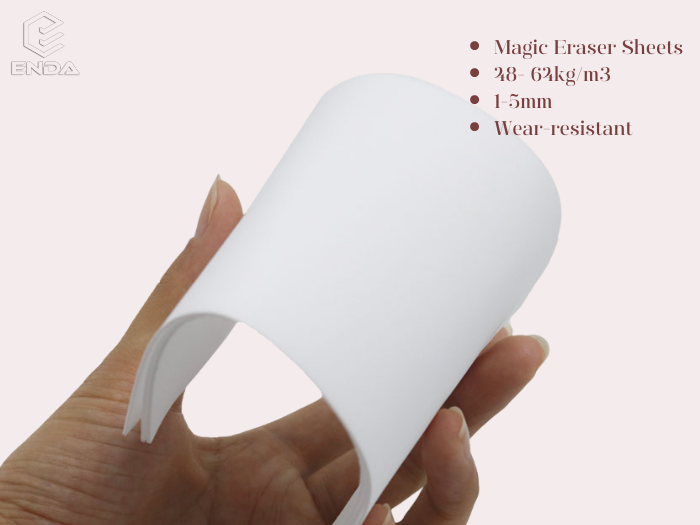 Magic eraser sheet

Magic eraser sheets are used in the same way as the magic eraser sponges in method, but they are thinner, more convenient to carry and use.
For heavy cleaning in hard-to-reach places, there are nothing like magic eraser sheets. There's more dirt hiding in any dirty nooks and crannies that can be hard to scrub off, like the corners of keyboard, stains from the corners of walls, purses and sofas.Magic eraser sponges can be teared into small strips to remove dust, which will make cleaning job very easy.

For heavy cleaning in kitchen or bathroom, the magic eraser sheets are perfect for scrubbing greasy countertop, stubborn stains in the microwave, dirty refrigerator handles, hard water stains and stains on the sink and faucet, yellow water stains in the bathroom, and more!

In addition, magic eraser sheets can be used to wipe the interior and mirrors of cars.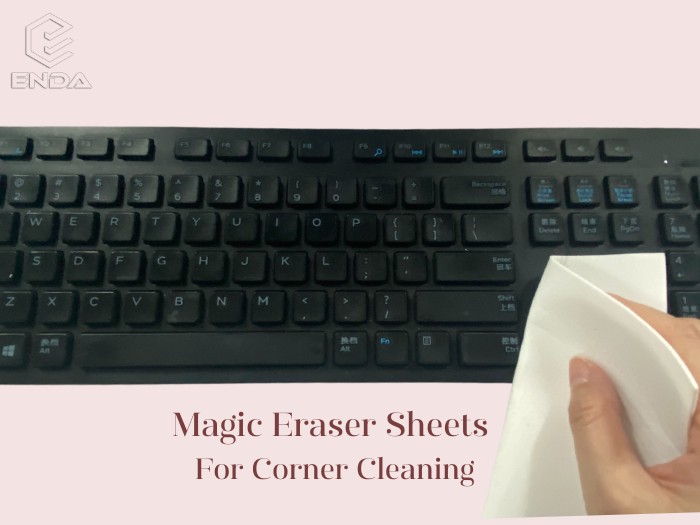 The uses of magic eraser sheets

Tips:

Please test lightly in a small area before use;

Surfaces in direct contact with food need to be rinsed;

Do not use with chlorine bleach or other household cleaners.
Avoid accidents:

Do not apply to skin or other parts of the body;

Use on skin may cause chafing; Keep out of reach of children and pets to avoid accidental ingestion.
If you are interested in these magic eraser sheets, please contact us, we can supply the cheapest wholesale price for you.
lf you have any questions, please leave your contact information so that we can get in touch with you
(Your information is only used to communicate between us and will not reveal your privacy)