Melamine Foam in Bulk
Magic Eraser Sponge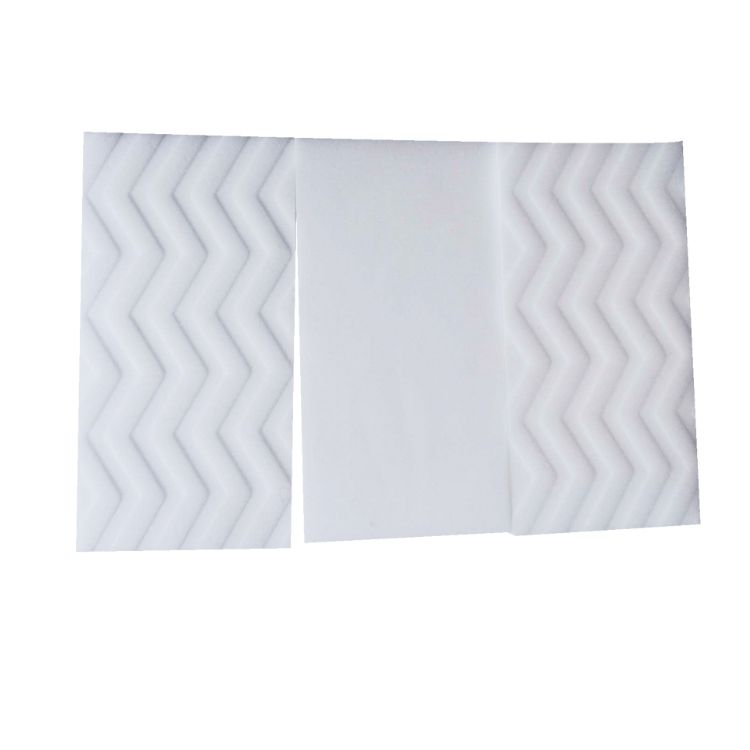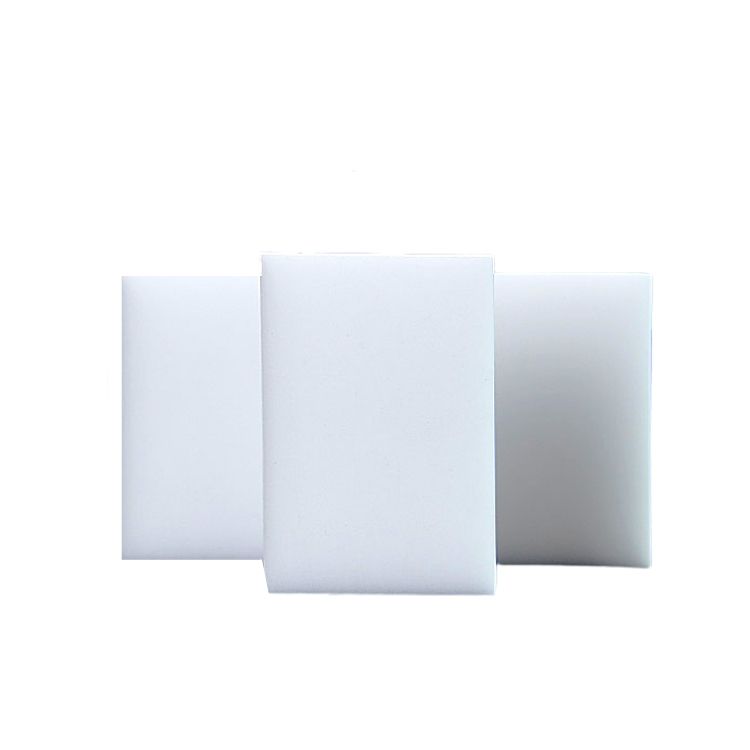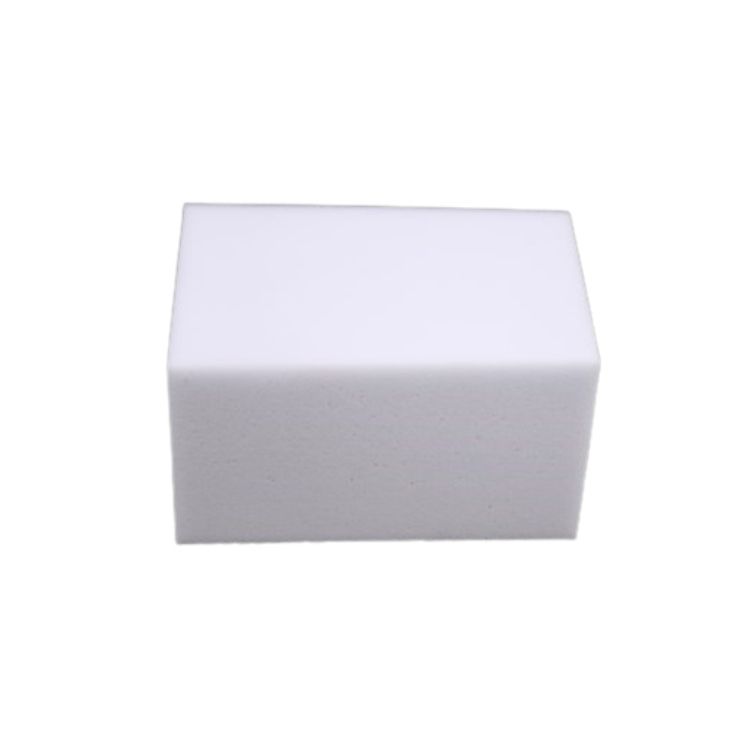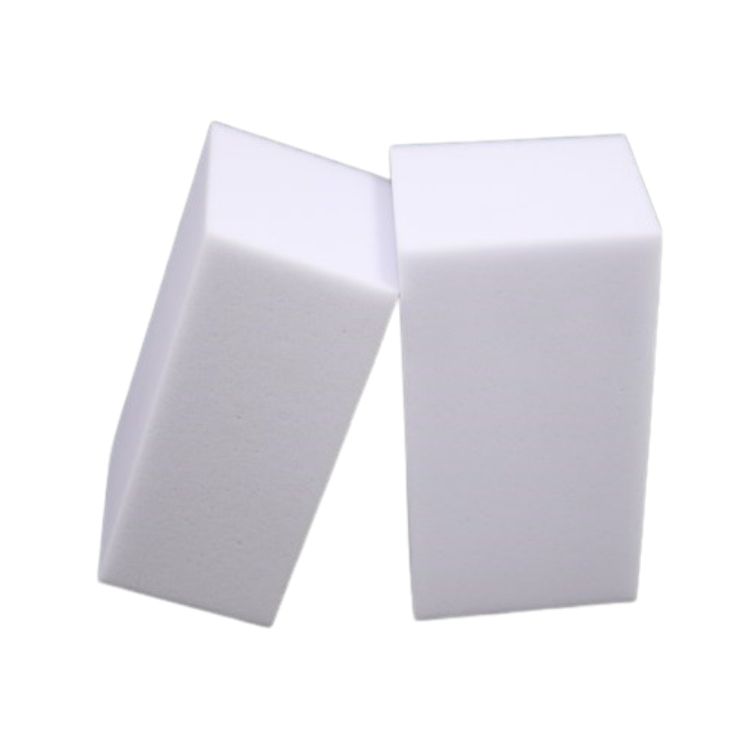 Product name: Melamine Foam in Bulk

Material: Melamine Resin

Size: Customized

Shape: Customized

Color: White, pink, gray

Density:8-24kg/m³

Sample: Free, shipping freight by buyer
ENDA bulk melamine sponge is actually a certain number of magic sponges that are individually packaged, such as a pack of 3 pieces melamine foam in bulk, a pack of 5 pieces, a pack of 10 pieces, a pack of 30 pieces, and so on. Of course, ENDA can pack melamine foam according to customer requirements, which is convenient for customers to use or sell in bulk.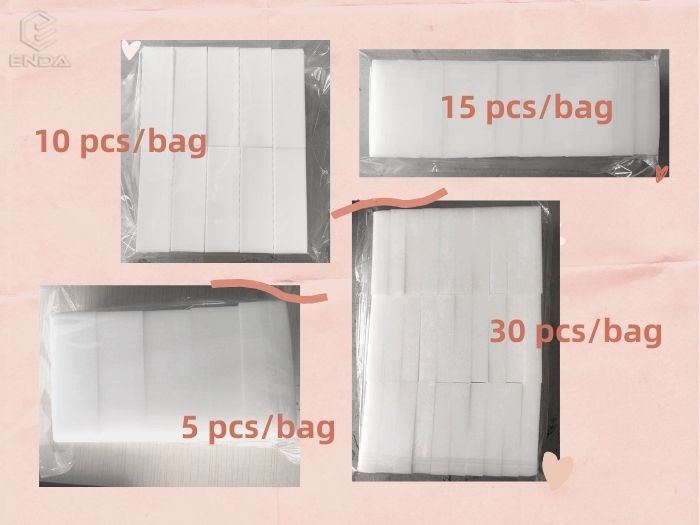 Differeent pieces ENDA melamine foam in bulk

A number of melamine foam bulks (9*4*2 cm/6*6*2 cm)sell in the market are very small and friable, in view of better cleaning experience, ENDA releases a bulk melamine foam(11*7*3 cm) that is thicker and larger than regular melamine foam. And this melamine foam in bulk has advantages of thickness and length.
The Advantages of Larger Melamine Foam in Bulk
Due to the considerable thickness, our melamine foam in bulk is not easy to fall off and crack. Moreover, this kind of larger bulk melamine foam makes cleaning easier, because the larger bulk melamine sponges covers larger area, which can help clean quickly and efficiently.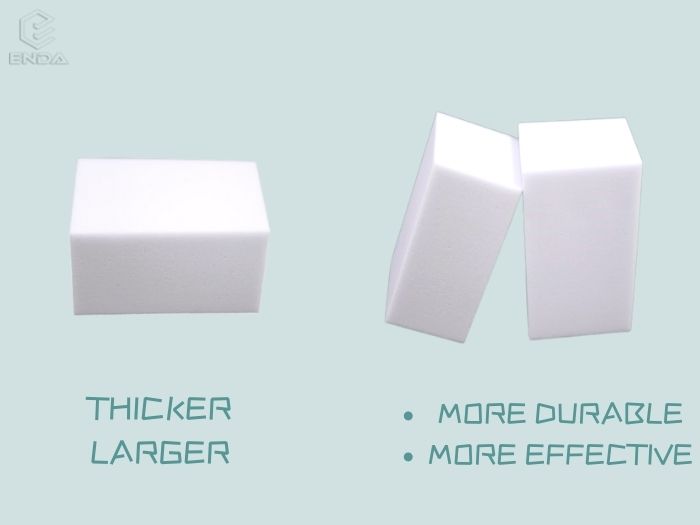 Larger melamine foam

What's more, ENDA melamine foam bulk has superior ductility, great ductility making the bulk melamine sponge can be cut into different sizes to meet different cleaning requirements. For example, when you clean the small gaps on the floor, you can cut a part of melamine foam. In this way, you can make full use of the whole melamine foam bulk and save your money. There is also feedback from our wholesaler partners is that this bulk larger melamine sponge sells well, because of its high use value, many customers are willing to repurchase it many times.
Melamine Foam Bulk For Cleaning
Melamine foam is multi-purpose. The melamine foam bulk for cleaning is the main purpose in our daily life. The majority of our customers use our melamine foam bulk for cleaning.
ENDA bulk melamine foam will be the most useful scrubbers in daily cleaning, for example, children always make the wall or table in chaos and disorder painting, bulk melamine foam can clean the doodles like crayon and marker easily, a block of ENDA melamine foam bulk is enough to erase all of these paintings. Or when the floor and furniture are full of dusty and scratches, ENDA melamine foam bulk can erase dirt and scuff mark. Besides, our melamine foam bulk can be used to clean rooms, bathroom, desks, toys, shoes, office items or cars, etc.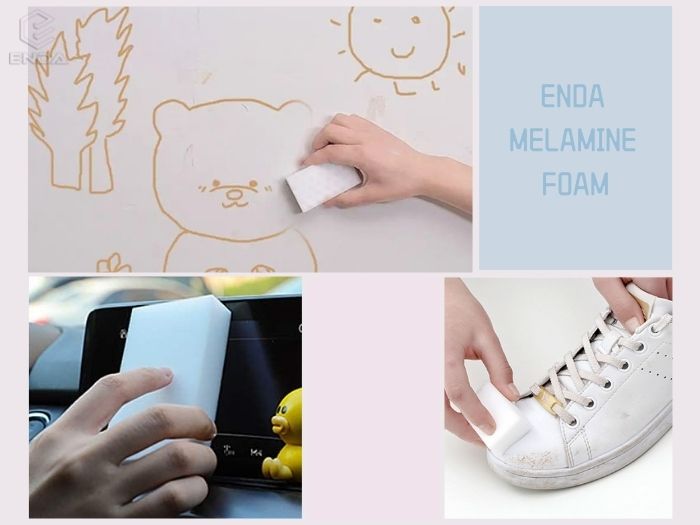 Melamine foam for cleaning

Using bulk melamine foam tips:
You just need three steps to start your cleaning travel. First, get your melamine foam wet. Second, squeeze out the extra water. Third, to start wiping. No endless rubbing and scraping of stubborn dirt and no smelly odour and toxic liquid detergent, just use water, the bulk melamine foam can take away various dirty and stain.
ENDA Melamine Foam in Bulk for Sale
ENDA is the famous melamine foam manufacturer in China. Because ENDA specialize in melamine foam for 11 years, and we have the advanced product line and our annual output of melamine foam reaches 10000 m3. ENDA melamine foam is devoted to spread the best useful cleaning products - melamine foam all over the world.
At present, our bulk melamine foam sell best in Tmall and are famous in many countries such as America, the UK, France, Spanish, Japan, Australia, Mexico, Brazil, Russia, etc. When customers buy our melamine foam in bulk, we will repack and protect the bulk melamine sponge in cartons to avoid breakage during shipping. In addition, our melamine foam bulk is high-quality, nontoxic and environmentally friendly. More important thing is that our melamine sponges in bulk are cheap enough, it is very cost-effective to buy a small amount for your own use, wholesalers and retailers can make high profits by selling Enda bulk melamine foam.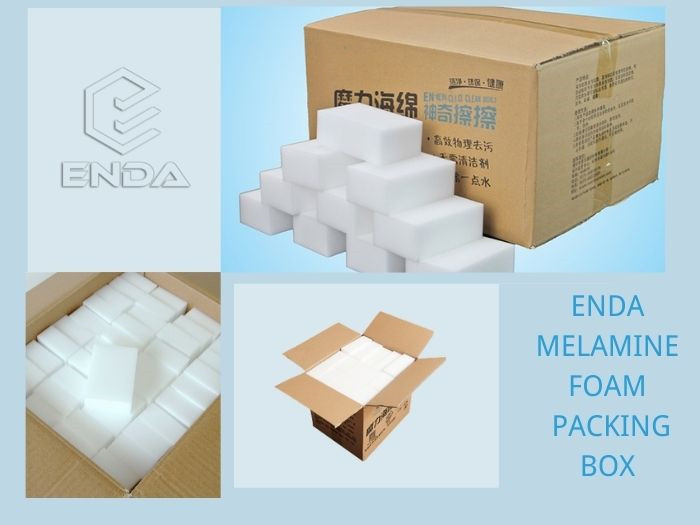 ENDA melamine foam outer package box

We offer high quality and best price bulk melamine foam for you and Enda welcome any long-term partnership around the world. Any question, please send us email or leave us a message, we are looking forward to firm and longer agent cooperation.
X
lf you have any questions, please leave your contact information so that we can get in touch with you
(Your information is only used to communicate between us and will not reveal your privacy)
lf you have any questions, please leave your contact information so that we can get in touch with you
(Your information is only used to communicate between us and will not reveal your privacy)