Cellulose Sponge Scourer
Cellulose Sponge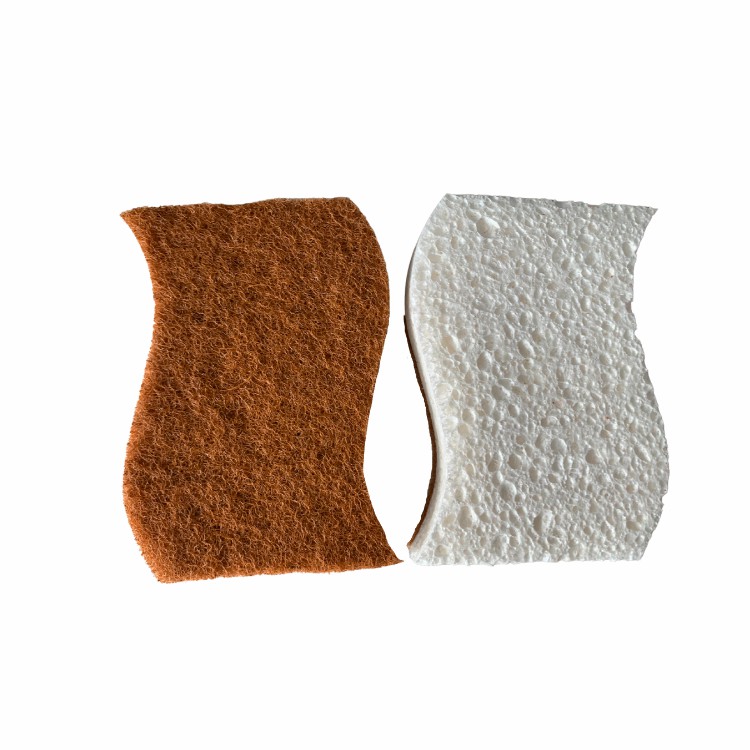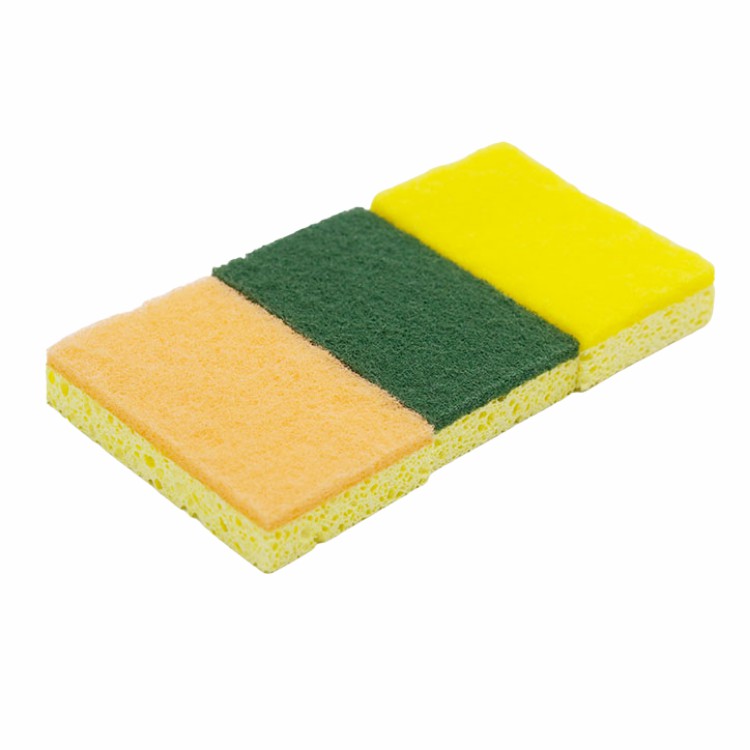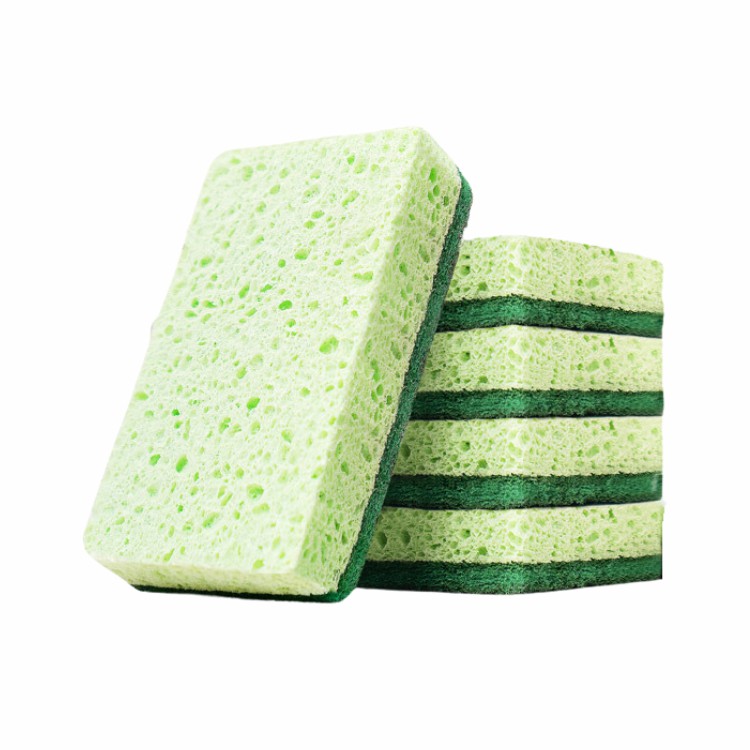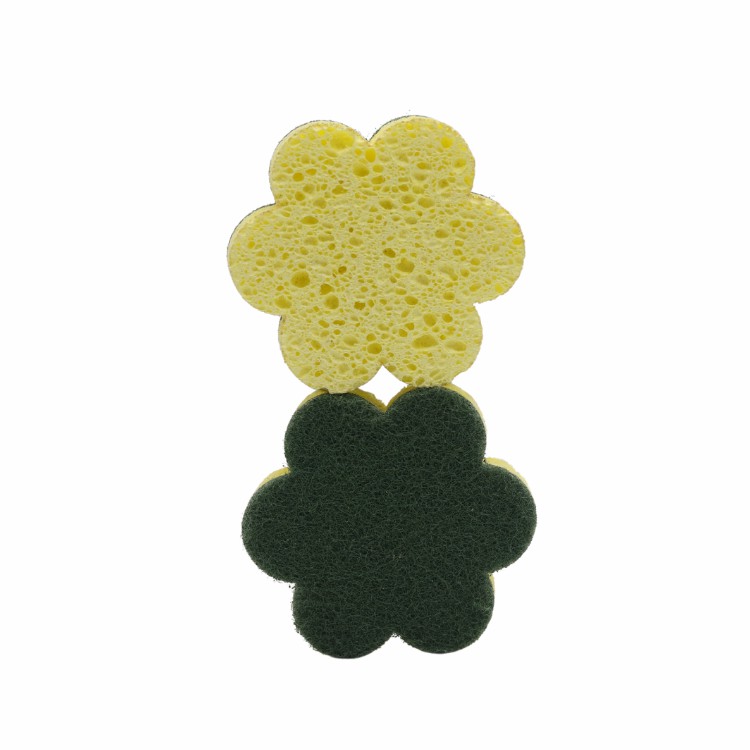 Product name: Cellulose Sponge Scourer

Material: wood pulp cellulose

Size & Shape: rectangle(11*7*2 cm ), wave-shaped(11*7*2 cm), flower-shaped(8*8*2/3 cm)

Color: pink, green, blue, white, etc.

MOQ: 1000 pcs

Sample: Free,shipping freight by buyer

Packing: customized Packing
The cellulose sponge scourer of our ENDA company is available in different colors, sizes and packaging, and we have a professional quality inspection department to strictly control the quality of the cellulose sponge scourer.
The Description of Cellulose Sponge Scourer
One side of the cellulose sponge scourer is 100% Biodegradable cellulose sponge, and the other side is scouring pad, which is made from 100% recycled nylon fiber. The cellulose sponge scourer is bonded by natural eco-friendly gum, which is firm and does not easy degumming.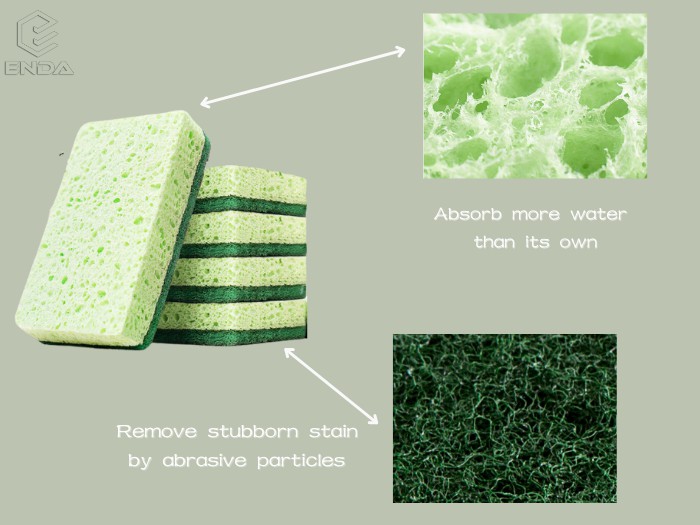 Cellulose sponge scourer
The Features of Cellulose Sponge Scourer
Efficient- The oil stains are naturally separated from cellulose sponge when it meets water, which is quick and easy to clean.
Super absorbent- Cellulose sponge is highly absorbent and hardens after drying, making it difficult to breed bacteria.
Durable- Nylon fiber scouring pad is high temperature resistant and wear-resistant.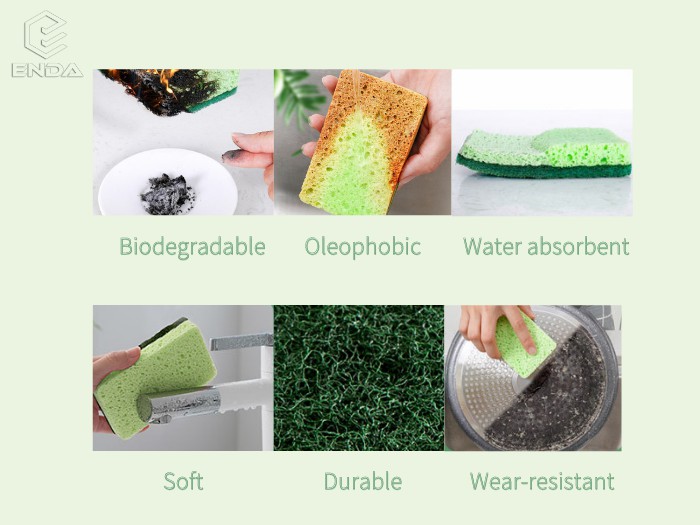 ENDA cellulose sponge scourer
The Uses of Cellulose Sponge Scourer
This cleaning product is a versatile sponge scourer. In addition to cleaning mild oil stains on dishes and bowls, cellulose sponge scourer can also remove oxidation stains on stainless steel kitchen utensils, gas stoves, and stubborn stains on barbecue utensils.
Usage Guidelines:
1. Always rinse thoroughly before and after each uses.
2. Test on an inconspicuous area of the surface before first use.
3. Do not use on non-stick pans or delicate surfaces.
4. If the cellulose sponge scourer has dried out then just wet it to make it flexible again.
5. There may be small coagulum in the sponge part. Because it is a cellulose material of the plant, there is no problem in hygiene.
6. Machine washable up to 40°C.
X
lf you have any questions, please leave your contact information so that we can get in touch with you
(Your information is only used to communicate between us and will not reveal your privacy)
lf you have any questions, please leave your contact information so that we can get in touch with you
(Your information is only used to communicate between us and will not reveal your privacy)