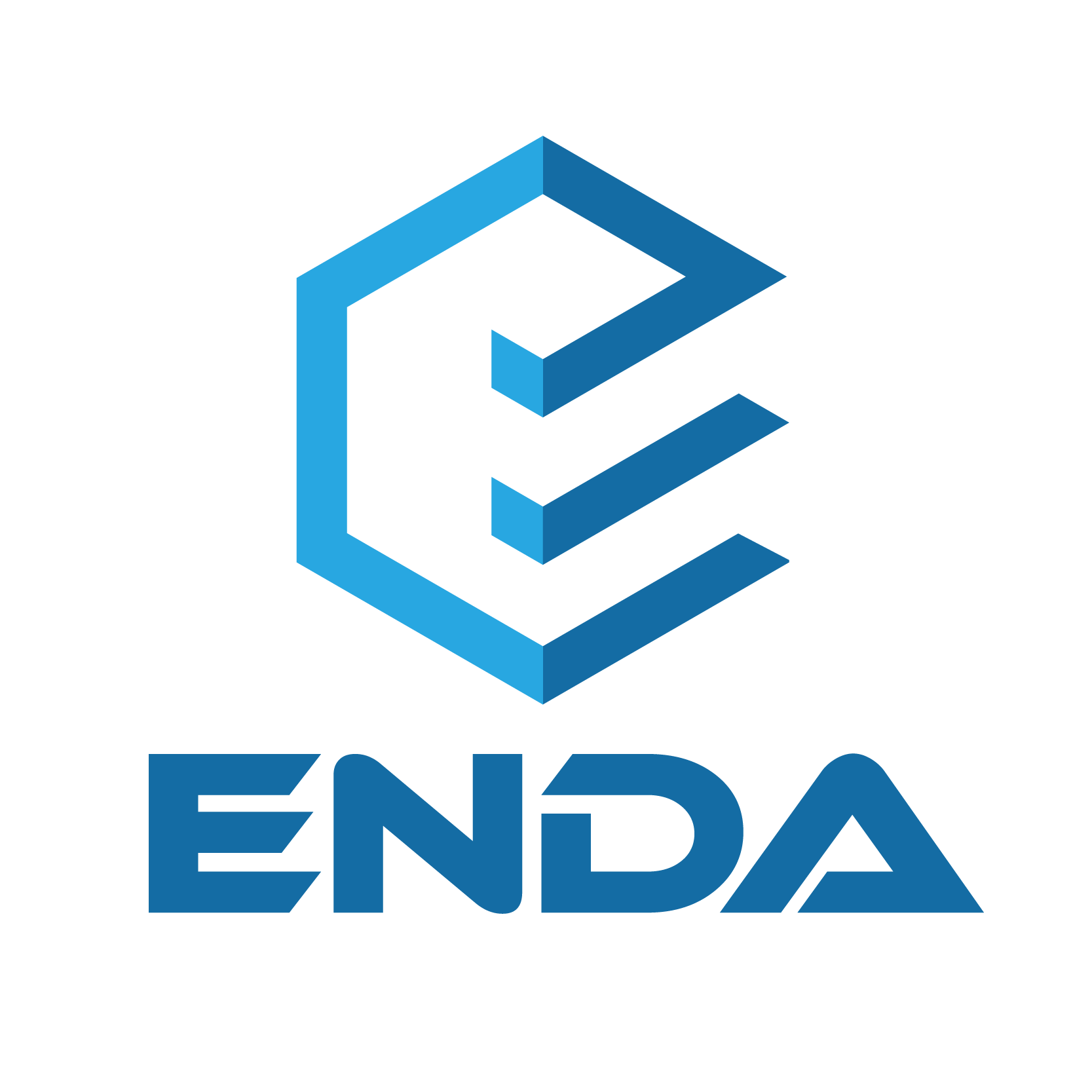 What is in the Nano Magic Sponge?
Date: 2023-05-20
If you want to know what is in the nano magic sponge, you'd better first understand what is nano magic sponge made of. Some people might think there is some cleaning chemicals added to it inevitable so that has strong cleaning power. This statement is obviously incorrect because when you use it, you will find that there is no dish soap bubble. Nano magic sponge is made of melamine-formaldehyde condensate, an effective abrasive cleaner discovered in the early 21st century.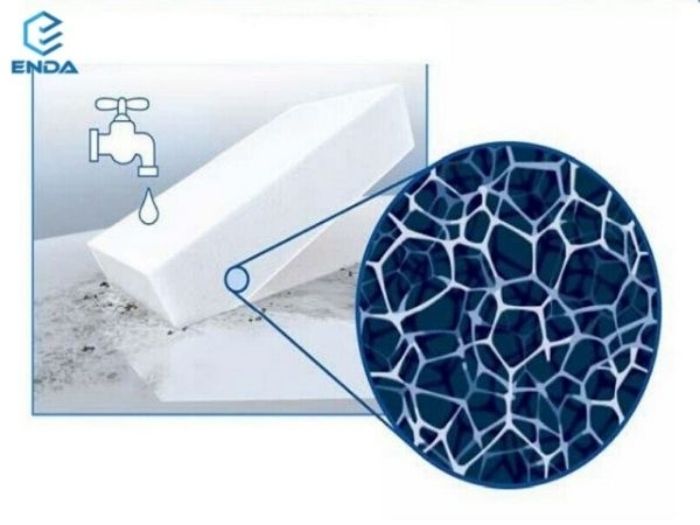 3D porous grid structure of nano magic sponge
The melamine-formaldehyde condensate is a thermosetting resin that is formed by the reaction of melamine and formaldehyde, which is composed of a uniform 3D porous grid structure, and each small particle size all is nanometer. In other words, the interior of the nano magic sponge is full of nano-scale pores. When nano magic sponge is wet, water activates the nano magic sponge, and nano magic sponge can absorb almost any stains on the surface of objects using capillary phenomenon.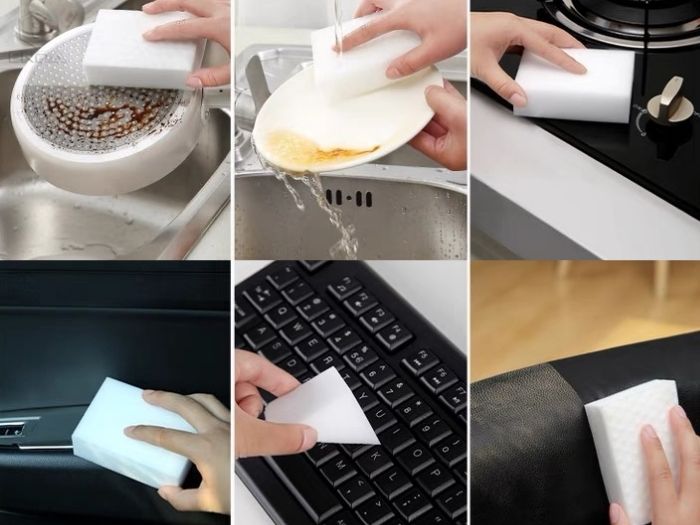 Multipurpose of nano magic sponge
Nano magic sponge is the best choice for household cleaning, it can clean everything in the kitchen. In aaddition, nano magic sponge dries quickly after using because of nano magic sponge porous structure, so there is no need to worry about nano magic sponge breeding bacteria due to soaking. Our customers from North American, European and Southeast Asian feedback that Enda nano magic sponge sales are particularly high in their local area.
Nano magic sponge is soft and light owing to its numerous open cell, and it's the most lightest plastic in the world. Therefore, the nano magic weighs almost nothing in the hand and saves effort when cleaning. Besides, the shipping cost of the nano magic sponge is also the lowest among many cleaning products.
Enda is an innovative cleaning material company mainly engaged in nano magic sponges. Welcome to consult us if you want to konw more information or you are interested in wholesale sales of nano magic sponge.
Recommend for You
lf you have any questions, please leave your contact information so that we can get in touch with you
(Your information is only used to communicate between us and will not reveal your privacy)