CONTACT US
+8615038276362
market@endaltd.com
+8615038276362
Jincheng Times Square, Zhongzhou Avenue, Jinshui District, Zhengzhou,China
Carborundum Sponge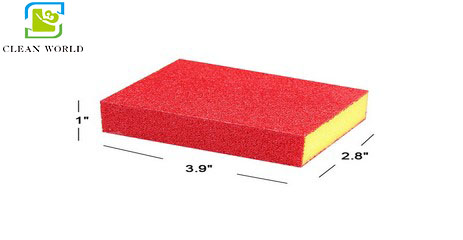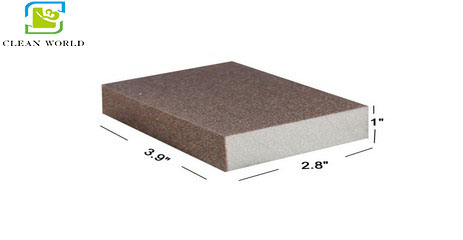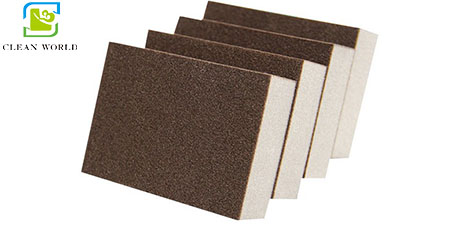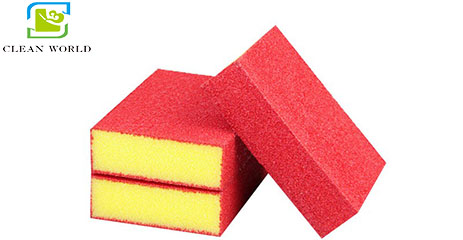 Size:10*7*2.5cm or upon request
Density:7-24kg/m3
Color:white/ light gray/ pink
Acoustic Coefficient:0.95 NRC
Thermal Conductivity:2.31(m³*k)/W
Working Temperature:-190-240
Fire Rating:class B1
1. Strong rust cleaning
2. Multi-purpose application

1. Pot rust cleaning
2. Kitchen cleaning
3. Cooking bench
4. Ceramic tile cleaning

Carborundum sponge is a kind of efficient rust cleaning sponge. As we all know, after a long-time service, our pots become inaesthetic, insalubrious, rusty and dirty with thick stain. These black rust has bad influence on the heat transmitting and the taste of food, when you are cooking. However, this stubborn stain can't disappear by using duster cloth and the ordinary sponge. On the contrary, the sponges may be cracked and crumbled. On the other hand, steel wire ball probably leaves scratches on your pots. To solve all of these problems, you only need a ENDA carborundum sponge.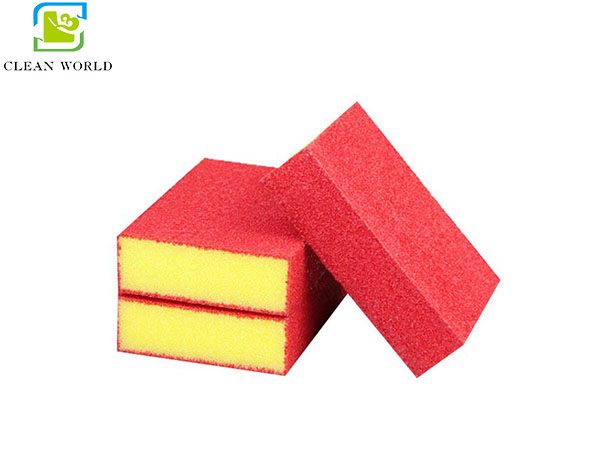 Red carborundum sponge
Want to know more information?



The Brief Introduction Carborundum Magic Sponge
When it comes to the best cleaning tool of the bottom of pots, it must be carborundum magic sponge. Carborundum magic sponges are a kind of compound product of sponge and carborundum. This carborundum sponge can remove the rust, stains and dirt easily. This pot descaling emery sponge can make your rusty pot a brand new one. Thus, carborundum magic sponge is so magic for rust cleaning of kitchen use.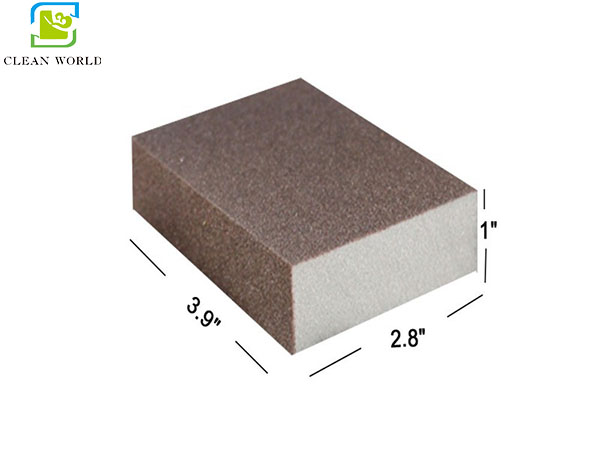 Grey carborundum sponge
Want to know more information?



The Hardness Advantages of Carborundum Sponges
Carborundum sponges are made from aluminium oxide. The hardness of carborundum sponges is only next to the adamas. This material carborundum has special advantages of polishing and is a raw material of manufacturing premium polishing tool. The characteristics of emery sponges are frictional, wearproof and strong dust removing. Our carborundum sponges can clean the most of stubborn grimes and stains easily.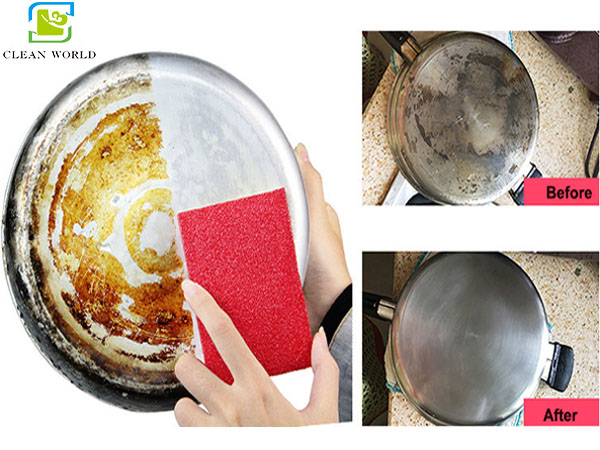 Rust cleaning sponge
Want to know more information?



The Excellent Quality of Carborundum Sanding Sponge
ENDA carborundum sanding sponge is flexible and is not easy to crumble. We adopt the newest bounding technology, which makes the sponges and aluminium oxide cohere tightly. In this way, you don't have to worry about whether it is durable enough. The excellent flexibility of carborundum sponge is beneficial for you to do cleaning easily and efficiently.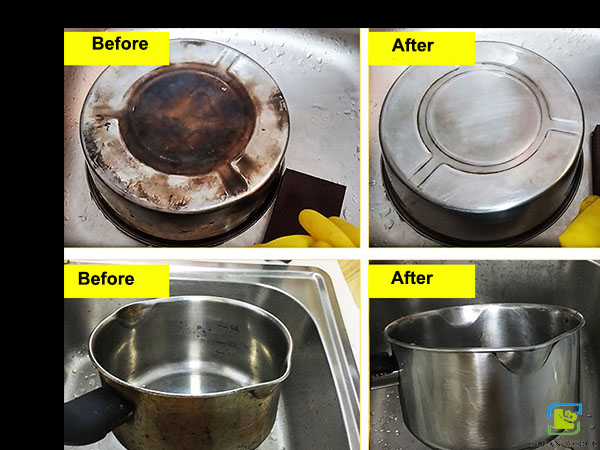 The effect of rust removing cleaner
Want to know more information?



The Long Service Life of ENDA Nano Carborundum Sponge
ENDA nano carborundum sponge has the characteristics of hard, but you can hold them in your hand and bend them randomly. Whether how we bend these nano carborundum sponges, they won't crumble easily. The most important thing is that carborundum sponge has longer service life than the ordinary sponge.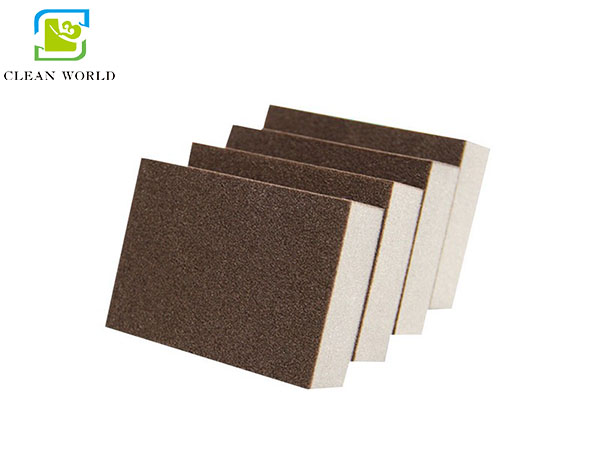 Cleaning carborundum sponge
Want to know more information?



Multi-Purpose Cleaning Sponge Carborundum
Our cleaning sponge carborundum is multi-purpose. Our cleaning sponge carborundum is suitable for the rust removing of pot, bowl cleaning, chopsticks cleaning, cutting board cleaning and abrasive knife tools. It is so soft and flexible that you can use them conveniently. Generally speaking, our multi-purpose cleaning sponge carborundum can be widely used for kitchen and kitchenware cleaning.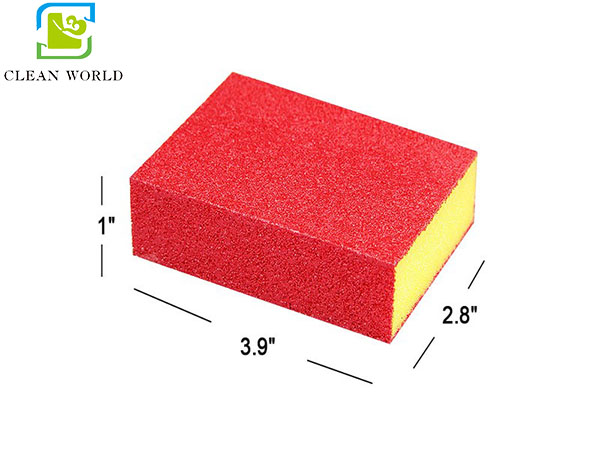 Want to know more information?



The Notes of Sponge Carborundum Brush
Apart from rust cleaning of pots, our sponge carborundum brush is also suitable for the cooking bench cleaning. However, we have to pay more attention to the following points.

1. Get your sponge carborundum brush wet before using it. Don't wipe dirt and stains dry. Wet carborundum sponge is much more effective for stubborn dirt cleaning.

2. You can use carborundum sponge with detergent. In this way, our carborundum sponge has double stronger cleaning effect.

3. Although our cleaning carborundum sponge is multi-purpose, you can not use it cleaning some brittle surfaces, in case that you damage the material surfaces. Use them according to specific requirements.

4. ENDA nano carborundum sponge is high-quality and high performance. Recognize our brand, make sure what you buy is right.
Emery Sponge For Sale
Carborundum sponge has another name emery sponge. It's the same thing with same cleaning functions. Our emery sponge for sale is one of the most hot-selling products in China. Strong rust cleaning performance makes our emery sponges more and more popular.
Related Melamine Foam Products
Contact Us
If you have any suggestions or opinions about our products,please leave a message,and we will immediately answer your questions.Thanks for your support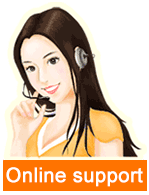 Leave a message