CONTACT US
+8615038276395
enworld03@enworldchina.com
+8615038276395
Jincheng Times Square, Zhongzhou Avenue, Jinshui District, Zhengzhou,China
Distributors Want
What Do We Have Now?
Enworld is a professional melamine foam manufacturer. We devoted ourselves to producing melamine foam for more than 5 years. We have many certificates of melamine foam such as SGS, CRS and MSDS. Over the years, we sticks to making high-quality melamine foam. We believe that superior quality service and innovation are the fundamental. At the same time, we hold the ideas that " customers first and do business in good faith. " We are now looking forward to more reliable partners to spread our melamine foam across the world. You may be that one of our best cooperative partners. Send us Email to get more details.

Want to know more information?

What Will We Have In the Future
Enworld melamine foam is the transcendence and innovation of cleaning field. In many areas like car cleaning, house cleaning and office cleaning, the physical cleaning method surely will replace the chemical cleaning method. This is only the cleaning field. Actually, our melamine foam is suitable for any places requiring sound control, thermal insulation and fireproof. It functions better than the other acoustic foam and fireproofing foam. Multi-purpose characteristics determine the wide market of melamine foam. Thus, in the future, there is no doubt that our melamine foam will have the vast potential for development.
Contact Us
If you have any suggestions or opinions about our products,please leave a message,and we will immediately answer your questions.Thanks for your support
Related Melamine Foam Products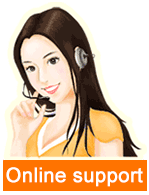 Leave a message