CONTACT US
+8615038276395
enworld03@enworldchina.com
+8615038276395
Jincheng Times Square, Zhongzhou Avenue, Jinshui District, Zhengzhou,China
How To Clean Computer Keyboard With Melamine Foam Sponge?
Magic melamine sponge with strong cleaning power is a type of multifunctional stains removal product, because it is suitable for getting rid of ashes or dirt on the surface of keyboards. At here, I want to tell you a secret that the cleaning procedure of wiping off stains on the surface of computer keyboard with melamine foam sponge. While, compared with common method about cleaning computer keyboard, using brush to scrub the stubborn stains from the keyboard gap and surface is not easy to say goodbye to dirty matters.


keyboard cleaning with melamine foam sponge



Step 1: Select
You had better choose our company's magic melamine sponge with best price.
Step 2: Cutting
Use a knife to cut melamine resin foam eraser into small pieces of different shapes, which can probably reach into the gap of the computer keyboard. Do not worry about coming into crumbles and getting stuck in the gap of the keyboard. You do not have to be afraid that when you clean the keyboard with magic sponge eraser melamine cleaner, it will wet the keyboard just like cleaning with a rag.
Step 3: Use and Rinse
Then you can wipe off the corners with melamine foam eraser happily like an eraser. The place where the computer keyboard has been wiped is the same as the new one. Replace one with a new one. After you have finished wiping, you can also wipe it dry again to absorb water stains.
Step 4: Dry
Finally, let dry for a while and a new keyboard appears.


Last but not least, one thing to be careful of using computer keyboard with melamine foam sponge for cleaning is that: Do not wet melamine foam cleaning sponge with extra water. It is a common sense that electronic equipment is more suitable for using in a dry environment.
Related Melamine Foam Products
Contact Us
If you have any suggestions or opinions about our products,please leave a message,and we will immediately answer your questions.Thanks for your support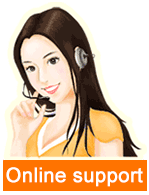 Leave a message