CONTACT US
+8615038276395
enworld03@enworldchina.com
+8615038276395
Jincheng Times Square, Zhongzhou Avenue, Jinshui District, Zhengzhou,China
12 Awesome Uses For Melamine Foam Sponge
In addition to the common cleaning range of best melamine foam kitchen cleaning sponge, do you know what else multi cleaner melamine foam for sale can do?Have you ever used a small piece of Enwolrd melamine foam cleaner brand's melamine foam sponge to clean stains? What do you think of it? Do you know about 12 awesome uses for melamine foam sponge? Why not join me in finding other stains removal uses for melamine foam eraser pad?

No.1 The Instruction of Multi Cleaner Melamine Foam For Sale Remove Marker On the Wall

Our Enworld melamine foam manufacturer has produced a serials of premium melamine foam with wide application. It is suitable for cleaning the scratch on the wall handwriting graffiti children, etc. In addition that, when you use our melamine foam cleaner clean wall, it can bear force even, clean force is higher, avirulent environmental protection does not hurt the hand.No.2 Strong Water Absorption of Enworld Melamine Foam Cleaning Blocks

As is known to all, sponge itself is a porous material and has a good water absorption characteristic. While Enworld melamine foam cleaning blocks are improved on the basis of ordinary sponge, which uses the special production technology to manufacture melamine foam magic eraser.

Put a small piece of magic sponge eraser melamine cleaner at the bottom of the flowerpot and cover the flower soil on the high density melamine foam sponge. When watering the flower, our melamine foam sponge can play the role of water storage and provide sufficient water for the flower for a long time.


No. 3 Melamine Foam Use For Apple Wax Removal

In order to improve the preservation of apples, some bad stores will put industrial paraffin wax on the apples (the mercury lead contained in the apples will penetrate into the flesh and affect the health). Especially, it is more common to wax the imported apples. The melamine foam magic sponge of the apple directly covers the surface of the peel and wipes it directly, which can quickly and conveniently remove the residual pesticide of the apple wax

No.4 The Using Method of High Density Melamine Foam

Magic sponge using with water, gently wipe, the bottom of the pot cup tea dirt is very good cleaning. Besides, melamine foam sponge can be used for injection molding products and some use molding products are often caused by oil fingerprint tiny scratches and mold problems local inferior smooth surface is too smooth, caused the phenomenon of bad appearance, use our company special repair continous (high density sponge magic) wipe after repair, can quickly remove handwriting oily be soiled tiny scratches on the surface of the product, the inferior smooth injection of local too smooth surface grinding






No.5 The common uses of melamine foam blocks in life are as follows: 1. Put the high density melamine foam in the bottom of the flowerpot and cover the flower soil on the melamine foam magic eraser. When watering the flower, melamine foam sponge can play the role of water storage and provide sufficient water for the flower for a long time

No.6 The Clever Use of Magic Melamine Sponge With Strong Cleaning Power - Soap Box Water Absorption and Cleaning

You can cut the nano sponge into the shape of a size suitable for placed soap, soap with nano sponge instead of soap box on the sponge, after each use soap nano sponge can put the water on the soap dry, keep the soap dry, you can also use the side under the nano sponge cleaning sponge, used to clean up the wash basin, kill two birds with one stone.

The Using Guidebook of Enworld Melamine Foam For Sale

1. Melamine foam for cleaning soaked in clean water, no detergent, caress skin, easy to use, can cut into the size of the fast 2. Hands gently squeeze out excess water, don't 3 wiped gently to clean the parts, can wipe decontamination items, do not force too big, lest damage easily embrittlement items;

Wipe the floating dirt dry with a cloth. 5 put the used nano (magic) sponge into water to soak or rinse under the faucet, no need to twist, dirt can dissolve by itself, and then repeatedly use 6 nano (magic) nano sponge as eraser can be used to the last piece, not waste

At present, Enworld melamine foam cleaner brand's melamine foam sponges played an irreplaceable role in many fields.
Related Melamine Foam Products
Contact Us
If you have any suggestions or opinions about our products,please leave a message,and we will immediately answer your questions.Thanks for your support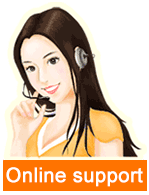 Leave a message