Pyramid Melamine Acoustic Panel
Melamine Foam Acoustic Panel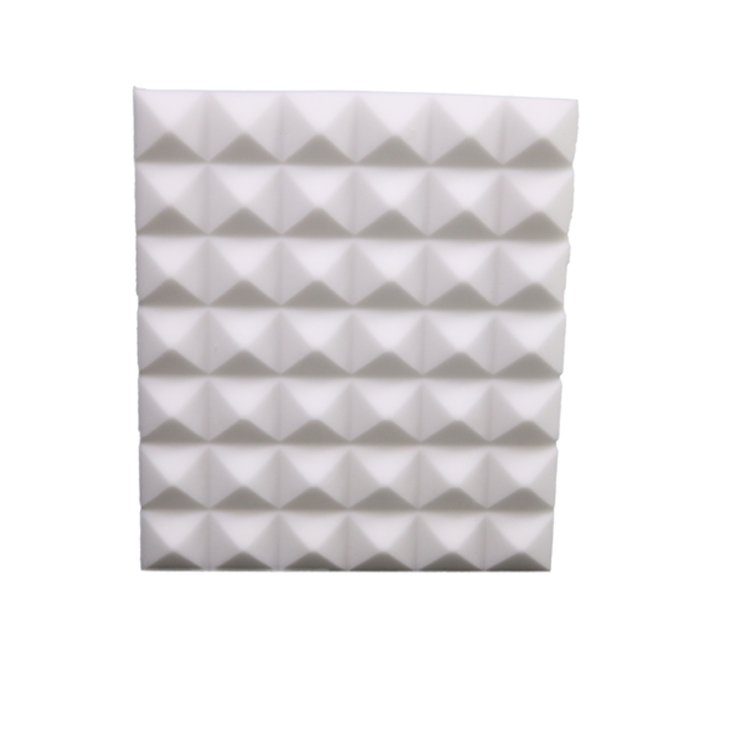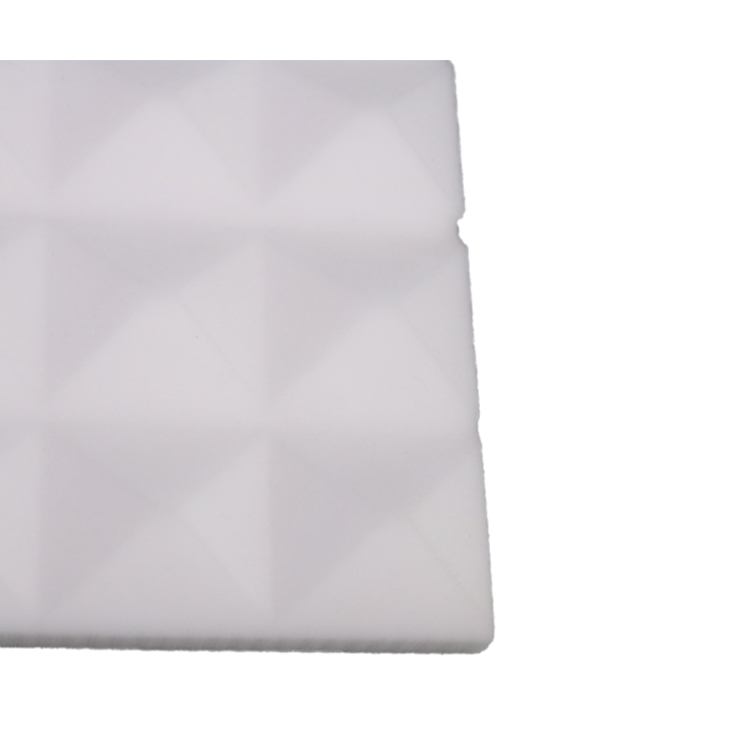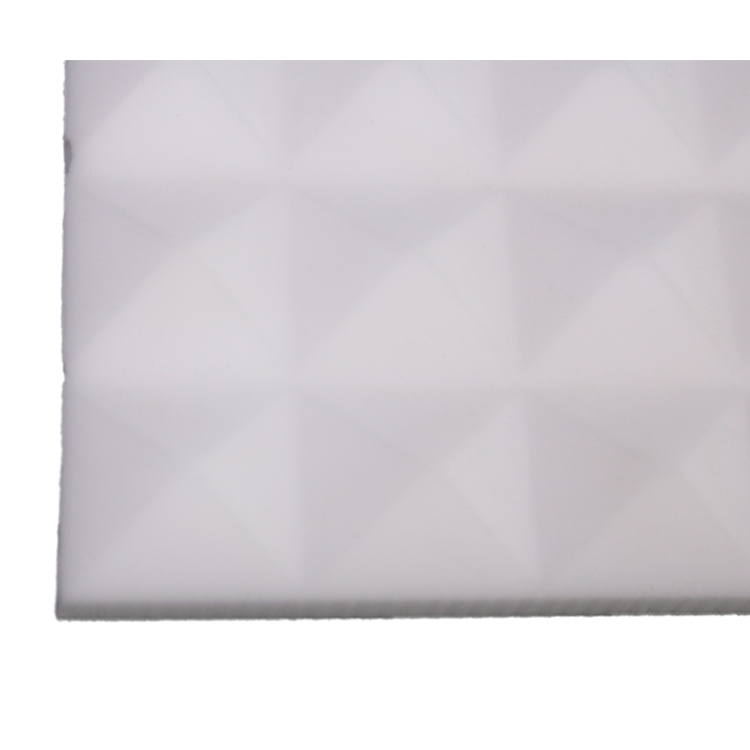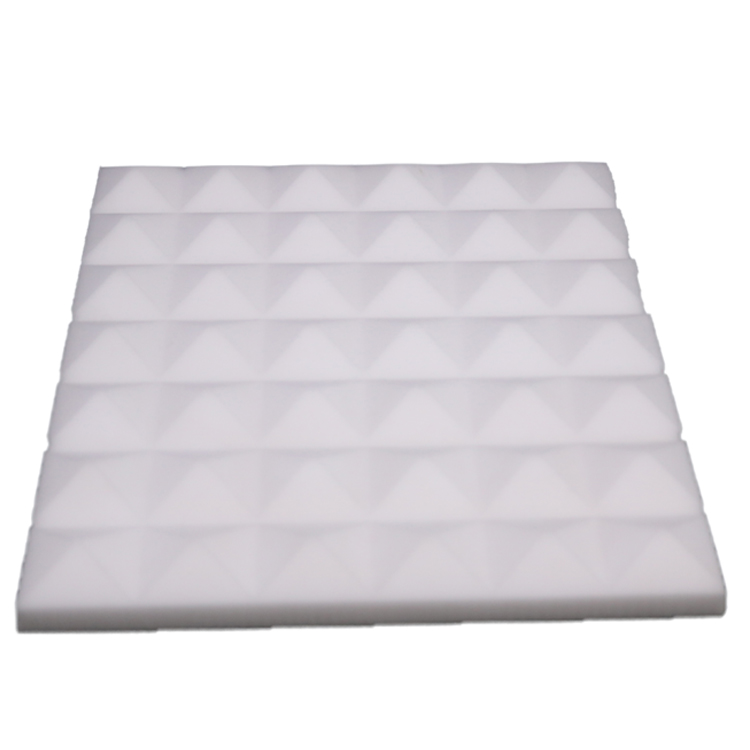 Product name: Pyramid melamine acoustic panel

Material: Melamine Resin

Size: Customized

Thermal Conductivity: 0.034 W/(m. k).

Muffling Coefficient: NRC=0.95 of ISO 354:2003.

Working Temperature -200-240℃

Flame retardant grade: DIN4102—B1, UL94-V0
Brief Introduction
Pyramid melamine acoustic panel is also called pyramid melamine foam, which is made of melamine resin, light and environmentally friendly. One side is flat and can be easy to installation, the other side is pyramid-shaped by unique cutting technique. Pyramid-shaped is greater surface area than original flat melamine acoustic panel therefore maximizing the effective area for acoustical control.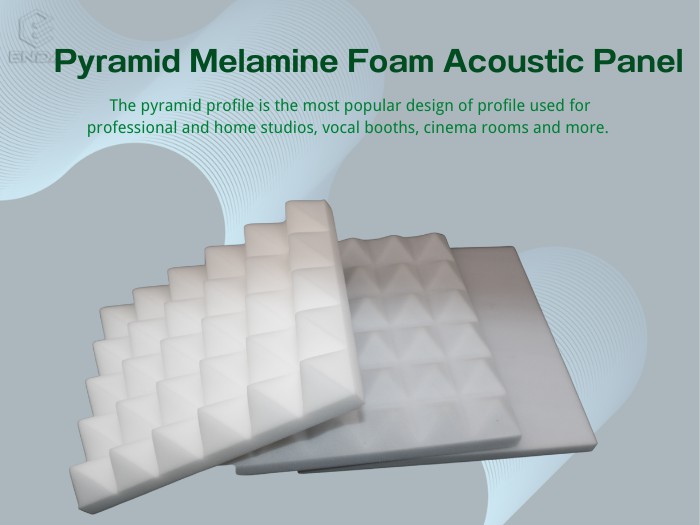 Pyramid melamine acoustic panel
Working Principle
Pyramid melamine acoustic panel has a number of pore and little bubble, when the sound wave incident to the pore. It can cause air in the pore vibration. It will make a large part of the sound energy into heat energy is consumed because of the viscous resistance of the air and the friction of air against the hole wall.
Meanwhile, the concave and convex shape of the pyramid melamine acoustic panel will gradually reduce the refraction of the remaining sound waves in the concave and convex repeatedly.
In addition, when the air is adiabatic compressed, the heat exchange between the air and the hole wall occurs constantly. Due to the directing effect, part of the sound energy will also be converted into heat energy, so as to achieve the effect of sound absorption.
Technical information for pyramid melamine acoustic panel
| | |
| --- | --- |
| Product Name | Pyramid Melamine Acoustic Panel |
| Pyramid Melamine Acoustic Panel Size | 1000*800*80mm |
| Thermal Conductivity | 0.034 W/(m. k) |
| Noise Reduction Coefficient | NRC: 0.95 ISO 354:2003. |
| Acoustic Panel Colour | White |
| Acoustic Panel Density | 8kg/m3 |
| Acoustic Panel Composition | Open Cell Acoustic Foam made from Melamine Resin |
| Profile Description | Precision CNC cut pyramid profile acoustic foam panel. |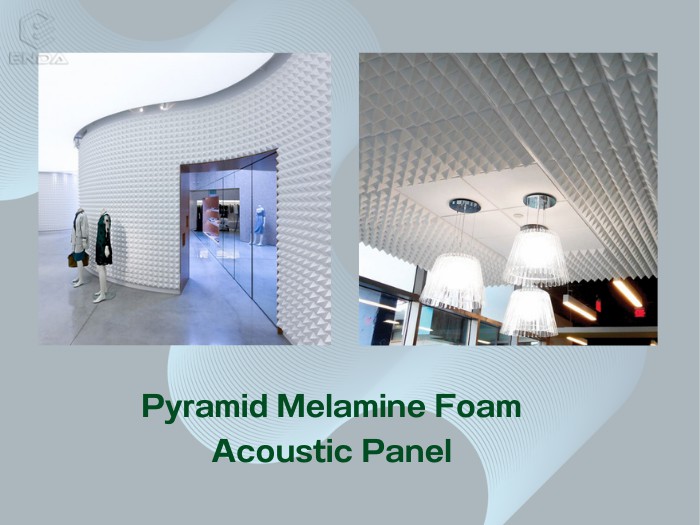 The application of pyramid melamine acoustic panel
ENDA pyramid melamine acoustic panels are available in a range of sizes and thicknesses. If you require a bespoke solution or product that you can find here on our site don't hesitate to get in touch. We have the experience and manufacturing capacity to produce pyramid melamine acoustic panels to your specifications.
X
lf you have any questions, please leave your contact information so that we can get in touch with you
(Your information is only used to communicate between us and will not reveal your privacy)
lf you have any questions, please leave your contact information so that we can get in touch with you
(Your information is only used to communicate between us and will not reveal your privacy)