ITEM DETAILS
Introduction to the product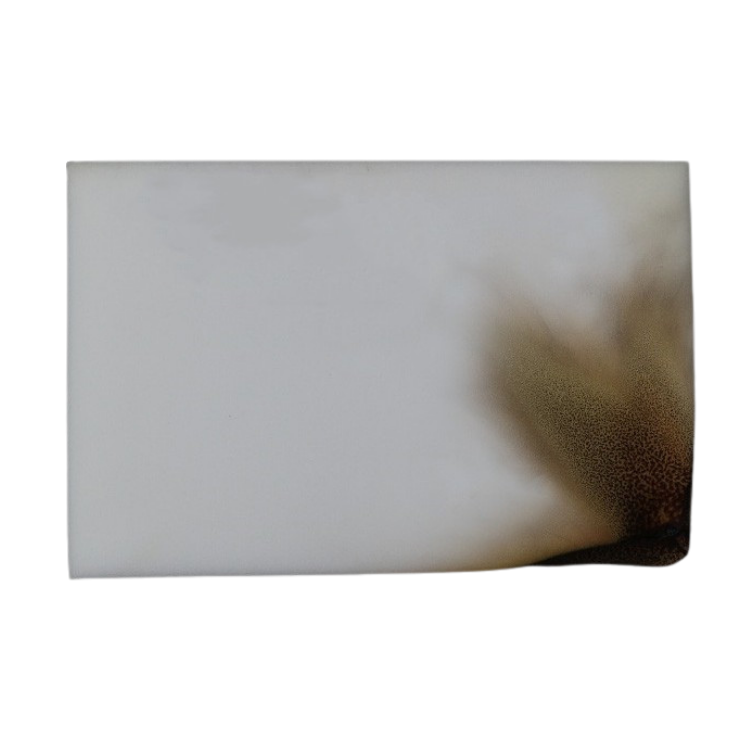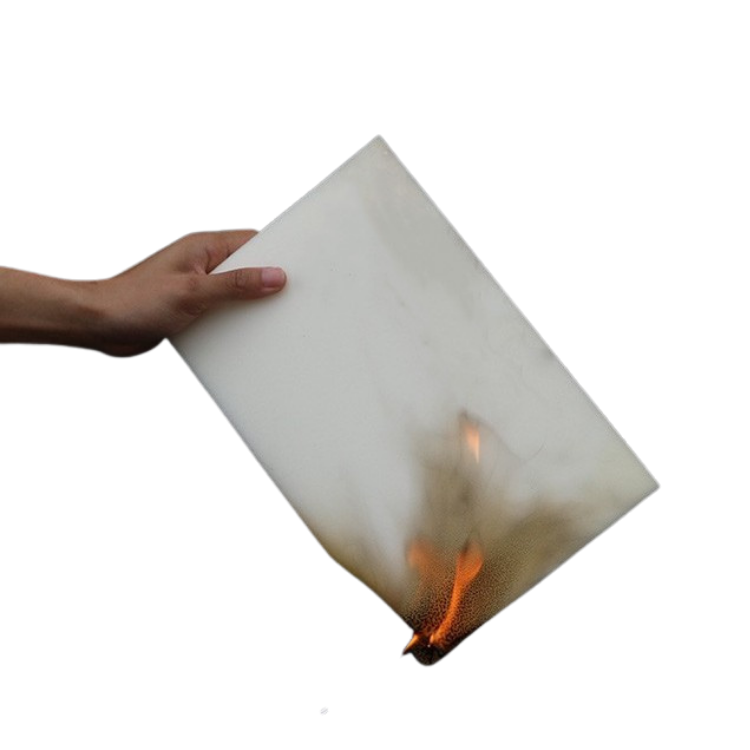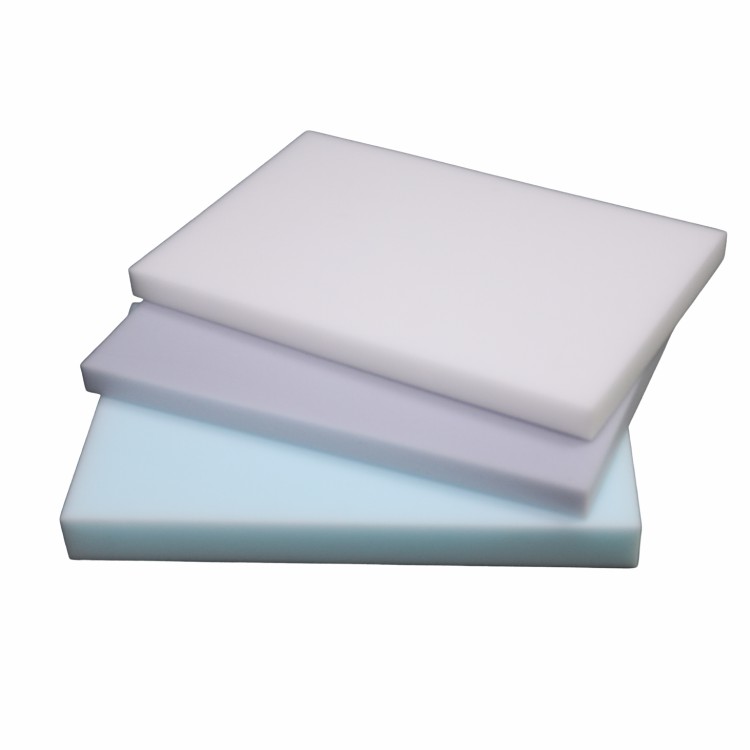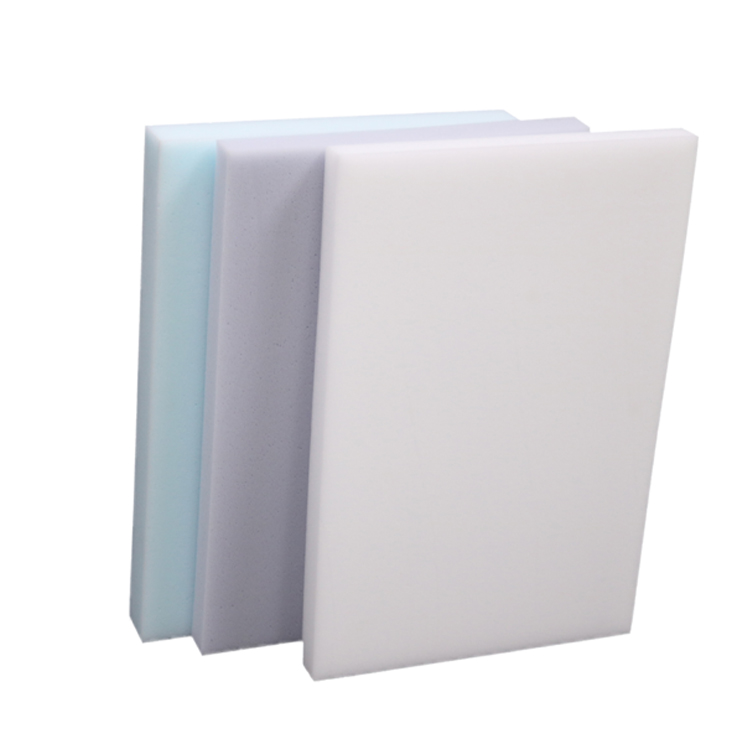 Product name: Fireproof Melamine Foam Board

Material: Melamine Resin

Size: Customized

Thermal Conductivity: 0.034 W/(m. k).

Muffling Coefficient: NRC=0.95 of ISO 354:2003.

Working Temperature -200-240℃

Flame retardant grade: DIN4102—B1, UL94-V0
Fireproof melamine foam board is a nano sponge fireproof board made of melamine resin, which has the characteristics of high porosity, light weight and good sound-absorbing effect. It also has excellent fire prevention, flame retardant, heat insulation, heat preservation, safety and non-toxic, high temperature resistance, low temperature resistance, light resistance and good secondary processing performance. In a word, fireproof melamine foam board is a safe, environmental protection, energy saving new material product.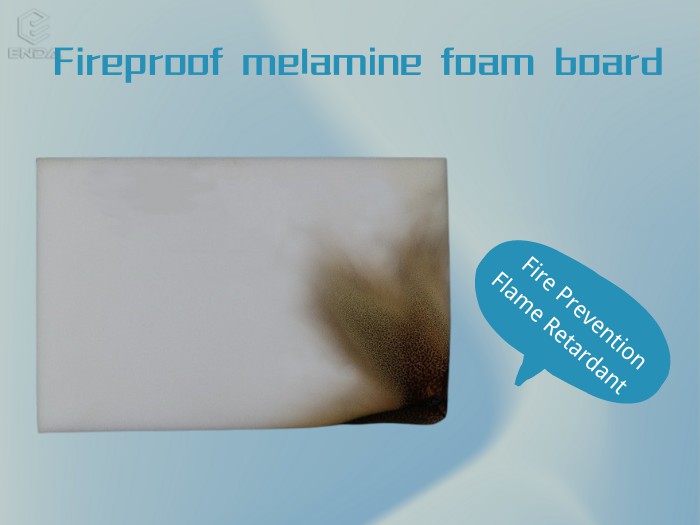 Fireproof melamine foam board
How good is the fire resistance of fireproof melamine foam board?
Fireproof melamine foam board is a kind of great fire retardant material. It not only can work at a temperature of -220 ℃ to 240 ℃, but also melamine resin can produce excellent flame retardant insulation substance without the need for additional flame retardant chemicals.
Detailed Explanation of Fireproof Principle
When fireproof melamine foam board catches fire, it doesn't melt or create burning water droplets, it only carbonizes and creating a black, flame retardant layer on the surface that prevents the smoke from spreading inward. If the burning source is removed, the foam will automatically go out. In addition, it can release a small amount of smoke, but the smoke concentration and smoke toxicity is low, there will be no flammable phenomenon.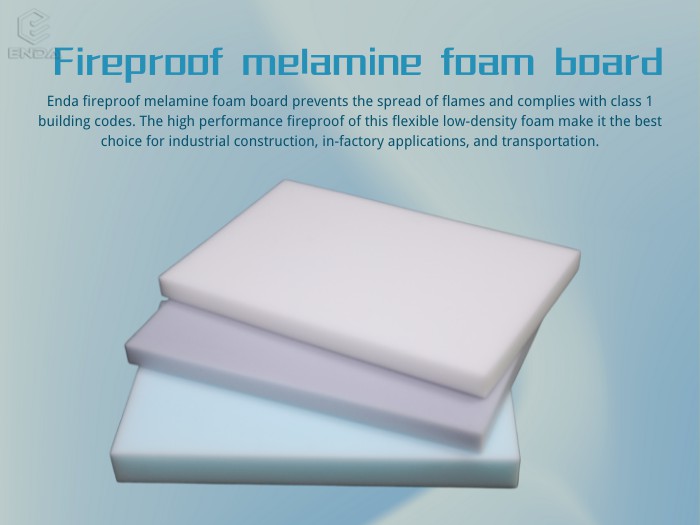 Fireproof melamine foam board
Introduction of ENDA fireproof melamine foam board
The Enda fireproof melamine foam board prevents the spread of flames and complies with class 1 building codes. The high performance fireproof of this flexible low-density foam make it the best choice for industrial construction, in-factory applications, and transportation.
Recently, enda fireproof melamine foam board has become the first choice for architects and decoration companies looking for a light fire retardant insulation material. Because enda fireproof melamine foam board can be customized or cut to suit customers' requirements. Besides, the high quality of enda raw material makes it very durable and can be quickly installed in the field, greatly saving construction time.
lf you have any questions, please leave your contact information so that we can get in touch with you
(Your information is only used to communicate between us and will not reveal your privacy)