Melamine sponge gloves
Magic Eraser Sponge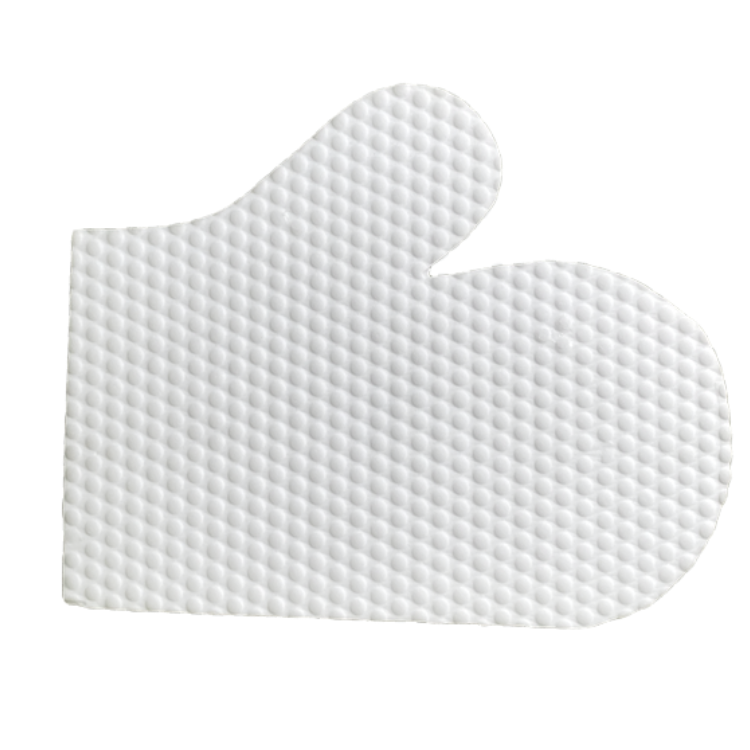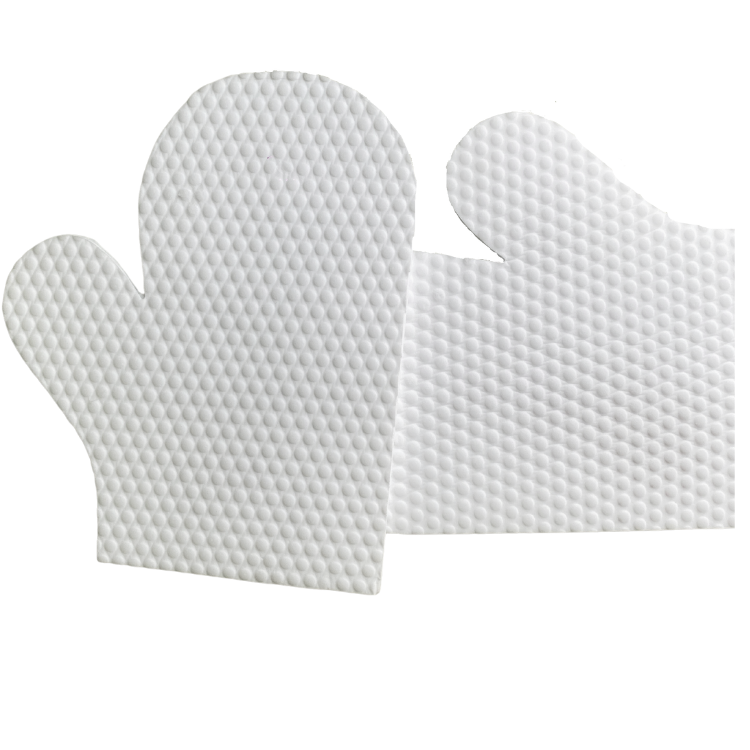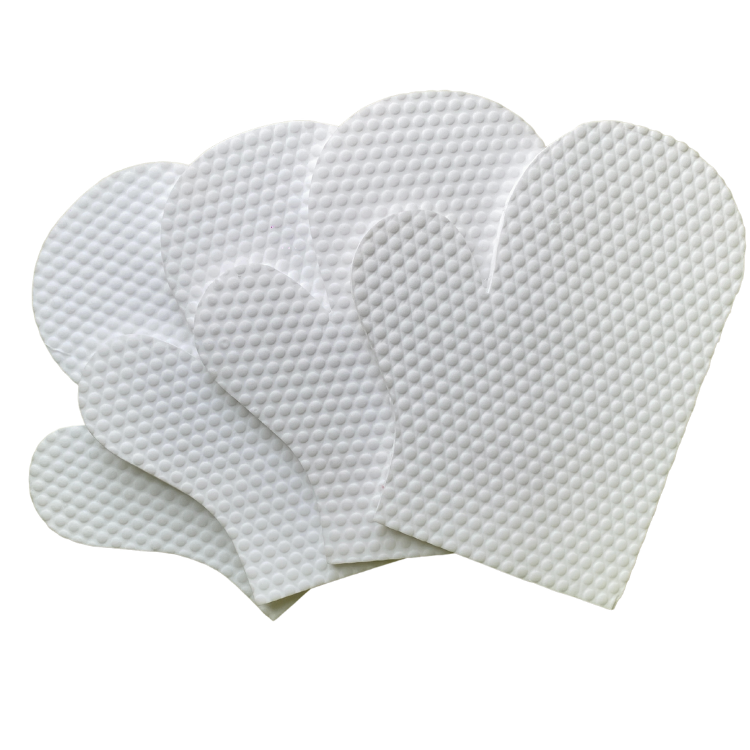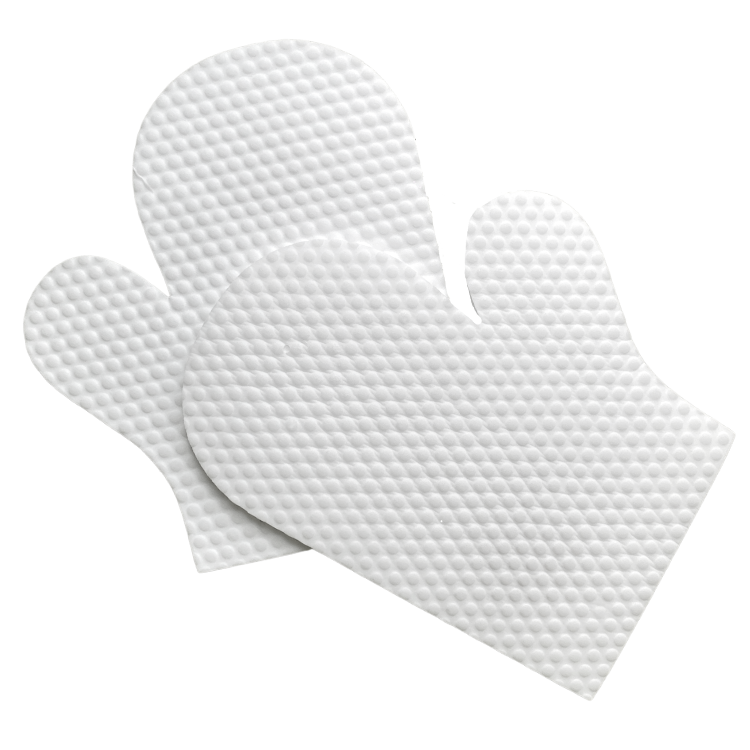 Product name: Melamine sponge gloves

Material: Melamine Resin + waterproof cloth

Size: Customized

Desity: 32-64 density

Color: White

Certificate: MSDS, SGS, CRS,etc

Sample: Free, shipping freight by buyer
Melamine sponge gloves are an innovative new product of Enda melamine sponge gloves manufacturer, which are designed by Enda's top designer and are the only melamine sponge gloves on the market. The outer material of melamine sponge gloves is melamine resin, and the inner material is waterproof plastic film. The melamine sponge gloves can not only do magic cleaning, but also can be used as heat insulation gloves.
The Specification of Melamine Sponge Gloves
Material: melamine resin + waterproof plastic film
Color: white
Shape: gloves-shape
Density: 32-64 kg/m³
Size: 26.5*22*0.5cm or customized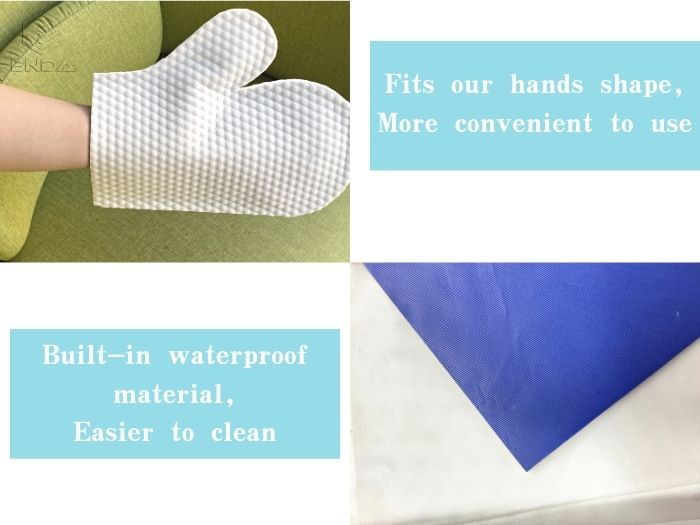 Melamine sponge gloves

The Melamine Sponge Gloves for Cleaning
As a leading manufacturer and supplier of melamine sponges, we at enda are proud to offer this revolutionary product to our customers. Our melamine sponge gloves are specially designed to provide superior cleaning performance, while also being comfortable to wear and long-lasting.
•The melamine sponge gloves is made of high density melamine foam, which are more flexible and stronger cleaning ability.
•The waterproof plastic film inside of melamine sponge gloves can can prevent us from direct contact with stains and clean water, and keep hands from getting dirty and keep them clean, no hand injuries.
•The melamine sponge gloves can be used on various surfaces such as glass, metal, wood, plastic, leather and others, making them perfect for cleaning different items of our daily life such as the kitchen items, bathroom items, furniture, office items and cars.
•The melamine sponge gloves are also reusable, saving money and reducing waste.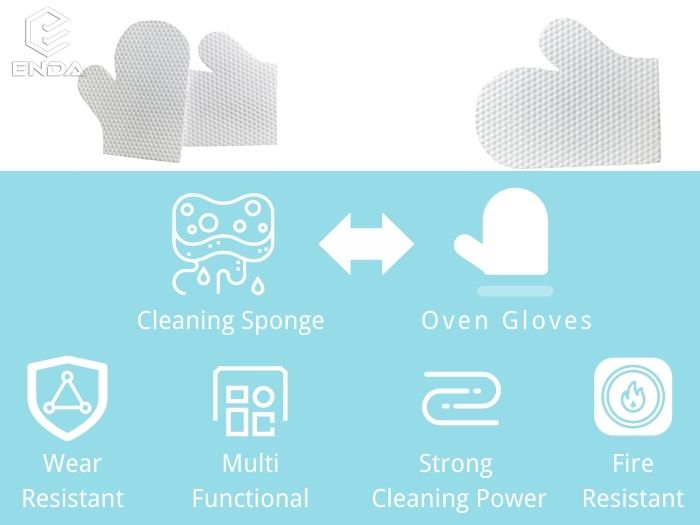 The features of melamine sponge gloves

The Melamine Sponge Gloves for Thermal Insulation
At ENDA company, we take great pride in offering only the highest quality products to our customers. All of our Melamine Sponge Gloves are manufactured using the finest materials and are rigorously tested to ensure their durability and effectiveness.
•The melamine resin of melamine sponge gloves is heat insulation, and can works well in -240-220℃.
•The melamine sponge gloves perfect for use when dealing with hot items in the kitchen. Whether you're baking a cake or cooking up a storm on the stove, the melamine sponge gloves will keep your hands safe and protected.
•Compared with traditional heat-insulating gloves, melamine sponge gloves are lighter and thinner (48-64 density can be made as thin as 1mm), and they are lighter to wear on the hands, and take up less space for storage.
At our company, we take pride in our commitment to quality and innovation. We continuously strive to develop new and innovative products that make our customer's lives easier. Our Melamine Sponge Gloves are a testament to this commitment, and we have received great feedback from customers who sells well in their countries.
ENDA customized services

If you're looking for a versatile and effective solution for cleaning and heat insulation, then look no further than Melamine Sponge Gloves. With their superior cleaning power and heat-resistant properties, they are sure to become an essential tool in your housework. Or if your are looking for a new type of kitchen tool with potential, you may wish to consider melamine sponge gloves, which truly realize one thing with multiple functions, and will definitely become a hot-selling product, bringing you huge market profits.
The above is the introduction of the new product melamine sponge gloves of Enda New Materials Co., Ltd, we have melamine sponge gloves for sale, support retail and wholesale. If you have any needs for melamine sponge gloves, please contact us to place an order or learn more about our range of melamine sponge products.
X
lf you have any questions, please leave your contact information so that we can get in touch with you
(Your information is only used to communicate between us and will not reveal your privacy)
lf you have any questions, please leave your contact information so that we can get in touch with you
(Your information is only used to communicate between us and will not reveal your privacy)