Carborundum Sponge
Emery Sponge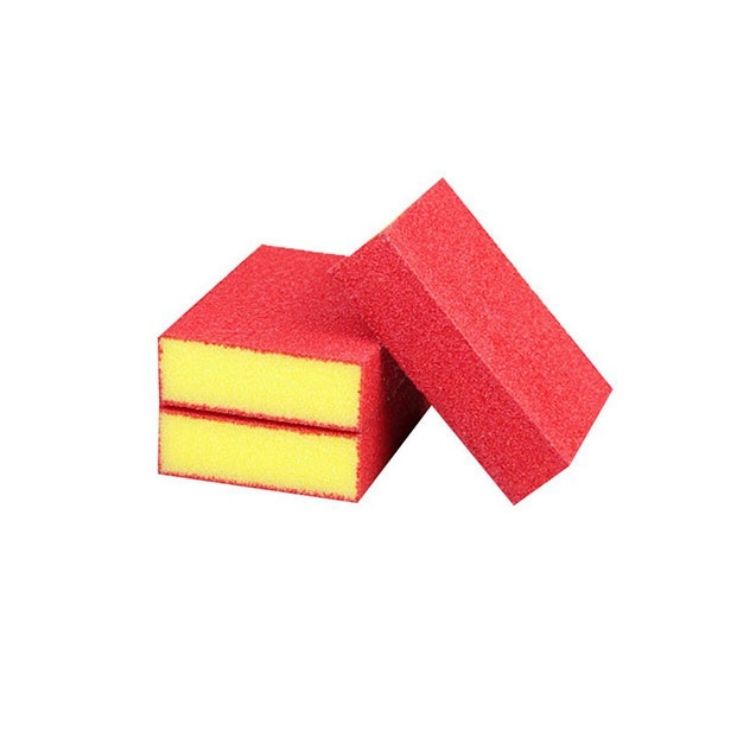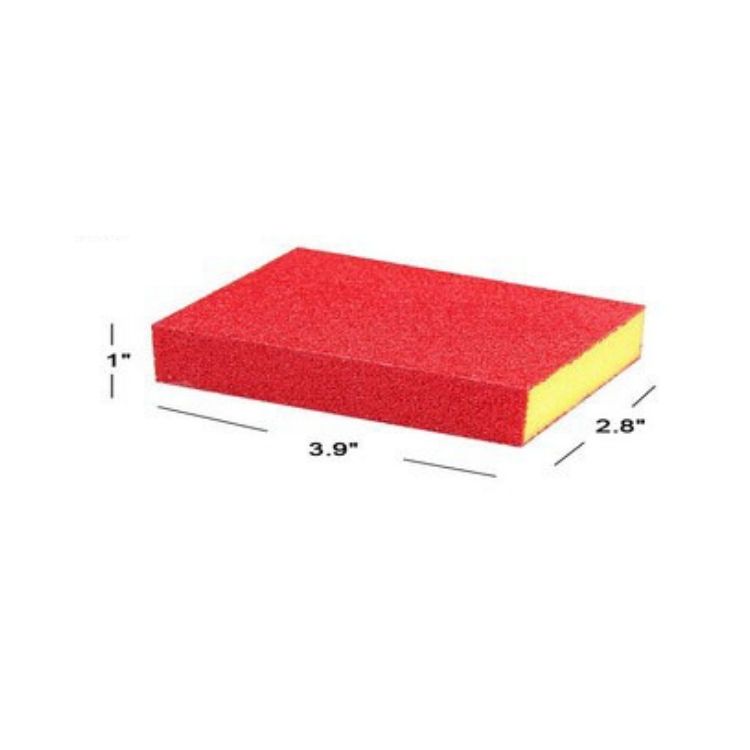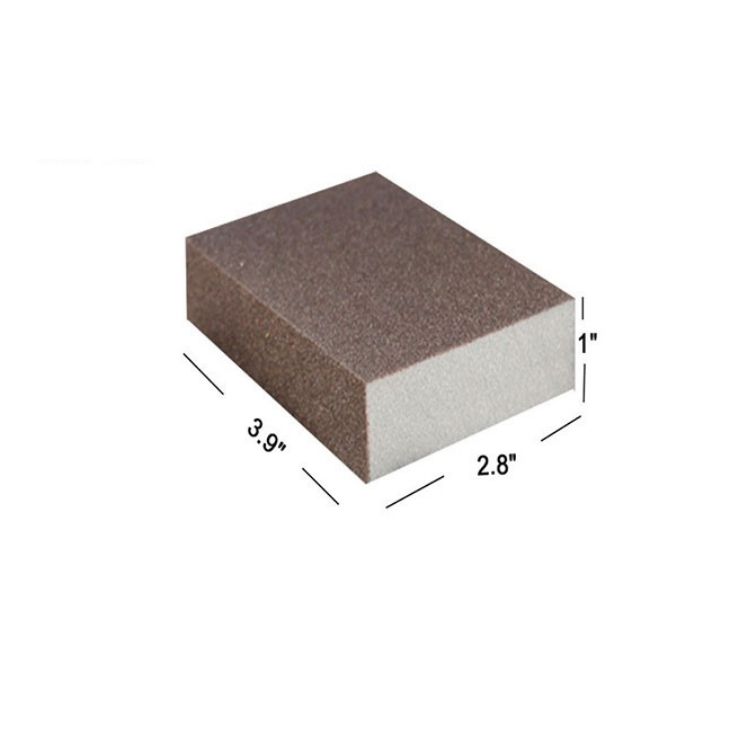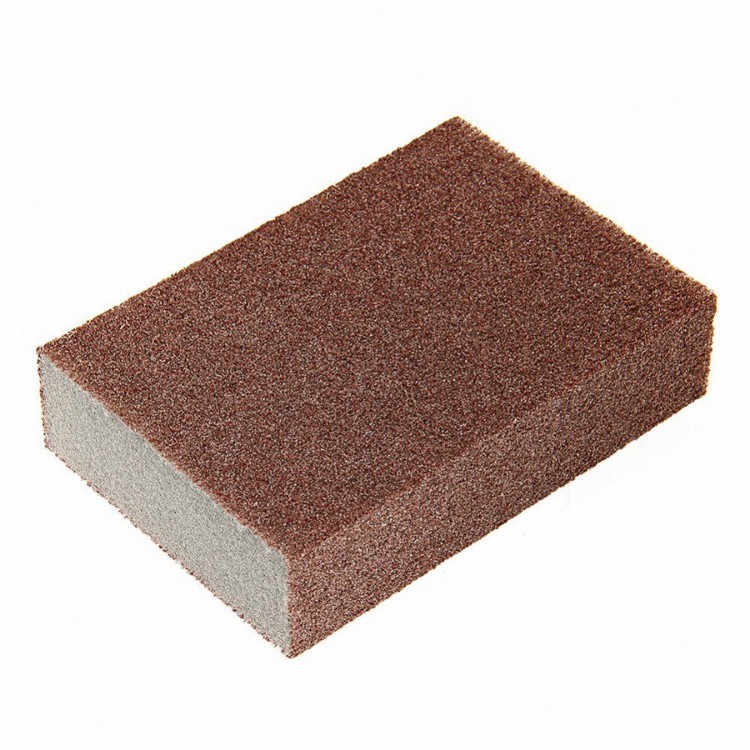 Product name: Carborundum sponge

Material: silicon carbide + sponge

Size: Customized

Shape: Retactangle

Color: Brown, Red

MOQ: 500pcs

Sample: Free, shipping freight by buyer
Carborundum sponge is a kind of compound product of sponge and carborundum, which can remove the rust, stains and dirt easily. This carborundum sponge can give your rusty pot a new look, so it is called the best pot bottom cleaning tool. Because carborundum sponge is very hard in appearance, carborundum sponge is also called emery sponge.
The Advantages of Carborundum Sponge
ENDA nano carborundum sponge has the characteristics of hard, you can hold them in your hand and bend them randomly. Because the outer layer of the carborundum sponge is alumina, this alumina material is second only to diamond in hardness and has special polishing advantages.
At the same time, ENDA carborundum sponge is flexible, not easy to break and durable, because Enda adopts the latest hemming technology, making the sponge and aluminum oxide are tightly combined.
In addition, compared with traditional rags and sponges, carborundum sponge has stronger friction and cleaning ability, and are not easy to crack and chip. Compared with steel balls, carborundum sponge will not leave scratches and will not cause damage to the surface of objects.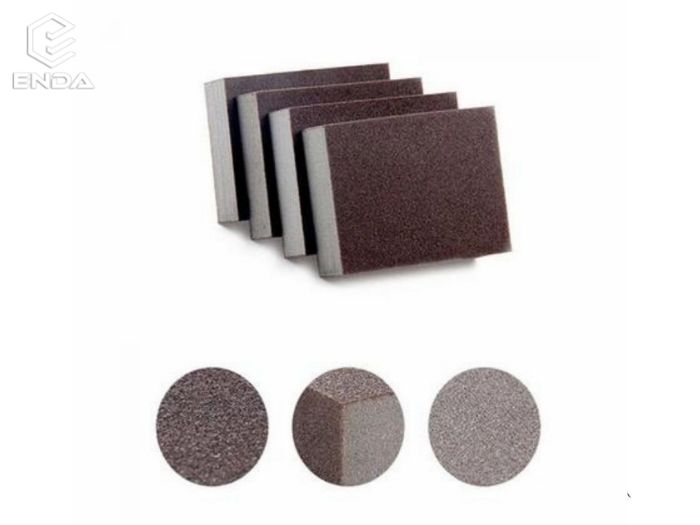 Carborundum sponge
Multi-Purpose Carborundum Sponge
Our carborundum sponges are multipurpose. In addition to being used to remove rust on the bottom of pots, our carborundum emery sponge is suitable for all stainless steel products, such as stainless steel knives, stainless steel barbecue grills, stainless steel wheels, stainless steel sinks, etc. Carborundum sponges are widely used in various places in household cleaning.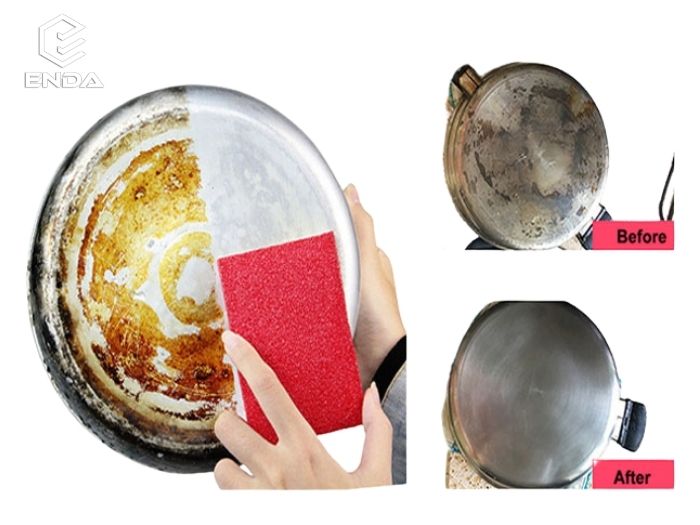 Carborundum sponge
The Notes of Using Carborundum Sponge
1. Don't wipe dirt and stains with dry carborundum sponge, getting your carborundum sponge wet before using it. (The wet carborundum sponge is much more effective for stubborn dirt cleaning)
2. If necessary, detergents can be added. In this way, our carborundum sponges have a doubly stronger cleaning effect.
3. Although our carborundum sponge is multi-purpose, you can not use it cleaning some brittle surfaces, in case that you damage the material surfaces. Use them according to specific requirements.
Enda provides red and brown carborundum sponges, in addition, Enda supports customized carborundum emery sponges of different shapes, such as rectangular, wave-shaped. If you need to buy carborundum sponge in wholesale, you can contact us online. We are more than happy to serve you, as a professional manufacturer of carborundum sponge, Enda can provide you with low-cost and high-quality products.
X
lf you have any questions, please leave your contact information so that we can get in touch with you
(Your information is only used to communicate between us and will not reveal your privacy)
lf you have any questions, please leave your contact information so that we can get in touch with you
(Your information is only used to communicate between us and will not reveal your privacy)