Golf Club Ball Erasers
Composite Sponge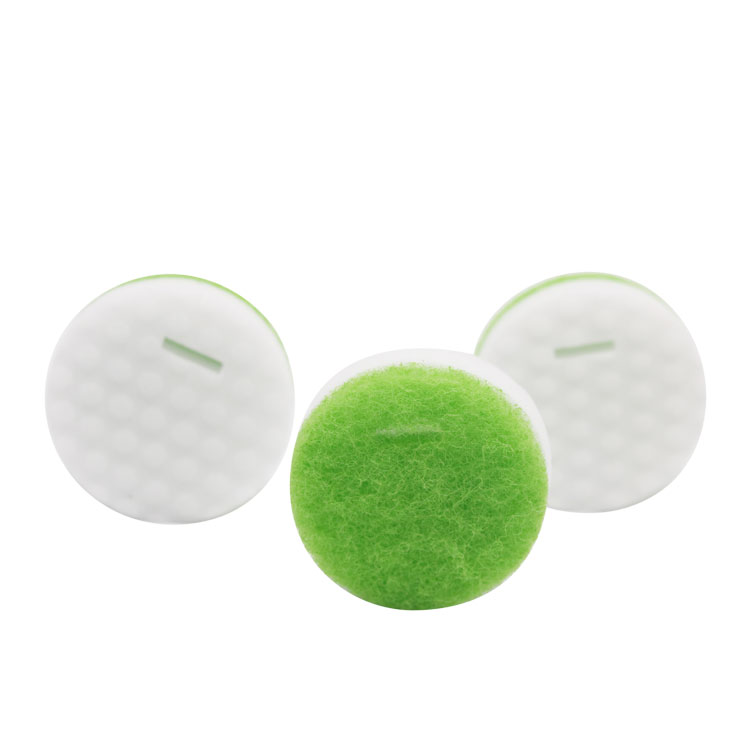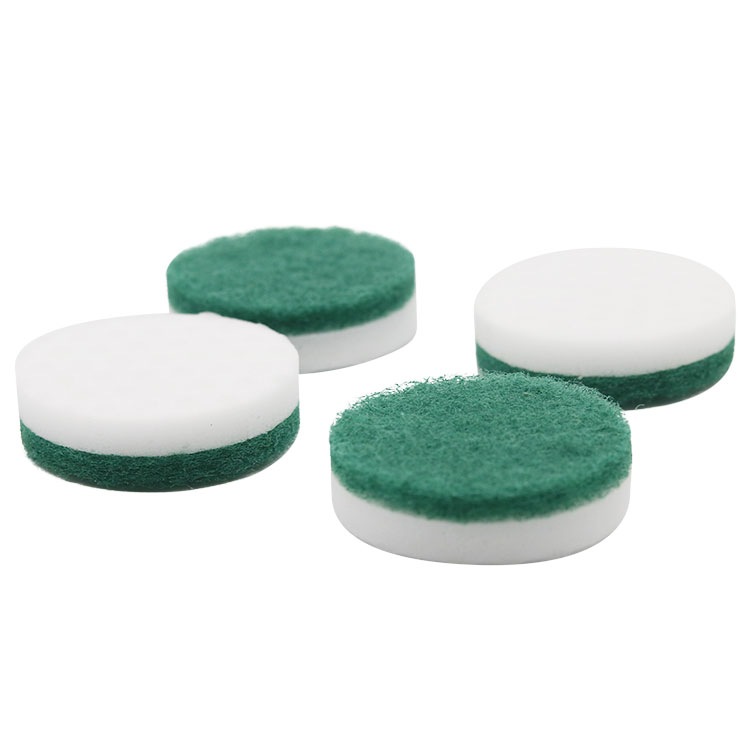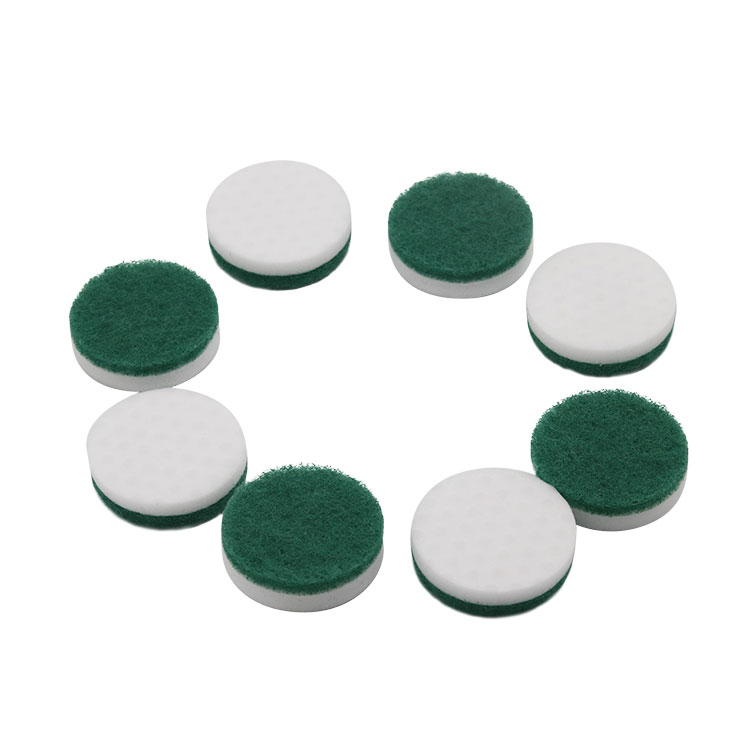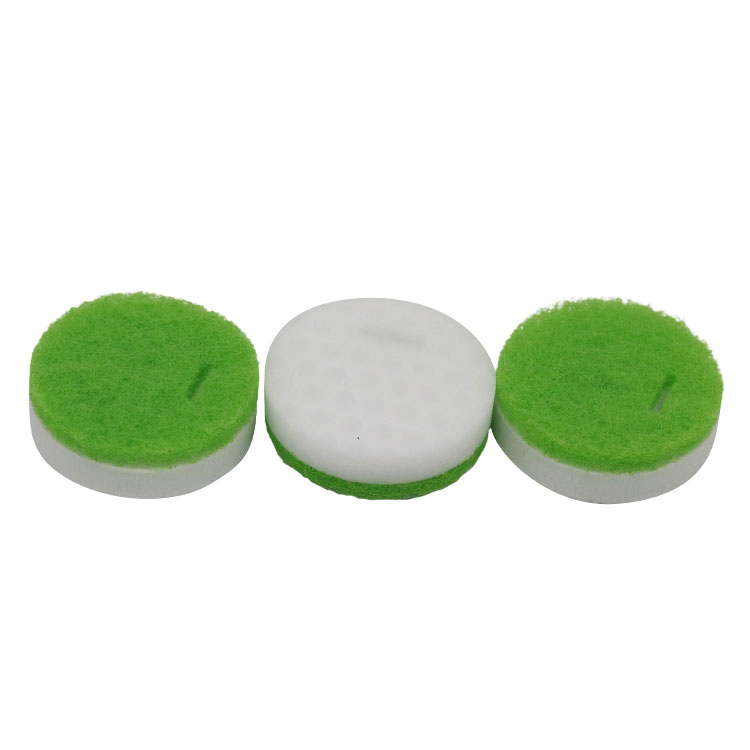 Product name: Golf Club Ball Erasers

Material: Melamine Resin+Scouring pad

Size: 5.7*5.7*2cm or customized

Shape: As pictured or customized

Color: White, Yellow/Green/Orange/Red

Density:12-24kg/m³

Sample: Free, shipping freight by buyer
The amazing cleaning tool golf club ball erasers are magic sponges scouring pads, they can be round, hexagon or in a variety of shapes and are made from a combination of magic melamine sponges and nylon cloth. In other words, golf club ball erasers actually are reusable double-sided erasers, one side coarser scrubber can effectively cleans tough grass and dirt off golf club faces, softer magic sponge on the other, which can clean the golf ball and stubborn stains buildup on golf club surface.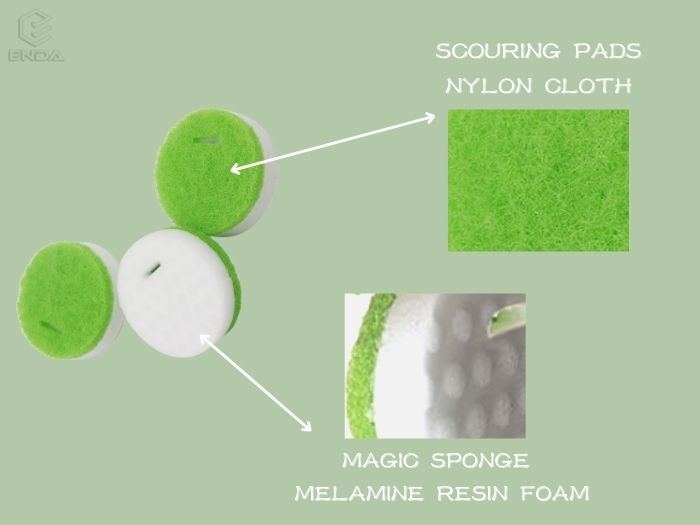 Golf club ball eraser

Golf club ball erasers are the most effective tools for golfers to clean expensive clubs, shoes and golf balls, and golf club ball erasers will will make cleaning golf balls and clubs less of a daunting task. Golfers don't need to apply too much pressure to clean, and the golf club ball erasers will do all the work for them. In that way, how to use the golf club ball erasers?
Use tips:
1. Take out a golf club ball eraser and immerse it in water. No additional cleaner are required, just water and the object to be rubbed.
2. Squeeze out excess water, then gently wipe the golf ball and club. Any stains that have been rubbed on the golf club will be removed and the golf ball will be brighter.
3. After use, rinse the stain off the golf club ball eraser with water again and squeeze out the water for next use.
Henan Enda New Material Co., Ltd. has quite advanced production technology and professional team, we can produce and provide a variety of density golf club ball erasers , we sell the best golf club ball erasers are high density, like 12kg/m³, 16kg/m³, 24kg/m³. And we support a variety of shapes according to your requirements. Besides, we can also provide different scouring pads colors, such as yellow, green, orange and so on.
It is important that make a special custom packaging for the golf club balls erasers, a good package can be convenient for golfers to carry and use. For example, at the top of the golf club ball erasers design a pass through slot, which can allow it to be hung on a golf bag by a rubber bag tag, our company and factory can meet these needs to customized package. What's more, ENDA company has worked with vendor who sells golf club ball erasers on Walmart for many years.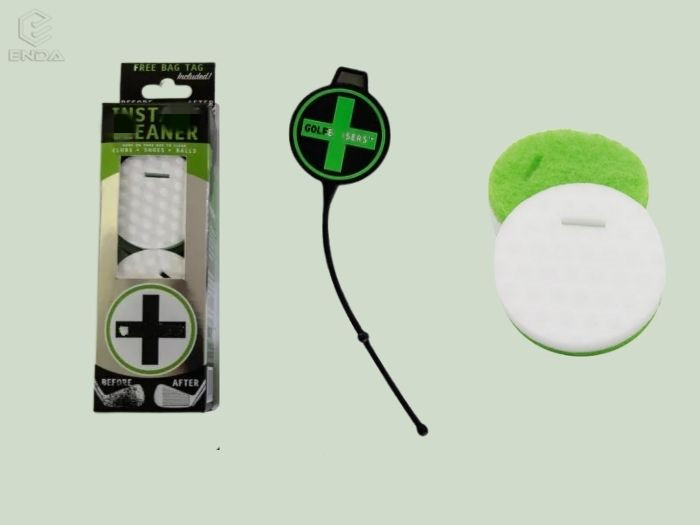 Custom products and packaging produced by Enda for our customer
Enda manufacturer can provide the lowest price for golf club ball erasers, come here to learn more!
X
lf you have any questions, please leave your contact information so that we can get in touch with you
(Your information is only used to communicate between us and will not reveal your privacy)
lf you have any questions, please leave your contact information so that we can get in touch with you
(Your information is only used to communicate between us and will not reveal your privacy)